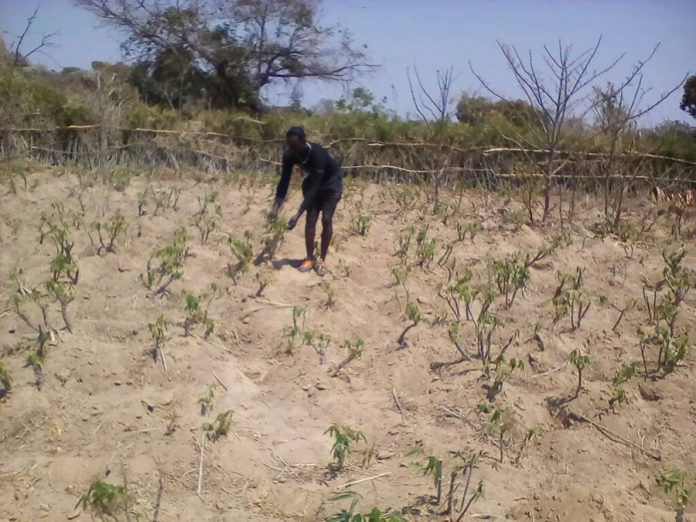 By Fidelis Manyange
The Patriot is on record emphasising the need for home-grown solutions to our challenges.
Zimbabwe has vast resources and if used wisely, people can free themselves from Western products which are manufactured from stolen ideas and resources from our ancestors and land, respectively.
For instance, aloe vera or gavakava from our land has been value-added by whites to cure many ailments.
It is not surprising to find many products ranging from skin creams, hair products and medicines having aloe vera listed on the ingredients used in the manufacture of the product which locals buy with glee, not even bothering to see that it is our homegrown aloe vera adapted to suit the manufacturers needs.
Last week, Patriot Health came across a man in Murehwa who is showing the value of traditional medicine in curing various ailments ranging from cancers to sexually transmitted infections (STIs).
He is Joe Bike White from Makombe Village in Musami, Murehwa.
A qualified theatre medical technician, White used his self-acquired knowledge on different plants with medicinal values to manufacture drugs.
His medicine has over the years helped people suffering from diseases such as cervical cancer, blood cancer, cancer of the colony, low and high level sugar, BP, Kaposi's sacorma and sexually transmitted infections.
White cultivates 50 types of plants, all which, he says, have gone through certified laboratories and have no severe side effects.
These include trees like mitamba, misau, mitohwe, mitufu, minzviru, mitsubvu, miroro, mikute and moringa, among others
"I have been practicing since 1976, experimenting with different plants, some of which I now cultivate here at home," said 'Dr White', as he is affectionately known in Murehwa.
One outstanding product he produces is cassava meal which he mixes with different herbs and is taken as porridge or sadza.
He is also cultivating cassava plants on a wide scale at his homestead.
The cassava takes about eight months to mature and is propagated through tubers.
The tubers are dug, chopped and left to dry in the shed since direct heat from the sun is bad for their storage.
Afterwards, he takes them to the local grinding meal where they are ground into a flour which he then mixes with herbs.
For example, 15kg of cassava meal is mixed with 500ml of traditional medicine to cure cancers.
The porridge or sadza is taken for a month by the patients.
"The porridge or sadza can also be consumed by anyone in order to boost the immune system or to simply stay healthy," said White.
"Besides growing medicinal crops, I process honey from tiny special insects called 'monga' .
"I mix the honey with herbs to make a concoction which is the best remedy for curing migraines.
"I have got several hives of these insects around my yard."
Patriot Health witnessed a couple from Switzerland who came to buy this concoction for their relative suffering from cancer.
"I once helped a white woman from Swirtzerland whose father was suffering from cancer so she is the one who referred these people you are seeing here who have come all the way to seek my services," said White.
"A well-known local laboratory technician based at one of the biggest hospitals in Harare always refers cancer and Kaposi's sacorma patients to me."
It is therefore not surprising that surrounding clinics and hospitals in Murehwa, according to White, also refer some of their patients to him.
"Our Zimbabwean traditional medicines, besides being effective, also save money," said White.