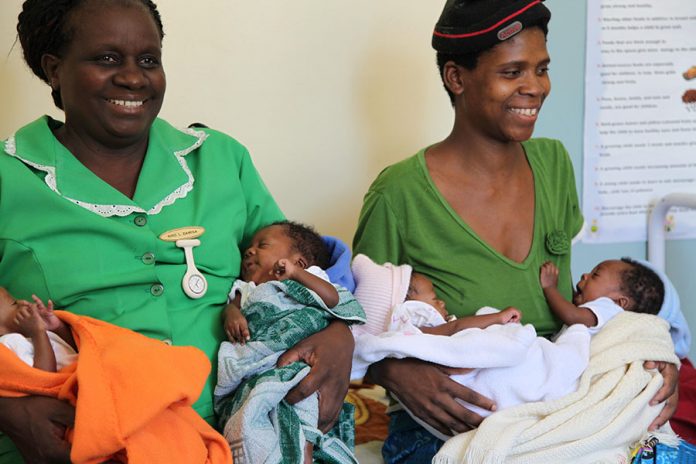 IN ancient Zimbabwe, the midwife (nyamukuta) was a very important figure in society as most women relied on them for child birth.
In an interview with Patriot Health, cultural expert, Mbuya Ellen Chipuriro said in the olden days, there were not many complications because being a midwife was linked to the traditional spiritual world and the ancestors made sure that the patients did not endure much hardship.
She said even in cases where the pregnant woman had been bewitched, the midwife had powers to neutralise the witchcraft ensuring that both mother and child were safe long before the baby's due date which is why most of them were also traditional healers.
"For one to qualify to be a midwife, the ancestors would have to choose and these people would know the right medicines to administer during the pregnancy, delivery and even after birth," said Mbuya Chipuriro.
Sometimes, said Mbuya Chipuriro, a married woman would have committed adultery and have complications.
The midwife would notice this and help the woman with the confession, hence facilitating a smooth delivery.
During those days, payment for the midwife was settled in kind by a goat and it later evolved to paying in cash.
Mbuya Chipuriro added that modern technology had overtaken the role of the midwife and the complete disregard of traditional cultures had a negative impact on society as nowadays many women do not take natural medicines to complement modern medicine.
She said there are some traditional medicines which are supposed to be taken by both the mother and child during her pregnancy.
This has been labelled 'evil' as a result of other religions which do not support traditional medicines.
"Nowadays, the role of traditional medicine has been sidelined as most people do not believe in it because of religion. However, they continue to follow some cultural practices which are not in line with the same religion they claim to believe in," she said.
As Zimbabwe joined the rest of the world in celebrating the International Day of the Midwife which falls on May 5 every year, Mbuya Chipuriro urged the nation and Government to recognise the role of the midwife which today is a specialised skill carried out by the nurses. Their role is as crucial just as it was in the ancient days.
In an interview, a midwife at a local hospital who refused to be named for professional reasons said midwifery entails a lot and as midwives, their aim was to ensure a safe delivery, saving both the mother and baby.
However, she noted that there were some challenges in the field which included lack of resources.
"There are times when a flat baby is delivered and the priority is to clear the airway to ensure proper breathing, but the suction machines will be few. At times, availability of electricity is even a problem, especially in this season, as newborn babies need heaters," she said.
She added that even when a mother has delivered a baby, there was need to give information on mother and baby care.
Regardless of the challenges, the midwife noted that the joy of bringing and preserving life surpassed the challenges.
Midwives provide prenatal care for all low-risk mothers in most public hospitals and obstetricians only see high-risk patients.
The midwife's role is complex.
She/he:
l Understands and facilitates normal childbearing.
l Spreads health and well-being to women and their families.
l Supports, facilitates and implements the woman's choice.
l Comprehends the range of normal maternal, fetal and neonatal well-being.
l Does not implement interventions not based on sound evidence.
l Can critically evaluate the evidence-base for midwifery knowledge and practice.
l Diagnoses factors that may adversely affect maternal or fetal well-being.
l Locates appropriate assistance or intervention while providing continued family support.
l Manages skilled emergency interventions.
l Assists during bereavement.
l Is a resource to women and their communities.
The midwife assists in critical decision making regarding appropriate care in pregnancy, labour and the post-partum period.
It is a skilled profession that provides continuous care over several months.
Midwifery care confers many benefits over obstetrical care in that midwives are exclusively trained in normal birth with specialised knowledge on supporting natural birth.
The theme for this year's celebration was 'Midwives Leading the Way with Quality Care'.
According to the World Health Organisation (WHO), midwives are essential to the provision of quality care in all settings, globally.
All women and newborns have a right to quality care that enables a positive childbirth experience that includes respect and dignity, a companion of choice, clear communication by maternity staff, pain relief strategies, and mobility in labour and birth position of choice.
Research shows that midwives educated and qualified to international standards can provide 87 percent of services needed by mothers and newborns.