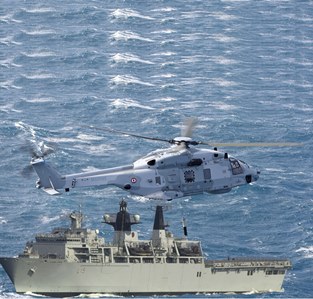 THE ongoing Mediterranean migrant crisis where African and Syrian refugees have drowned in their thousands as they flee the multiplicity of Western-induced strife in their homeland is quite disturbing.
European leaders have come to the realisation that the chickens have come home to roost and have been jolted to relook into this migrant crisis.
What has remained constant with the Mediterranean migrant crisis has been the inhuman suggestions that have been proffered by European policy makers in dealing with the 'problem'.
The UK has been the most vociferous saying they cannot accommodate any more refugees than they have already absorbed.
The British argue that their budget already caters for foreign aid in the refugees' countries of origin and do not want to be burdened further.
In fact, Britain argues it has done its fair share because it has Europe's biggest overseas defence and aid budget.
Other European leaders have suggested suspending rescue missions to deter continued migration to Europe, sinking the ships carrying refugees en-masse, seizing the boats and repatriating the refugees before they leave Africa among a host of other degrading solutions which smack of the West's arrogant stance in resolving situations they actively participated in creating.
Nick Griffin, leader of the British National Party (BNP), as far back as 2009 hinted on sinking the ships carrying African migrants to Europe in an article titled 'BNP leader: Sink boats with African migrants on board' published by the Guardian on July 9 2009.
"But the only measure, sooner or later, which is going to stop immigration and stop large numbers of Sub-Saharan Africans dying on the way to get over here is to get very tough with those coming over," Griffin said.
"Frankly, they need to sink several of those boats.
"Anyone coming up with measures like that, we'll support, but anything which is there as a 'oh, we need to do something about it' but in the end doing something about it means bringing them into Europe we will oppose."
Such words by a leader of a party which purports to stand for the upholding of human rights, make little sense when one considers the implications.
At the recent 41st G7 Summit held in Schloss Elmau, Krün, Bavaria, Germany on June 7–8 2015, the European leaders failed to come up with a concrete policy which mitigates the plight of the African and Syrian refugees.
It later turned out to be over-optimistic to expect a reasonable solution to come from the G7 summit when the leaders present, including US President Barack Obama, took time to imbibe the much-famed German beer before the commencement of proceedings as early as 11am.
Obama joked that he wished the summit had been held 'over a glass of beer'.
In April this year, a special summit of European leaders also failed to reach a consensus on the best approach to handle the humanitarian crisis as refugees continue to drown in the perilous Mediterranean.
At the emergency summit in April, the UK had made a 'surprise' policy shift when British Prime Minister, David Cameron announced that his government would be sending naval assets to assuage the Mediterranean crisis during the summit which was held under intense pressure from the rest of the world to have European leaders act more humanely to the mounting Mediterranean death toll.
Britain was the first to pledge three ships, the Royal Navy's flagship HMS Bulwark, and two smaller cutters or patrol vessels, and three Merlin helicopters equipped with hi-tech radar capable of spotting small craft at sea from a range of 100 miles (160 kilometres).
While on paper it sounds like this is a noble move from the British, what is not clear is the motive of sending navy military ships on a rescue mission when this purported 'aid' is coming from a country which has vehemently resisted catering for the refugees once they reach the mainland.
In an article titled 'European leaders pledge to send ships to Mediterranean to pick up migrants', Cameron reportedly hid behind the finger when asked why he had suddenly made a u-turn regarding the search-and-rescue operations.
"Today's meeting has got to be about saving lives," he said (the Guardian, April 23 2015).
"Of course, saving lives means rescuing these poor people, but it also means smashing the gangs and stabilising the region."
In October last year, European leaders had agreed to halt search and rescue missions in the Mediterranean to rescue African immigrants as a measure to deter them from migrating to Europe.
Following the infamous move to halt rescue operations of migrants, a few weeks ago a ferry carrying more than 800 refugees mostly from Africa and Syria capsized killing more than 800 of the occupants in the Mediterranean, which forced the European leaders to backtrack on their earlier position to stop rescue missions as the Mediterranean crises drew global attention.
The previous week, nearly 400 migrants, mainly women and children, had perished when their ferry had capsized.
According to figures published by weblog.iom.int/mediterranean-flash-report-0 on June 9 2015, a total 109 900 migrants have arrived on Europe's shores since January to date.
The majority of migrants have docked in Italy (54 660 migrants mostly coming through Libya) and Greece (46 150 that came mostly via Turkey).
German Chancellor, Angela Merkel has since called for the revamping of the EU system which adheres to the Dublin Regulations.
According to the Dublin regulations, refugees must claim asylum in the first EU country where they enter, and the refugees are not allowed to pick and choose among member states.
"The Dublin rules need to be changed," Merkel told fellow EU leaders.
"Five member states account for three-quarters of all asylum seekers' under the present system."
The call by Germany comes on the backdrop that they have been made to accept a disproportionate number of asylum seekers, having received 173 070 asylum applications in 2014, more than twice as any other EU member country.
According to the UN Refugee Agency, the UK received 31 260 applications during the same period.