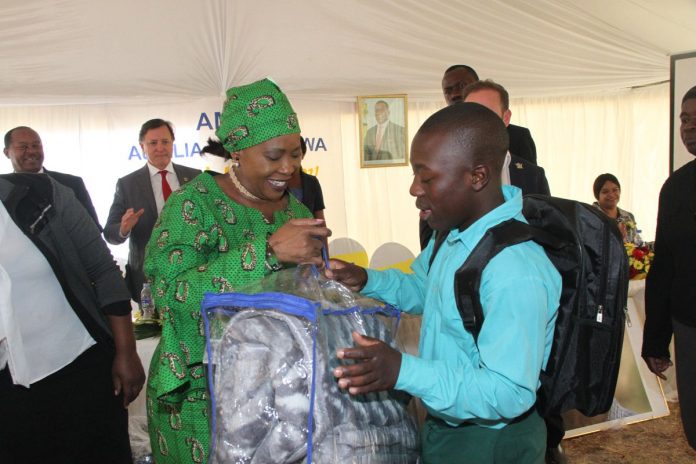 OVER the past week, I have noted the resurgence of a rather vicious attack on the First Lady, Amai Auxilia Mnangagwa, regarding her charity work.
It can be recalled that during the campaign trail, the usual suspects sought to make her their punching bag as they viewed her as an easy target in comparison to President Emmerson Mnangagwa.
Interestingly, the very culprits, who take joy in attacking a lady who is on a mission to defend and uplift women and children in society, take offence when pot shots are taken at the spouse of that young man whose delusions recently saw him claiming to be an incoming president of a ruling party called MDC Alliance.
A recent article in this paper highlighted the hypocrisy and irony of the opposition as embodied by its leader, Nelson Chamisa, who attacked the Zimbabwe Bird, calling it a cultist artefact and accusing Zimbabweans of idolatry, while at the same time worshipping the US dollar which ironically contains the bald eagle as one of the symbols of the US.
There is a trend where the opposition speaks ill or attacks local figures, customs and institutions, but forgets, deliberately or unknowingly, that the very Western countries that fund them hold similar institutions dear to their hearts.
The attacks on Amai Mnangagwa should be seen in similar light.
While the position of first lady is not legally or constitutionally provided for in many countries, many presidencies cater for the Office of the First Lady, through which the holder is facilitated to implement projects towards social causes and often influence policy.
The First Lady of the United States (FLOTUS) is the title held by the hostess of the White House, usually the wife of the president of the US, concurrent with a president's term in office.
Although a first lady's role has never been codified or officially defined, she figures prominently in the political and social life of the nation.
Since the early 20th Century, a first lady has been assisted by official staff, now known as the Office of the first lady and headquartered in the East Wing of the White House.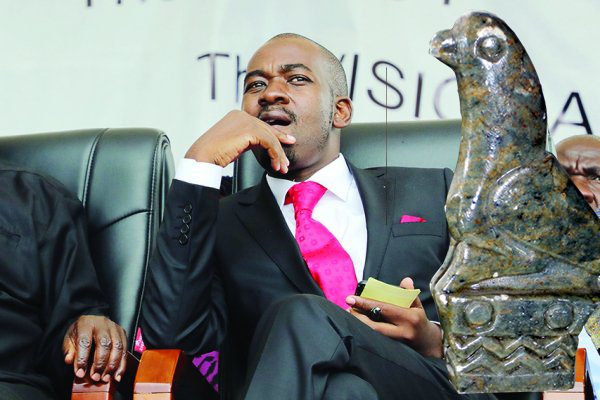 The First Lady has her own staff that includes a chief of staff, press secretary, White House social secretary and chief floral designer.
Since the 1790s, the role of First Lady has changed considerably. It has come to include involvement in political campaigns, management of the White House, championship of social causes and representation of the president at official and ceremonial occasions.
Because first ladies now typically publish their memoirs, which are viewed as potential sources of additional information about their husbands' administrations, and because the public is interested in these increasingly independent women in their own right, first ladies frequently remain a focus of attention long after their husbands' terms of office have ended.
Additionally, over the years, individual first ladies have held influence in a range of sectors, from fashion to public opinion on policy.
The position of a first lady is not an elected one and carries only ceremonial duties. Nonetheless, first ladies have held a highly visible position in American society.
The role of a first lady has evolved over the centuries. She is, first and foremost, the hostess of the White House. She organises and attends official ceremonies and functions of state either along with, or in place of, the president.
Dolley Madison popularised the first ladyship by engaging in efforts to assist orphans and women, by dressing in elegant fashion, attracting newspaper coverage and by risking her life to save iconic treasures during the war of 1812. Madison set the standard for the ladyship and her actions were the model for nearly every first lady until Eleanor Roosevelt in the 1930s.
Roosevelt travelled widely and spoke to many groups, often voicing personal opinions to the left of the president's. She authored a weekly newspaper column and hosted a radio show. Jacqueline Kennedy led an effort to redecorate and restore the White House.
Over the course of the 20th Century, it became increasingly common for first ladies to select specific causes to promote; usually those not politically divisive. It is common for a first lady to hire a staff to support these activities. Lady Bird Johnson pioneered environmental protection and beautification.
Pat Nixon encouraged volunteerism and travelled extensively abroad; Betty Ford supported women's rights; Rosalynn Carter aided those with mental disabilities; Nancy Reagan founded the 'Just Say No' drug awareness campaign; Barbara Bush promoted literacy; Hillary Clinton sought to reform the healthcare system in the US while Laura Bush supported women's rights groups and encouraged childhood literacy.
Michelle Obama became identified with supporting military families and tackling childhood obesity while Melania Trump has stated that she wants to use her position to help children, including prevention of cyber bullying and supporting children whose lives are affected by drugs.
Closer home, Kenya also has an Office of the First Lady which plays a supportive role to the presidency and promotes national goals and values.
A key focus of the Office is to ensure efficient and effective delivery of the First Lady's projects, including the improvement in the quality of lives of Kenyans, especially mothers and children, through the 'Beyond Zero Initiative'.
Her Excellency, the First Lady of Kenya, is patron to numerous social and environmental concerns and oversees the 'Pupils Reward Scheme' (PURES) mentorship programme.
Amai Mnangagwa has done nothing wrong, but is following a long held global tradition of using her office to pursue social causes that in the long term-benefit Zimbabweans.
Her Angel of Hope Foundation is making inroads in the fight against drug abuse, child marriages, cancer, domestic violence and many other health causes.
Her bold approach, which included the decision to openly be tested for cervical cancer, has been hailed as encouraging women especially in rural communities, to take that major step of being tested and also opening discussion on the cancer. Equally, her inheritance programmes are breaking barriers and enlightening women and the girl-children of their right, in a country where women are usually sidelined to the periphery of such issues, leaving them disadvantaged and open to abuse by male relatives.
It is therefore astounding that opposition pundits including their leader, Chamisa would resort to attacking a lady who has probably put more than their combined efforts in uplifting women and children in the country.
It is easier for the likes of Chamisa and his followers to shout from the sidelines than to put their money where their mouths are and speak out against the discrimination of women and children.
Of course there are whispers that the opposition leaders have very little regard for women and some are closet domestic abusers.