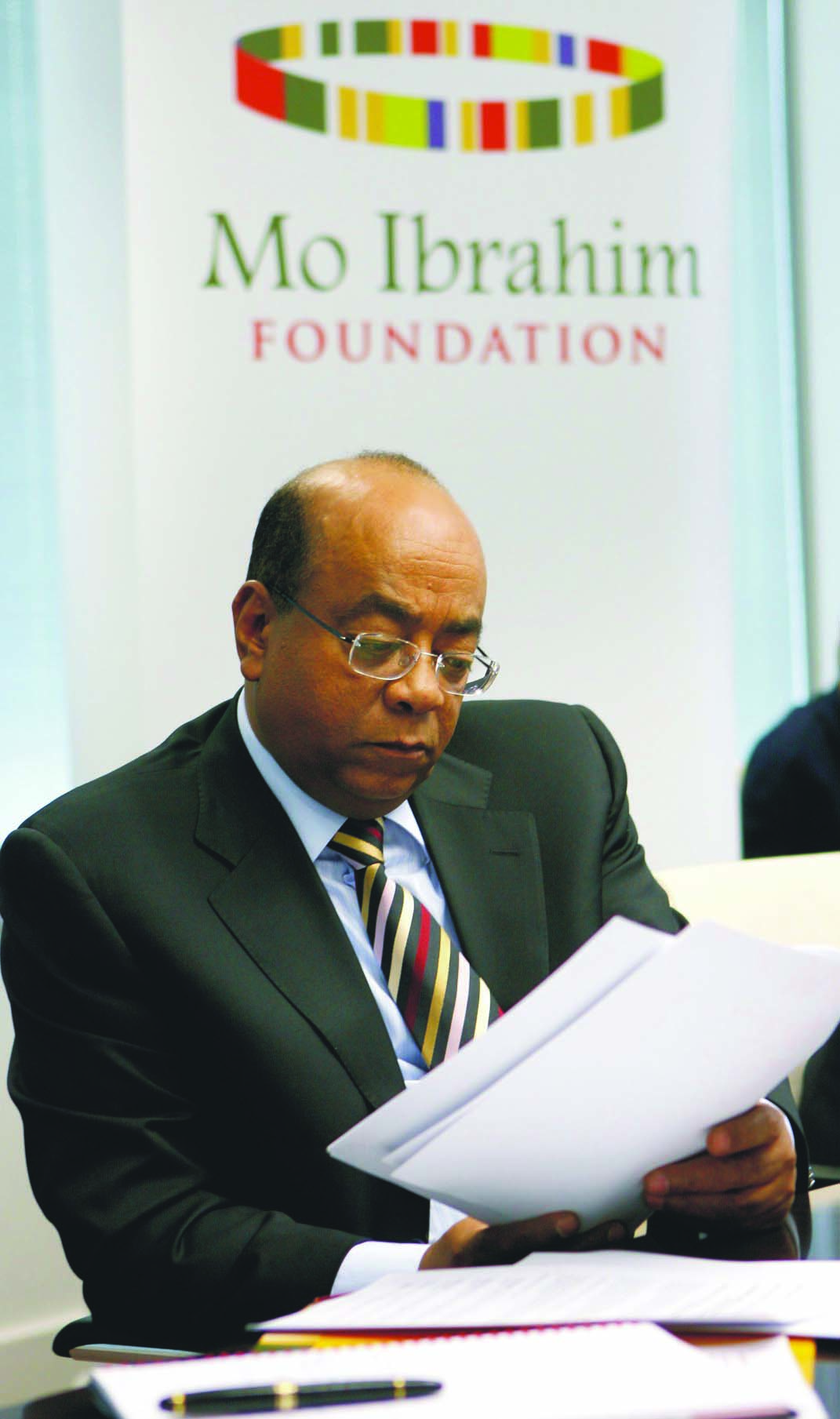 By Evans Mushawevato
THE continued lambasting of Zimbabwe by Sudanese billionaire Mo Ibrahim Index of African Governance and claims of a chronic 'lack' of capable presidents on the continent to win the prize is an attempt to perpetuate the perception that Africa cannot take charge of its own affairs and therefore needs hand-holding by our former colonisers.
This is to enable them to continue looting African resources.
The Mo Ibrahim Foundation offers US$5 million and US$200 000 a year for life – to a different 'retired' African president every year.
The criteria for receiving the prize are 'exemplary' leadership, 'good' governance and 'importantly' stepping down from power timeously, a tenet widely regarded by Western nations as testimony of what they say is a clear and good exhibition of 'democracy'.
Zimbabwe, which recently added its voice to calls for the International Criminal Court (ICC) to transform its operations which have been described by the progressive world as racist and biased against Africa and has also considered pulling out of the organisation has been ranked 47 out of 52 countries on the 2013 Mo Ibrahim Index of African Governance.
The country which this year held one of the most peaceful polls in the world that was preceded by violent-free campaigns by all political parties was ranked 49 out of 52 under safety and rule of law!
The cash prize has only been won three times in the foundation's controversy ridden seven-year history and from 2009 up to now, no one has been worthy to receive it according to the prize committee.
In the past the prize has been won by former Mozambique president Joaquim Chissano and Festus Mogae of Botswana and former Cape Verde president Pedro Verona.
The prize has been won by two countries on either side of Zimbabwe!
Mo Ibrahim who left Sudan at 28 to study at Britain's Bradford and Birmingham universities apparently is as British as they come and has continuously expressed displeasure with the African way of doing things and does not hide his delight with the European way of doing things.
Political analyst Risina Risina contends that the foundation is nothing, but another tool in the Western arsenal seeking to remove regimes that are 'problematic' to the West replacing them with puppets.
"The question to ask is who is this Mo Ibrahim and what does he represent?"
Before embarking on creating wealth in the telecoms industry, Ibrahim a brilliant mathematician was offered, in 1985, a job by Britain's state-owned telecoms operator British Telecom.
Thereafter he ventured into business and he credits his success to Britain though he made the bulk of his money on the continent operating telecoms companies and offering his expertise.
"I am just somebody who happened to be in the right place (Britain) at the right time," he said.
But his foundation which purports to serve Africa has been no different from 'international' institutions such as the World Bank that have had nothing positive to say despite notable achievements on the continent.
For instance, countries such as Angola have been rated poorly despite having become major supporters and anchors of economies of countries like Portugal.
Before creating the foundation Ibrahim claims to have made wide consultations and interestingly among the people consulted are Nelson Mandela, Koffi Annan and former British Prime Minister Tony Blair, a man who single-handedly transformed relations, for the worst, between Zimbabwe and Britain.
According to Risina Risina the foundation was created with the warped thinking that African leaders are greedy and would be ready to abandon their duty for easy-money making room for the 'right' leaders.
"It was not strange or surprising when the prize committee announced that there was no African leader who met the criteria for the 2013 award," said Risina. "Regime changes have not been as successful as was anticipated.
"The man with all his millions is a disgrace to the continent, he no longer thinks like an African but a Westerner."
Ibrahim does not recognise the empowerment achievements on the continent made by leaders such as Mugabe and countries like Angola which is now bailing out its former colonial master Portugal.
In typical Western arrogance, Ibrahim declares: "There is no magic wand to change things.
"There are changes happening in Africa; there is a new crop of leadership coming forward.
"We need to have clean and effective government and that for sure is the first step towards really rebuilding and developing Africa."
Another political analyst, Bridget Chimuka said the likes of Ibrahim had become the biggest threat to the continent's stability.
"In this age what has become dangerous is not the whiteman, but the blackman and woman, the black businessperson, the black organisation and the black fundi doing the bidding of the whiteman," she said.
At one time the foundation awarded Archbishop Desmond Tutu, a man considered by a considerable number of Africans as a sellout.
And in defense to the awarding of the 'special' prize, Ibrahim said Tutu, a man who revels in 'international' limelight and has said he would rather go to hell if God is not going to allow homosexuals into heaven, is a 'brave' "man who spoke truth to power."
According to Ibrahim the other reason for lower rankings of countries was because, "the fruits of economic progress, somehow appear to be limited to the top one percent of the population (in poorly ranked countries).
"That is producing a widening gap between the wealthy and poor."
Economic analyst Tinotenda Chiwanza says Zimbabwe can boast to be the only country on the continent that has given the basic means of wealth, land, to its people.
"In the last tobacco season, more than US$160 million was realised from tobacco sales produced by close to 100 000 'new' farmers most of them small-scale," he said.
"The country boasts of more than 50 000 small-scale miners and it needs no rocket scientist to see how wealth is distributed in the country.
"Ibrahim and his foundation reek of Western arrogance that we have become accustomed to."