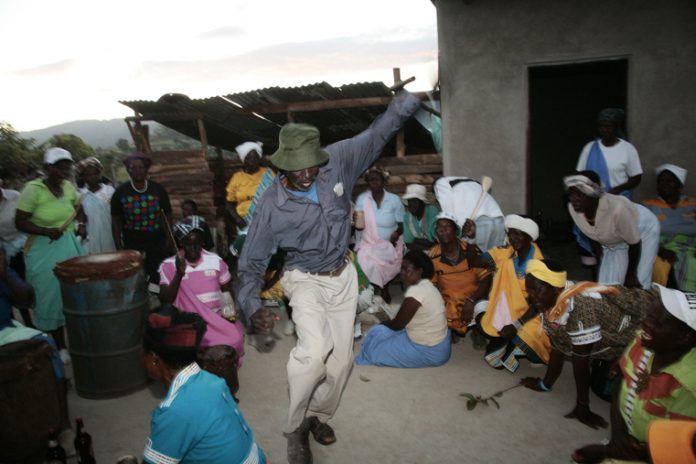 I AM walking in the middle of Lilongwe passing by one of the city's big hotels.
Behind the high security wall enclosing the hotel grounds, a big party is certainly going on.
Mukudzei 'Jah Prazah' Mukombe's 'Mudhara Vachauya' is getting generous airplay interspaced by the MC's voice.
It's highly unlikely this could be a political gathering so I assume it's a wedding, but my Kenyan colleague disagrees saying people don't wed on Sundays unless they are Seventh Day Adventists.
Could this be a fact, I loudly wondered.
The type of music being played also discounted it from being a church function.
My colleague then suggested that maybe it's a harambe to raise funds for a worthy cause.
After further probing him, I realised that Kenyan harambe is a commercialised version of our nhimbe.
It's all about achieving more through numbers.
Kukomba churu counsel.
But Lilongwe being southern Africa, I remained skeptical and instead proposed that it could be a mukindingi version, a commercial version of nhimbe that was prevalent in the 1960s and 1970s in parts of Chikomba.
Soon I was taking him down memory lane.
Mukindingi, tiipati, bhigidhinha, bhavhudheyi and konzati are terms I grew up hearing from my paternal grandmother, aCecilia.
While the rest are self-explanatory, mukindingi is not.
Ambuya used to organise mikindingi in her Masasa Village, a couple of villages from ours in Unyetu.
I attended a few of these before I started Grade One.
The memory is hazy now, but I remember the large gatherings, merrymaking, rice as well as chicken and mbuya's apron pocket overloaded with coins.
The coins included pennies, tickeys and shillings.
Music was improvised but would still rival Jah Prazah's dominant hits.
Mukindingi left us all very happy long after the party had dispersed.
Mbuya counted her apron riches while we looked forward to a sumptuous supper of left-over mukindingi delights.
My Kenyan colleague found it interesting and a fit with harambe.
Financially distressed families would organise harambe in order to raise resources for a worthy cause; usually airfare for a child going to take up a scholarship overseas but could also include medical bills and local fees.
Harambe functions, like my ambuya's mikindingi, were characterised by feasting, music and generous dipping into pockets.
Though my memory is failing, with regards mukindingi, I am almost certain people bought the beer and food servings at inflated prices while in harambe people are served free drinks and food so they generously donate to the cause.
To refresh my memory, I took to social media but from my peers' whatsapp group, no one had heard of mukindingi. Disappointed, I summoned google and there was a hit immediately.
It was a story about celebrating the life of a retired white Roman Catholic priest who had spent the greater part of his pastoral mission at Gandachibvuva Mission in Govere area of Chikomba. It was said his pastoral visits included attending mikindingi in the surrounding villages.
I was happy that at least someone recalled mukindingi and that it was rooted in Chikomba, Govere being less than 30km from my ambuya's then village in Masasa.
Disappointment, though, came from the realisation that validation had to come via the preserved testimony of a retired white Catholic priest.
This is the sad and an all-too familiar story of our history and culture being archived in Western urns.
A friend who had seen my inquiry on the social media platform later in-boxed me.
Though she had also grown up in Chikomba, she did not recall the term mukindingi, but was very familiar with the practice at bhavhadei (birthday) feasts in her village near Maware.
She recalls the rice, chicken and beer sales.
The later was inflated at 10 cents (shereni) for chikadaya.
This was probably in the late 1960s or early 1970s.
So perhaps, she reckoned, mukindingi probably just meant shebeen party of which birthdays could be one.
These were fundraising events using the nhimbe concept and ultimately serving as a community celebration of togetherness. Perhaps in the Rhodesian era these gatherings were natural reactions to poverty and oppression, providing avenues to vent out political frustration as well as coping with biting poverty. Whether dhindindi is a modern derivative from mukindingi is another matter but there is no denying that mukindingi of Chikomba was an occasion to raise money as well as laugh away poverty and oppression.
Back to my anger; why should I learn about mukindingi through the memory of a living white missionary?
My own father's maternal uncle, sekuru aMuvhangeri, comes from Gandachibvuya area, is alive and must be the missionary's senior by a couple of decades.
Should he not be the most authoritative source?
Why do we continue to wait for outsiders to document our history, culture and customs?
Sekuru aMuvhangeri does not remember when he was born.
As a boy, he went to Gweru where he worked as a 'garden boy' and also became a famous street boxer.
Later he trooped back to the village to attend St Paul's Kuimba School, quite out of age, to do Sub 'A' up to Standard Three.
I shall comb the archives to date the establishment of this school.
The school then only went up to Standard Three.
He took a sabbatical until a relation in Manyene negotiated with Father Cripps at Wreningham Mission for him to be admitted into Standard Four there.
History tells us Father Cripps was at Wreningham between 1901-26.
So sekuru aMuvhangeri did his Standard Four before 1926, after a distinguished boxing career in Gweru!
Conservatively I would put his year of birth at 1910, making him 107 years this year, nearly 30 years older than the white missionary who google links to mukindingi.
Currently the most authoritative record of indigenous history, culture and customs are the Native Affairs Department Annual (NADA) publications.
These NADA publications comprise contributions by colonial administrators.
The colonial office, to effectively design colonial and imperial domination policies, needed to have comprehensive understanding of the 'native mind'.
Despite the attendant biases, the resultant publications today constitute a priceless record of our customs and traditions. Sadly, three decades after independence, we are still relying on agents of colonial domination for insight into our customs and traditions.
Sekuru aMuvhangeri and his mukindingi recollections completely ignored!