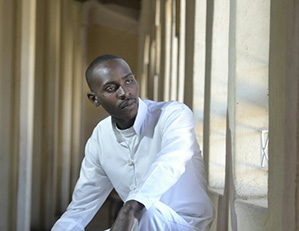 By Anesu Chakanetsa
IT appears the current music landscape is dominated by foreign tones, mostly Western.
Local musicians have taken to foreign genres almost to the detriment of the African sound.
To address this anomaly, Music Crossroads Zimbabwe (MC), a music college, is determined to keep the African sound alive through imparting, among other skills, the knowledge of African music and its components.
Currently there is a tug of war between sungura, Zimdancehall, Zim hip-hop and contemporary jazz.
But back in the day, Chimurenga music exploits by Thomas Mapfumo, traditional music by Stella Chiweshe, Chiwoniso Maraire and jiti by the Bhundu Boys dominated the music landscape.
Sungura fused with jiti performed by legends such as John Chibadura and Paul Mpofu charmed fans of all age groups.
Put simply, in the music of yesteryear, one never had difficulties locating the African factor.
It was self-evident in the music.
While the likes of Hope Masike, Jah Prayzah, Jairos Chabvonga and Alick Macheso continue to uphold the legacy of the past, it seems a majority have shifted and in seeking international recognition are adopting more Western ganres.
Of the few music colleges in the country, MC is one of the vibrant institutions working towards equiping students with African music skills.
The college is offering a one-year Professional Certificate Programme in African and African Descent Music.
Established in 1996 under the Jeunesses Musicale International brand, the aim of the institution is not just to equip students with music skills but empower them practically and theoretically.
Despite Western genres flooding the music scene, MC ensures its students have an appreciation of the richness of African music.
The greatest achievement of the college has been nurturing some of the most celebrated musicians and musical groups in the country.
Artistes who have benefited from the college include Progress Chipfumo, First Farai, Munyaradzi Munodawafa, Willom Tight, Bongo Love, Liyana and Ihawu Lesizwe, who now enjoy national and regional recognition.
Munyaradzi Munodawafa, who is visually impaired, mastered the keyboard and became a superb musician.
Chipfumo is arguably one of the best musicians and guitar players in the country, with his type of music aptly named 'Music of the Motherland'.
Bongo Love, proudly Zimbabwean, after benefitting from MC, have become happy travellers enjoying recognition on the continent and abroad.
The group has performed at many festivals abroad in countries that include Equatorial Guinea and the Dominican Republic.
They played three sold-out shows in 2007 with the group Dispatch as their supporting act at Madison Square Gardens in New York City, US.
The group has also globe-trotted alongside Oliver Mtukudzi, the Cool Crooners and South Africa's Ladysmith Black Mambazo.
Bongo Love produces a unique Afro-fusion sound much-loved at home and abroad.
The much celebrated Mokoomba is also another group that passed through MC.
Like Bongo Muffin, they enjoy a lot of recognition locally and abroad.
Currently, a group called Jesa is studying at the college.
According to Priviledge Musundire, an intern at the college, the institution has improved the fortunes and sharpened the skills of many performers.
"Jesa is a vibrant student-based group making it both at home and abroad," she said.
"Last year they won at the Imagine International Festival in Croatia."
Brian Mhlanga, who has been trying to make a mark in the music industry since 2013, said since joining the institution, his craft had significantly improved.
"Before, I was more into theoretical staff but now I am more practical," he said.
"Besides learning how to play a guitar in one year, I have gained more experience on stage management. With the experience I'm getting here, I am now able to demonstrate everything to the extent that I also intend to be a music teacher one day (sic).
"After I get this certificate, I want to further my studies and concentrate more on my performance."
MC also holds workshops to benefit those not enrolled with the institution.
Last year, in order to improve sound effects, the organisation hosted Audio Engineering and Instrument Build and Repair workshops.
Masundire said the college also had weekend classes where it imparted musical knowledge to children under a programme called Children's Inspire.
"We do this every Saturday so that children, who are usually free at this time, can enjoy music lectures and practical lessons," she said.
MC hopes to offer a National Diploma Level 1 and a Music and Musicology Degree Programme in the near future .
The college has plans to decentralise and set up campuses in other parts of the country.
"We want Music Crossroads Zimbabwe to pop up everywhere in the country so that every music-loving youth gets an opportunity to gain more experience (sic)," said Musundire.
The course outline at MC includes Body Percussion, Keyboard Harmony, Improvisation, Harmony, Melodic Reading and Writing and Rhythmic Reading and Writing.
Complementing these courses is a 'Main Instruments Curriculum' composed of Bass and Lead Guitar, Piano, Vocals, Drums, Mbira, Percussion and Marimba.