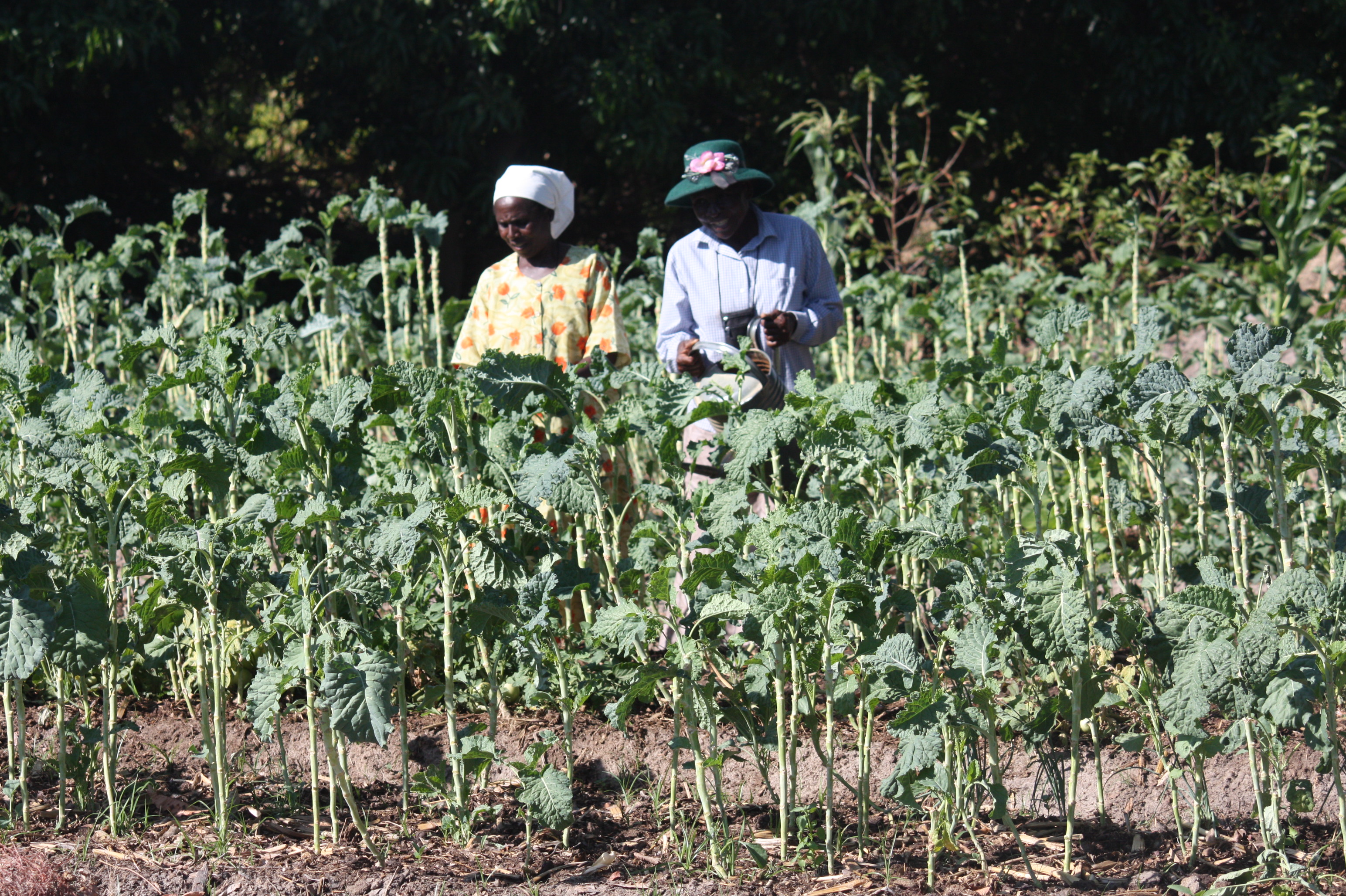 WHEN the coloniser put in place the Land Apportionment Act and many other laws many years ago, it forced our forefathers out of fertile soils into barren land.
The Act also tightened up the rule decreeing that 'no native shall acquire, lease or occupy land in the European area.
The laws also literary divided land into six main categories and gave power to a governor to determine who owned land and where.
History has huge evidence of how small-scale farmers produced far better than the white commercial farmers for many years.
Outbacks such as Mutoko, which is about 140km north-east of Harare were given to black people because they were barren and dry.
It is, however, in these conditions that men and women who have occupied these lands are engaged in market gardening producing extremely well.
Men and women journey from as far as Bulawayo to this hot region for a wide variety of fruit and vegetables made available at very low prices.
Cucumbers, green pepper, tomatoes, onions, green beans, okra and mangoes are found in large quantities in Mutoko.
Lillian Gwezere, wife to Jonathan Chipwanya disclosed that her family has been growing a variety of greens since 1981.
The family's fruits and greens have found a huge market in Bulawayo as men and women journey to buy cucumbers, tomatoes and onions among other greens.
"We have people that come from as far as Kotwa, Bulawayo, Harare and Mutoko to buy our produce in bulk," said Gwesere.
"We have been growing various products on this piece of land since 1981 and have never felt the need to look for white collar jobs because this business is far much better than being employed.
"My husband and I have managed to take our six children to school from what we produce on the piece of land even though they might be sandy soils."
Besides selling to people who come from afar, Gwesere also sells in bulk to community members who find other markets for it.
Patience Jonasi who has been growing greens since 2000 says she and her husband have acquired tips on the best times to grow whichever greens.
She said they began to grow greens in 2001.
"A man from Mbare in Harare had come and asked to buy the whole field of onions way before we could even harvest them," said Jonasi.
"It was a lot of money then and we figured that if we grew other greens we would be able to change our lives.
"We have done crop rotation on this piece of land ever since growing tomatoes, onions, green beans, okra and green mealies.
"With the experience that we have acquired over the years, we know the seasons when to grow which green so that we can maximise on the best profits."
Jonasi said they did not have much knowledge on value addition and at times tomatoes would rot.
"We have, however, learnt that we can dry the tomatoes and pound them so that we can use them later," she said.
"We have not yet found markets for the powdered tomatoes though.
"Even in this hot region we have our all-year-round supply of water from a wetland that we have which never runs dry.
"Experience has also taught us to use manure when growing onions so that they do not rot.
"This is our life and it is proving satisfying much more than white collar jobs."
A survey shows that a carton of mangoes costs just US$5,50, bag of cucumbers costs US$9, US$15 for tomatoes and US$ 10 for onions.
The question 'what good can come out of Jerusalem?' therefore can never hold water in Mutoko.