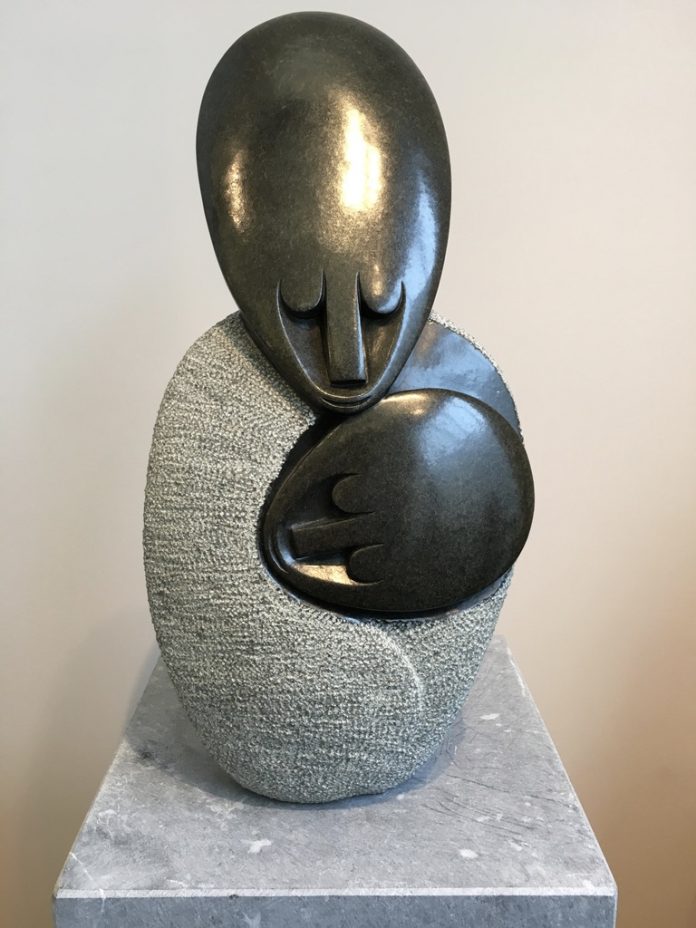 'YOU reap what you sow,' goes the age-old adage.
But local artistes would not subscibe to the efficacy of this statement for they are harvesting nothing at all.
Piracy is the sun that has continuously scorched everything they have sowed.
There are just no dividends in their field.
The pirates are reaping bumper harvests where they did not sweat.
While it has been largely musicians and writers making noise on the effects of piracy on their livelihood and craft, there is another sector in the arts which has been equally affected.
Sculptors are not spared from the scourge of piracy that threatens to have poverty stalk them.
According to renowned arts practitioner Dr Tony Monda, local stone works have been, and are being, copied, redesigned or reproduced from photographs by some foreign buyers who include the Chinese, the Belgians, the Dutch, the English and American collectors.
And the works have been sold as 'original' at unrealistically low prices, which has been the major cause of the demise of this cultural commodity, writes Dr Monda:
"In recent technological advances, forgers have acquired extraordinary levels of sophistication, not only in their attempts to mimic the styles of famous artists of past and present, but also in their abilities to use or imitate their materials and techniques and even the effects of aging.
"The destinations of the fake sculptures are difficult to trace and only come to light when serious Euro-American buyers come to Zimbabwe and realise that they have probably bought 'fakes' overseas," Dr Monda noted.
"Once again, the lack of effective legal instruments and structured forums for dialogue and arbitration render the art trade open to counterfeits and mass reproduction of our cultural heritage. For example, as early as 1978, fake sculptures attributed to the late Henry Munyaradzi first came to light in South Africa and California, US, and were also found in 1986 in the UK.
"By the mid-1990s, more fake stone sculptures were discovered in Zurich, Switzerland, Paris, France and Brussels, Belgium. These were works by other Zimbabwean stone master artists, namely, Ephraim Chaurika's 'African Spirit Horses' series @ 1982. Brighton Sango's cubist inspired 'Mother and Child' series, @ 1986, 'Mother Care' series @ 1989 and 'Magic Flower' series @ 1991, Fanizani Akuda's 'Funny Girl' series @ 1986, 'Man Inside Wings of a Bird' @ 1986, Joseph Ndandarika's 'Friend of the Animal' @ 1986, as well as his 'Thinking Man' series @1989, and finally, Albert Mamvura's abstract lyrical stone sculptures @ 1996," Dr Monda writes
Patriot Arts caught up with renowned sculptor Dominic Benhura who bemoaned the lack of protection of sculptors by law.
Piracy, he said, was destroying sculptors while lack of laws to punish the pirates fuelled the scourge.
Piracy in sculpting, he contends, will continue to exist until deterrent laws are adopted.
"It can be stopped if the Government religiously enforces harsh punishments on the culprits," he said.
"My work is being duplicated because I have books, documentaries and some galleries that buy my work and they showcase them on the internet, so pirates download those pictures for reproduction," he said.
"The Zimbabwean judiciary should immediately develop legal instruments, that not only prevent the haemorrhaging and the destruction of our heritage, but also enhance the capacity to safeguard our heritage and the purveyors of the visual arts – our beloved stone sculptors on the international markets," writes Dr Monda.
Benhura said he had been heavily prejudiced since his works were readily available on the various media.
According to Dr Monda: "Following the huge global success of his (Benhura) animated figures in motion, an entire consignment of 45 forged works attributed to him and estimated to fetch over US$170 000 on the art market today was unearthed by Benhura. He took legal action and won the case, but was unfairly awarded a pittance of Z$400 compensation for his intellectual property and a lifetime artistic endeavour. By all accounts, the artist should have been compensated real time value of the works that were forged and the perpetrator jailed by the value of the faked goods. Benhura did not receive justice, and he is not alone. In a similar case, this writer (Monda) was reliably informed of 23 copies of his own sculptures at Avondale flea market in 2005, and for years has been trying to trace the perpetrator in vain. The works are believed to have sold out."
The scourge has been compounded by dealers and buyers who prefer to buy duplicated sculptures at lower prices.
"At one time I once reported a case and the culprit only paid a fine of US$20 and I incurred losses of nearly US$5 000 in legal fees," said Benhura.
During his meeting with artists recently, Minister of Sports, Arts and Recreation Kazembe Kazembe said there were renewed efforts by Government to fight piracy.
"The scourge of piracy we should fight together…(through)…collaboration with you (artists). It is a cancer globally as a result of technology, but what we will try and do is to come up with a punitive legal framework, so that if someone is caught, they will pay dearly. (sic)
"We need to work together and find solutions together, if we all work together, you the artists, your various artists' associations, my Ministry through the Department of Arts and National Gallery (NAG)of Zimbabwe and National Arts Council of Zimbabwe (NACZ), we can do more for ourselves and those who consume our products, goods and services," Minister Kazembe said.
Zimbabwe has earned recognition around the globe as a result of stone sculpting which can be traced from the artefacts such as the Zimbabwe Bird from Great Zimbabwe state.The gravity of the theft, if left unchecked, threatens to have the chisel knock off the stone, raising dust, with no returns for the artist.