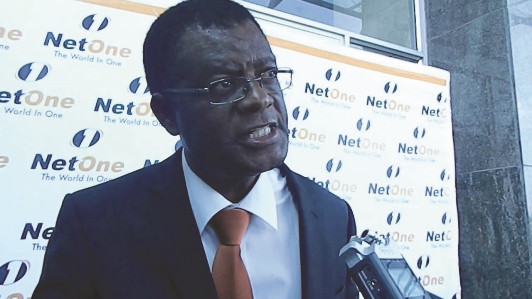 THE women soccer league teams will have a chance to play football competitively after mobile telephone operator, NetOne launched a 12-team knock-out tournament this week.
The teams have been dormant for the past 12 months after the league failed to resume last year.
Marange Resources were bankrolling the eight-team women's soccer league in the 2012 season before they pulled out.
The women's league was inactive in the past year as no sponsors came on board.
NetOne under the brand 'One Wallet' – a money transfer service – is sponsoring the knock-out tournament to the tune of US$75 000.
Speaking at the launch of the 12-team tournament, NetOne managing director, Reward Kangai said the tournament was cementing the relationship the mobile telephone operator has with football.
"We are here to cement NetOne's involvement in the most beautiful game- football this time in the Women's game," Kangai said.
"Women's football has risen in world recognition in recent times and we are proud of our association with the Zimbabwe Women Football League (ZWFL) here represented by Mr Mamocha and his team.
"We have had numerous discussions with the chairperson, Ms Mavis Gumbo over the development of women's football in Zimbabwe and NetOne has participated in this development by sponsoring the Mighty Warriors in some of their international assignments."
The tournament is scheduled to start this weekend.
However, some teams will miss the services of their players who are in Cairo, Egypt, where Zimbabwe is playing the host country in two international fixtures.
Fixtures for the tournament were not available by the time of going to press, but the games will be spread to different parts of the country.
After the end of the 2012 season, new teams were promoted into the Women's National Soccer League, but never kicked a ball.
Auckland of Bindura, Aces Youth Academy of Harare, Burrows from Southern Region and Tenax from Eastern Region were the four promoted teams in the 2013 season, but never played in the top flight.
The entry of NetOne into the women's soccer league is a good step in the right direction towards the resuscitation of the women's top-flight league.
The national league acts as a feeder to the national women's team, The Mighty Warriors.