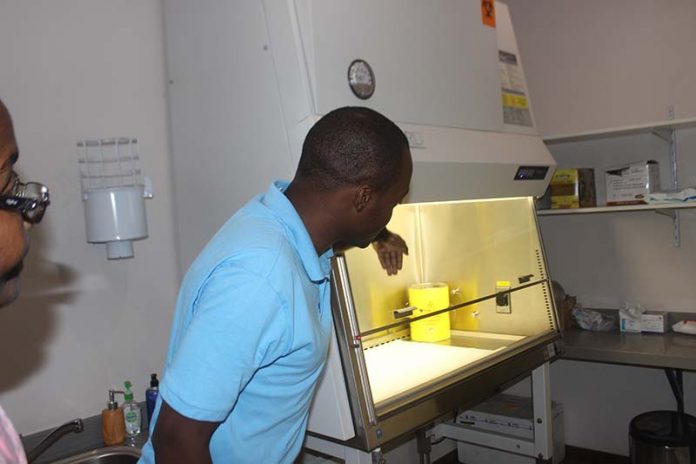 THE Zimbabwe National Cancer Registry reports that in 2014 there were 7 000 cases of cancer recorded at health facilities across the country.
Although there are no recent studies, medical practitioners confirm there is a rise in cancer cases in sub-Saharan Africa, Zimbabwe included.
Statistics do not include people who stay at home with mysterious wounds or supposed 'runyoka' and consult traditional healers and 'miracle' workers, evading the health facilities.
Eventually they succumb to the undiagnosed cancer.
Those who seek treatment do so when the cancer has advanced and is at a palliative stage than curative.
Medical dictionaries define palliative care as 'care that affords relief, but not cure'.
Curative care, on the other hand, is defined as 'care that tends to overcome disease and promote recovery'.
It is even more difficult for people in remote areas to access treatment because cancer specialists (oncologists) usually are in city centres which poses a challenge to the rural populace.
And, at most medical facilities, there may not be enough resources to cater for the different stages of cancer a patient needs treated hence some go outside the country in search of better health facilities.
It is against this background that a cancer treatment centre 'OncoCare' has opened its doors to meet the needs for both cancer prevention and management for Zimbabweans.
Addressing journalists, Oncocare medical consultant advisor, Dr Cleophas Chimbetete said Oncocare is a modern comprehensive treatment centre with state-of-the-art technology equipment.
"We have brought the First World to Zimbabwe with modern technology and we are not seeking to do this on our own," he said.
"We have partnered everybody who is willing to fight the battle against cancer and primarily the Ministry of Health and Child Care (MoHCC) because it is the custodian of the health issues of the country."
Dr Chimbetete said Oncocare would use a comprehensive approach which includes advocacy and awareness of cancer so that people know more about cancer screening, adjusting to anti-cancer habits through changes in lifestyle and diet.
"Cancer is a growing problem because our sedentary lifestyle is 'cancerous' but we took long to notice it because we have given our attention to HIV, TB and malaria, among other diseases," he said.
"There is need to start making noise about cancer and emphasise regular screening for breast and cervical cancer for women in reproductive years and for prostate cancer for men above 40 and those over 50 to be screened for colon cancer."
Early detection, Dr Chimbetete said, would reduce the number of cancer-related deaths in the country because cancer does not affect people overnight and can be managed if detected early.
"For example, if breast cancer is detected early, the breast is removed but the challenge is these cases are presented late and the cancer has spread beyond the breast so even if you remove the breast you do not remove the cancer completely."
Oncocare, said Dr Chimbetete, realised that cancer affects the patient as well as loved ones, hence counselling sessions would be available for everyone involved.
He said a patient's religious beliefs would be part of the cancer management and treatment.
"We respect people's religious beliefs and if they want to involve their pastor, their rabbi or their prophet, it is up to them and it is part of our comprehensive approach to cancer management," he said.
"Cancer affects the physical, spiritual and moral spheres, that is why we have a mulita-disciplinary team approach."
Patriot Health gathered that family, friends, other oncologists and family doctors will also be part of the management team.
Dr Chimbetete said while cancer treatment fees vary, depending on the type and stage of cancer, their centre would offer the different services at an affordable rate.
Cervical cancer continues to dominate reported cases and deaths among women.
For men, HIV-related kaposi sarcoma leads the scourge, followed by prostate cancer.
Other frequently occurring cancers on all races in the country are oesophagul, non-Hodgkin's lymphoma, colorectal cancer, breast and liver cancer.
Although childhood cancers (0-14) are a rare condition, the incidence in Zimbabwe is rather high.
Child cancers accounted for more than three percent of the cancers recorded in 2014.
Major treatment services at Oncocare are radiation and chemotherapy as well as access to an oncologist pharmacy.