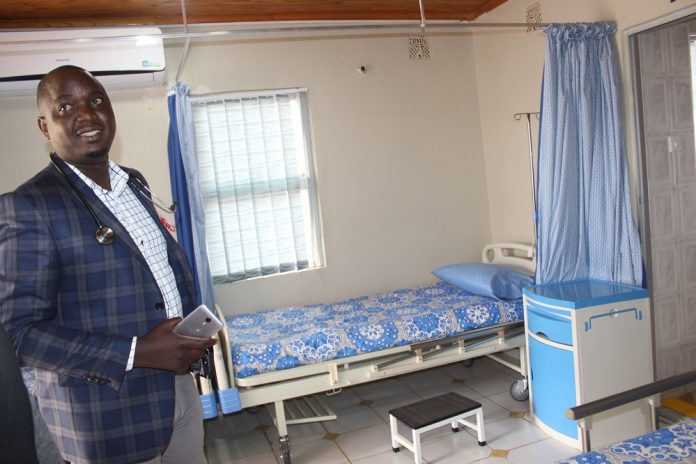 A NEW maternity clinic has been opened in the high density suburb of Sunningdale, Harare, as stakeholders intensify efforts to improve and increase access to basic maternity health.
Each year, in the country, an estimated 3 000 women die during child birth, according to the United Nations.
The situation is especially bad for poor women in disadvantaged communities which continue to experience difficulties in accessing quality obstetric care.
WHO defines the maternal mortality ratio (MMR) as the annual number of female deaths from any cause related to or aggravated by pregnancy or its management (excluding accidental or incidental causes) during pregnancy and childbirth or within 42 days of termination of pregnancy, irrespective of the duration and site of the pregnancy, per 100 000 live births, for a specified year.
However, the Ministry of Health and Child Care (MoHCC) notes that the maternal mortality ratio declined from 960 deaths out of 100 000 live births in 2011 to 614/100 000 live births in 2014.
While the MoHCC notes the improvement, it concludes that the figure 'remains unacceptably high'.
A medical practitioner working at the newly opened maternity home in Sunningdale, Dr Tirivafi Chiunze, said both Government and the public sector must complement each other in ensuring that the maternal mortality rate is reduced.
"As doctors in the private sector, we will continue to ensure that we offer quality and timely health care at affordable rates so that we complement Government efforts in the fight against maternal mortality," Dr Chiunze said.
"Since we opened our doors in April, there has been an improvement in the number of women coming and so far, we have had 10 deliveries which include a set of twins. Our prices are affordable, which is why our clientele continues to grow despite the fact that we are located in a high density suburb."
He added that although the facility has a state-of-the-art theatre for emergencies, none had been carried out so far.
The maternity clinic, which also offers services such as ultrasound scans and other female reproductive services, will soon introduce the Visual Inspection with Acetic Acid and Camera (VIAC) cancer screening method to complement the pap smear method that they have been doing.
Pap smear testing, also called 'cytology', is a highly effective test that is used to screen women for early signs of cervical cancer.
It is the oldest screening test used to prevent cervical cancer.
The test involves gently scraping the cervix to collect a sample of cells. The sample is placed on a microscope slide and specially stained to reveal the cells. That preparation is called a pap smear.
Pap testing usually requires a woman to return to the doctor to repeat the test over a number of years to monitor for the appearance of pre-cancerous cells.
VIAC is another method to test for cervical cancer (photographing the cervix as part of the test for quality control).
The test reveals the presence of abnormal cells that might be pre-cancerous.
The presence of those cells is revealed immediately and the woman can be treated during the same visit using cryotherapy or another therapy that destroys the abnormal cells.
VIAC is a relatively inexpensive and effective method for preventing cervical cancer. Unlike pap testing, it usually does not require the preparation of microscope slides that must be examined by a pathologist.
However, when a VIAC exam suggests that cancer might be present on the cervix, a biopsy of the abnormal cervical cells will be taken and the sample sent to a pathologist to confirm that cancer is present.
The third and newest method of preventing cervical cancer is to test women for the presence of HPV infection. HPV, the human papillomavirus, causes nearly all cases of cervical cancer. If a woman is not infected with HPV, she is unlikely to develop cervical cancer.
Unfortunately, HPV testing remains too expensive for most under-resourced countries.