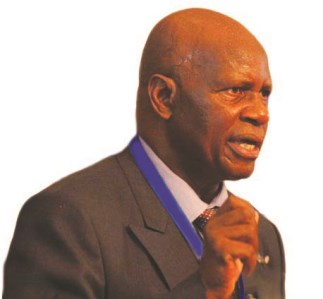 TO deal with arrears amounting to US$9,9 billion, Government is creating a debt management office.
The country's debt overhang is one of the major hindrances to development.
The Zimbabwe Debt Management Office (ZDMO) will seek to set the tone for effective financial management, which is a key tenet for economic governance.
Cabinet has since approved the proposal to establish a debt management system to monitor local and external borrowing by government institutions.
The proposed setting up of the debt management office is expected to tighten local and external borrowings by government institutions through formulating strategies to clear outstanding arrears.
Finance and Economic Development Minister Patrick Chinamasa last week told journalists that Treasury will have the final signature on external loan contraction by parastatals and local authorities as part of far- reaching reforms to curb the recurrence of borrowings not meant for key projects.
"Subject to Section 30 of the Constitution, the Minister of Finance and Economic Development shall have sole authority to borrow money on behalf of Government by concluding loan agreements, issuing securities or entering supplier's credit agreements and issuing guarantees," Chinamasa said.
"The minister shall have sole authority to sign loan and supplier credit agreements."
Chinamasa said the measures to bar local authorities and parastatals from contracting debt without approval from Treasury was meant to ensure that money borrowed was channelled towards infrastructure and the productive sector projects.
"Any borrowing by local authorities must first get approval from the line ministry which then approaches the Ministry of Finance for authority to borrow," he said.
According to the new measure, the Minister of Finance, after consultation with the minister responsible for local council, shall, "prescribe an annual borrowing limit for each local council based on its capacity to repay and such other considerations as the Minister of Finance and Economic Development may determine.
"All external borrowings of a local authority or public enterprise shall be subject to the prior approval of the relevant minister and the Minister for Finance and Economic Development."
Chinamasa said the ZDMO, to be headed by the secretary of Finance and Economic Development, would submit periodic reports to Parliament on borrowings incurred and will also be audited by the Comptroller and Auditor-General.
"The ZDMO will, among other things, maintain a comprehensive and credible computerised database of public and publicly guaranteed external debt, formulate debt management policy and strategy and advise the minister on all issues relating to debt management and government borrowings," he said.
An audit completed recently shows that multilateral finance institutions that the country owes money include the World Bank at US$1 billion, the African Development Bank US$612 million, the European Investment Bank US$280 million and the International Monetary Fund US$121 million.
Individual countries Zimbabwe owed money to include Germany US$851 million, China US$666 million, France US$534 million, Britain US$388 million, Japan US$348 million and the United States US$243 million.
The country's debt also includes private sector external arrears of US$1,95 billion which Chinamasa said was being serviced by the various companies.
The domestic debt rose to US$1 billion by June 25, 2014 from US$994 million as at December 31, 2013.
The Reserve Bank of Zimbabwe domestic debt which is being assumed by Government through the issuance of Government bonds amounts to US$754 million.
Chinamasa said the bulk of the debt was incurred in the early 1980s and part of it before Zimbabwe became independent in 1980.
Chinamasa said resolving the debt crisis will enable Government to fund projects under its new economic blueprint, the Zimbabwe Agenda for Socio Economic Transformation (Zim Asset).
He however, said the debt overhang is an inhibiting factor in terms of securing and mobilising fresh capital.
"There is no doubt that the country's debt overhang has become a serious impediment to socio-economic development and transformation agenda," said Chinamasa.
"There is therefore, an urgent need to negotiate a comprehensive debt resolution framework and strategy with the International Financial Institutions and bilateral creditors in order to unlock new financing.
"Currently, Zimbabwe is engaging its creditors with a view to agreeing on a solution to clear the existing debt in order to access fresh money to build capacity to repay arrears.
Chinamasa said the country needs to be in good standing with multilateral creditors such as the World Bank and International Monetary Fund to get soft loans at rates of below one percent interest as well as fund infrastructure projects.
"This will also improve the country's credit rating and in the process attract new foreign direct investment," he said.
The country has over the past few years crafted various mechanisms including the Zimbabwe Accelerated Arrears Clearance Debt Development Strategy to deal with the country's debt situation.