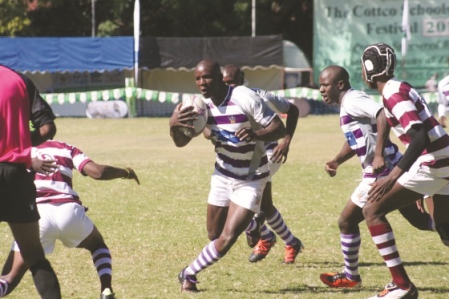 DAIRY products manufacturer, Dendairy, has penned a contract to bankroll a Sevens Rugby Schools tournament.
The dairy products concern signed a contract with Zimbabwe Rugby Union (ZRU) that will see a total of 32 schools from across the country.
The tournament is scheduled for March 12 and will run until April. The tournament will run concurrently at four venues.
"The Dendairy Inter-Schools Sevens will be held on March 12 and April 9, where four tournaments will be held simultaneously, at first team level," said ZRU in a press statement.
"The ZRU has set about having 32 schools from across the country, participating in each event.
"Four venues have been identified that aim to offer accessibility to schools in different geographical locations across the country." Participants at the tournament will have a chance to showcase their talent.
A team of selectors will use the tournament to select the best players to form the nucleus of the Zimbabwe Under-18 team.
"The Dendairy Inter-Schools Sevens will provide Zimbabwe Rugby with an opportunity to select a Zimbabwe Under-18 team that will compete in the African Youth Games in Botswana, from May 22 to 31," said ZRU.
"The support of Dendairy is a welcome boost for the growth of the sport in Zimbabwe."
The Cottco Schools Rugby Tournament is so far the biggest rugby tournament in the country and the coming on board of Dendairy opens new horizons.