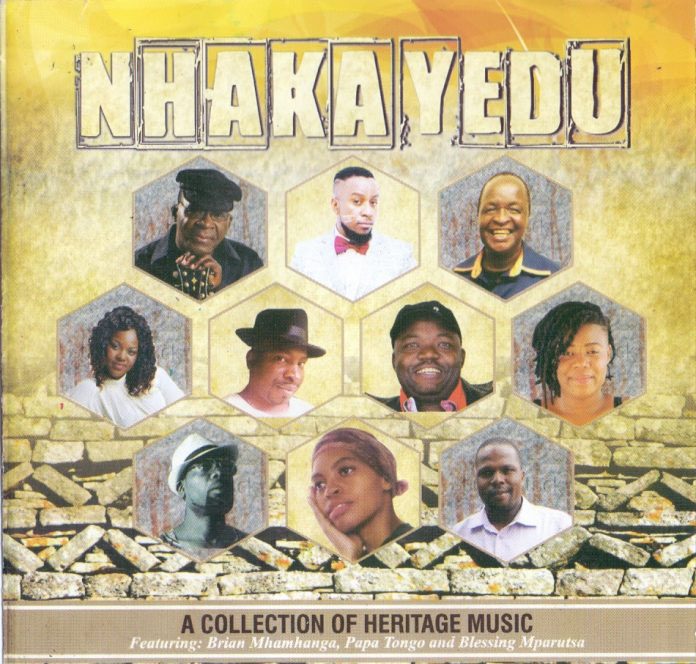 By Gracious Mugovera and Fidelis Manyange
THE Harlem Renaissance is one of the most recognised movements that celebrated the social and artistic explosion of being black in the early 20th Century, particularly in the US.
It is a period considered a golden age in African-American culture, manifesting in literature, music, stage performance and art.
The history of the Harlem Renaissance movement shows that it was a period when a group of artistes came together, using the arts to question different societal ills, educating and sharing their views and grievances faced under slavery.
One, therefore, can take the Harlem Renaissance as a fundamental stage in which artistes struggled for freedom of expression by using different artistic genres.
In other words, it was the artistic performances that became the voice of the voiceless.
Likewise, today's musicians also use music as a tool to reveal or interrogate current social, economic and political issues that shape the development of a given society.
The launch of a 10-track album titled Nhaka Yedu at Zimbabwe College of Music in Harare last week is testimony that music is a powerful instrument that can be used, not only to entertain, but to educate the masses.
Produced by Zimbabwe Heritage Trust (ZHT) under Heritage Music Productions, the album is a collection of songs from nine local musicians including the gifted afro-fusion artiste Willis Wataffi, James Njikizana, better known as 'Sebede', the 'headmaster' Bob Nyabinde, gospel guru Mechanic Manyeruke and Dingumuzi Phuti, among others.
Songs on the album speak directly to the soul of that tormented blackman still suffering from the pangs of colonialism.
The songs cut across generations.
Nhaka Yedu is a musical collection that complements the new education curriculum in promoting heritage studies.
Just like the Harlem Renaissance days, Nhaka Yedu is a reaction to the manifestation of African cultural decline as blacks suffer from the inferiority complex.
Some of the songs in Nhaka Yedu include Wataffi's 'Tateguru', 'Africa' by Phuti, Nancy Mutize's 'Rwakaenda' and 'Ziva Rudzi Rwenyu' by Manyeruke.
The launch of the album also witnessed the release of two musical videos of two tracks of the album – Nyabinde's 'Nhaka Yedu' and Sebede's 'Educate'.
'Nhaka Yedu' is the title track that celebrates Zimbabwe's rich heritage and resources, while urging their preservation.
In the song, Nyabinde sings: "Inzwai vakuru nemi vapwere — nhaka yedu inoda kuchengetedzwa chaizvo.
"Nzizi tinadzo, mvura ijakachaka, rimai madiro, tisakanganwa mitauro, madimikira, ngano, nyaudzosingwi, ngatipemberei misiyano yedu – inhaka yedu."
The video is exceptional and complements the lyrical content of 'Nhaka Yedu'.
The video has an amazing high definition picture quality and also shows what Zimbabwe possesses, in terms of heritage.
Turning to Sebede's 'Educate'.
This is a song that discusses the inferiority complex affecting many black people.
Sebede addresses the issue of how black people use skin lightening creams, wigs and weaves, among other things, in order to look white, despite the dangerous side-effects.
Some lyrics to the song are as follows: "Some black people, my kindred, hate their skin colour, wishing they were white. This is seen in the manner they inject pills and apply skin lightening creams, tampering with the mellanine to make them susceptible to various skin complications like skin cancer."
It is important to point out that both women and men are victims of this inferiority complex.
Take the much-celebrated Michael Jackson who couldn't stomach the fact that he was born black.
He carried out extreme procedures like plastic surgery that eventually left his 'white face' deformed.
He died a miserable man.
Zimbabwe Heritage Trust, therefore, is using music to decolonise the minds of Africans who are still under the influence of cultural imperialism from the West.
The organisation has been reaching out to people, underscoring the importance of patriotism and cultural heritage through public lectures, documentaries and books, complemented by its weekly newspaper The Patriot.
Zimbabwe Heritage Trust Chief Executive Officer Cde Pritchard Zhou, who is also the Executive Producer of Nhaka Yedu, said the album launch was a milestone in promoting local culture through the production of music that cherishes the country's history while upholding national interests.
"The music project is a series of projects designed to liberate the mentality of the African black people," said Cde Zhou.
"We are suffering from an inferiority complex promoted by whites through slavery and colonisation.
"As a people, we remain stuck in the bondage of the colonial era, our mentality is still perpetuating white mentality, thus we need to liberate our minds of such."
The musical project, he said, is an on-going programme as the next album will be done in Matabeleland, featuring artistes from that region.
In line with the theme of the album, guest of honour Dr Solomon Guramatunhu gave a lecture on the dangers of abandoning African beauty in pursuit of 'being white', using skin lightening creams and hair extensions, among other things.
He explained how the so-called 100 percent human hair is harvested in countries like India and Brazil before being sold to Africans.
According to Euro monitor International, Africa, combined, is spending US$7 billion annually on wigs, hair extensions and relaxers.
"In Brazil, people are buried without hair because they have seen that the hair brings them billions of dollars from Africans who are not proud of their identity," said Dr Guramatunhu.
"In India, people are shaved of their hair when worshipping at their temples, so the hair is sold to Africans again.
"Culturally, we know that hair is dirty. So, wearing the hair which has been removed from another person, whom you don't even know, is putting dirt on your head."
Nyabinde summed it up saying: "Nhaka Yedu ndeyemazera evachauya nevachauya (The album is a heritage for generations to come).
The song 'Nhaka Yedu' was Video-of-the-Week on ZBC TV's Sunday News bulletin.