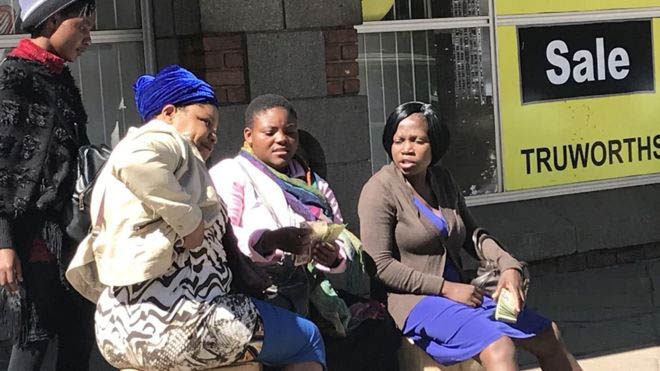 EDITOR – ILLEGAL foreign currency dealers are the ones seen holding crisp Zimbabwean dollar notes regardless of the persistent cash shortages in the country.
The country was, and still is, gripped by a shortage of foreign currency, a route we took in 2009 after our own currency was wrecked by hyperinflation.
Following the introduction of the surrogate Bond note to ease cash crunch a few years ago, banks no longer have sufficient cash and now limit withdrawals yet the cash is now traded on the street at a premium of up to 60 percent.
They are selling cash which is unheard of anywhere in the world.
Despite the Government having put out stern laws regarding any form of illegal foreign currency dealing in 2016, these dealers, or should we say thieves, are still seen on sidewalks, strategically positioned, yet they are destroying the country's economy.
The illegal 'money-changers' are banking on the high foreign currency demand since many people import goods from outside the country.
The Government should descend heavily on these dealers to quash citizens' daylight robbery.
Instead of forex dealers playing cat-and-mouse games with the police, they should take the challenge by RBZ Governor Dr John Mangudya to vacate street corners and at least formalise their trade by applying for licences to operate bureaux de change.
The same illegal forex dealers are now vulnerable to con artists.
Recently, illegal Harare forex traders were reportedly duped of over US$765 000 by an Indian businessman.
There are many such scenarios with innocent citizens robbed through bogus transfers.
Editor, illegal forex dealers are causing untold damage to economic growth and must be dealt with accordingly.
We can't have a nation of money-changers!
Trevlyn Mwafuli
Harare