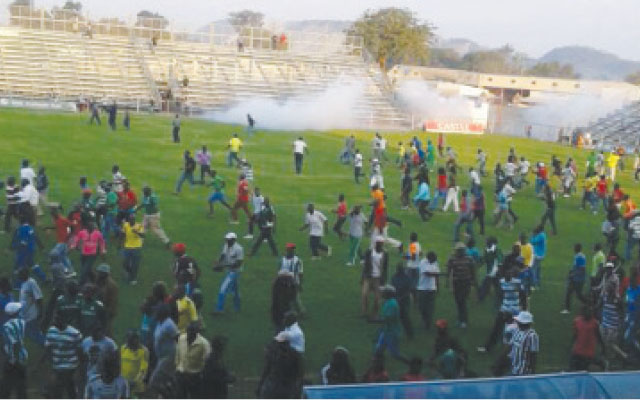 EDITOR — I am an avid soccer fan who has followed the beautiful game for more than 20 years but recent events in Zimbabwean football have left a bad taste, especially to those who love the game.
There is little doubt our game has been yearning for sponsorship for a long time now and the coming on board of the Chibuku Super Cup has provided the much needed respite.
What disappoints me is how the image of the game and that of the sponsors has been tarnished by hooligans who have caused the abandonment of two matches so far.
One wonders when this vile trend will stop.
Many will recall that during the first round of the tournament, the match between Yadah FC and Chicken Inn was stopped in the last minute after Yadah had been awarded a penalty.
Hardly had the dust settled than another violence incident took place at Maglas Stadium in Zvishavane during the match between Caps United and Shabanie Mine on Sunday where match officials were severely attacked by unruly fans.
These incidences, while causing serious damage to the image of the game, are also destroying the sponsors' reputation.
Clubs must educate their fans that in a match, results can go either way.
There is no need to resort to violence.
The Premier Soccer League (PSL) must come down hard on clubs that fail to contain their fans so that we can nip in the bud this ghost of violence that is now afflicting our game.
Itai,
Kambuzuma.