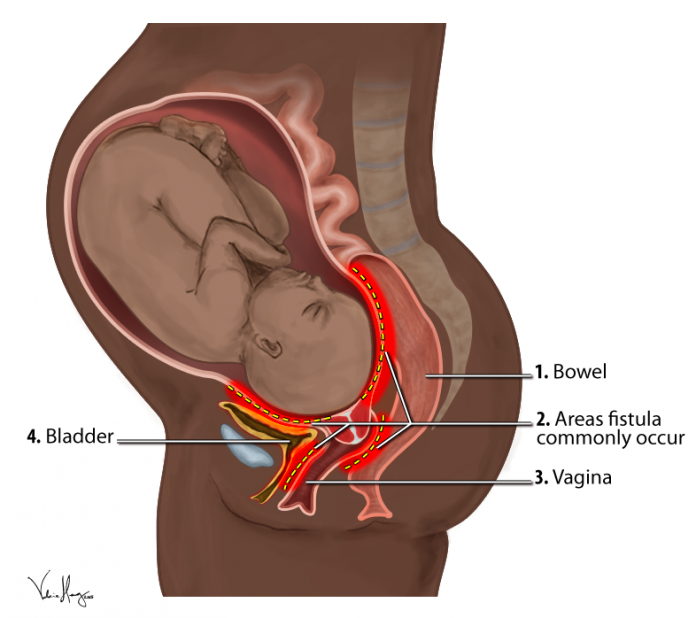 THE Ministry of Health and Child Care (MoHCC) in partnership with United Nations Population Fund (UNFPA) and Women Alliance are implementing an obstetric fistula repair programme.
Obstetric fistula is one of the most serious and tragic childbirth injuries.
It is a hole between the birth canal and bladder or rectum caused by prolonged, obstructed labour, without access to timely, high-quality medical treatment.
It leaves women leaking urine, faeces or both, and often leads to chronic medical problems, depression, social isolation and deepening poverty.
In an interview, Maternal Health officer in the MoHCC, Chipo Chimamise said currently the programme is carried out at Chinhoyi Provincial Hospital, quarterly, every year.
"The next camp is scheduled for February 5 to March 16 and we intend to repair 60 women and the second one for the year between May and June, we will advise on the dates of the third and fourth quarter," said Chimamise.
"Currently, the Ministry has done seven repair camps with more than 340 women having been repaired".
She said currently the centre for repairs was Chinhoyi Provincial Hospital but plans were at an advanced stage for the second quarter repairs to be extended to United Bulawayo Hospitals (UBH).
Expectations are to decentralise the programme to all provincial hospitals.
Chimamise urged people living with obstetric fistula to come and register so they get free treatment and reiterated that while there were no exact figures on how many people were living with the condition in Zimbabwe, the overwhelming response during their repairs shows that it affects a great number of women.
She added that the condition needs around US$2 500 to S$3 000 in private hospitals while in Government hospitals it needs US800 to US 1 000 making it expensive for most women in Zimbabwe.
"The repair is done by highly specialised obstetricians and for this programme, there are foreign doctors who are coming in to carry out the procedure while at the same time training local doctors. Our long-term plan is that, in the near future people will be able to walk in and have the procedure done at a reasonable price by locals."
Obstetric fistula is a huge problem, particularly in developing countries.
It is estimated that more than two million women in sub-Saharan Africa, Asia, the Arab region, Latin America and the Caribbean Islands are living with this injury while some 50 000 to 100 000 new cases develop each year.
Obstetric fistula occurs mostly among women and girls living in extreme poverty, especially those living far from medical services.
It is also more likely to afflict girls who become pregnant while still physically immature.
Women and girls with fistula are unable to work while many are abandoned by their husbands and families as well as and ostracised by their communities, driving them further into poverty.
The most common treatment for this condition is surgical repair. However, in most countries, this is almost never an option.
Medical volunteers in the field have found that these patients can be successfully catheterised to take the pressure off the vaginal walls and allow healing.
This method also keeps urine flow from running into the vagina causing possible odour and infection.
There is a slight risk of secondary bladder infections due to an in-dwelling urinary catheter, but the benefits to the patient outweigh the risks.
In countries where surgery is available, the wall can easily be repaired and at a relatively low cost.
When the damage to the vaginal wall is too severe, a urostomy can be placed, allowing urinary drainage into a collection bag instead of out of the natural urethra. This procedure may also facilitate healing of the vaginal wall.
It is also highly recommended that women who have suffered from a fistula during childbirth undergo cesarean section deliveries in the future to prevent prolonged labour and recurrence of the condition.
Not only is obstetrical fistula a dangerous condition for both mothers and unborn infants, it is also a serious social concern.
There are many groups, globally, that are now gearing up to assist with medical care of pregnant and labouring women.
It starts with providing adequate nutrition for children to ensure proper development, providing prenatal care as early as possible for pregnant women and watching over the delivery of infants to ensure shorter and safer labours.
Focus is now on providing health care workers to underdeveloped countries that can recognise the signs and symptoms of this condition and intervene as early as possible.
With proper care and treatment, obstetrical fistulas and their complications can be avoided.