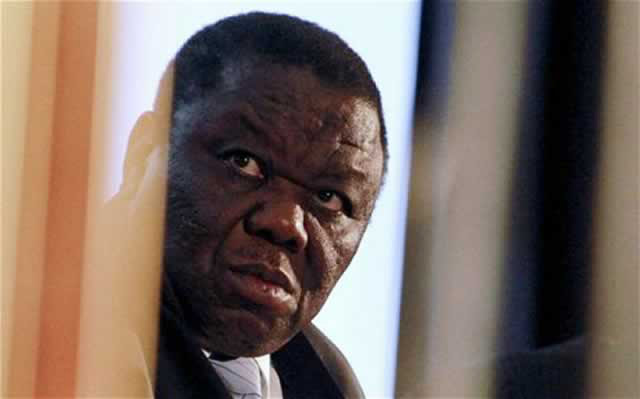 "As we today celebrate our hard-won independence, I urge you to remain vigilant remembering that the enemy is ever ready to pounce on any signs of laxity on our part. Even as we prepare for our general elections next year, let us do so as true patriots, sons and daughters of the soil, who value the one and only precious Zimbabwe that we have." – President Robert Mugabe.
ON April 18, the nation woke up to gossip on social media to the effect that people were being bussed to the National Sports Stadium (NSS) for the Independence Day celebrations where President Robert Mugabe was the guest of honour.
But along the Bulawayo-Harare Road, along Kirkman Road, were hundreds of people on foot, not buses, gingerly making their way to the giant stadium.
Sadly, many of them were disappointed, they could not get into the 60 000-capacity stadium.
At 9am, they were not even early, at that hour the NSS was already packed and overflowing.
Such was the independence euphoria this year.
This had nothing to do with the enchanting mass displays, neither was it about the Independence Cup final pitting Highlanders and Dynamos that the latter eventually won.
It was simply Independence Day!
There was just an overwhelming and palpable sense of appreciation of all that was delivered by gallant sons and daughters of the soil.
And what stood out like an ugly sore thumb, amid this euphoria of the country's 37th Anniversary of our independence, was MDC-T leader Morgan Tsvangirai and National People's Party (NPP)'s Joice Mujuru's conspicuous absence at a national event.
There was nothing to celebrate, they said.
"I would have taken my family to join thousands others for the national celebrations to pay homage to this country's heroism in bringing independence," said Tsvangirai.
"But alas, this important national day has been highjacked, pick-pocketed by the ruling elite.
"It is a big day now mired by cheap sloganeering in a move that excludes other political players from joining the rest of the nation in celebrating our sacred struggle against colonialism."
More fascinating is acknowledgement by Tsvangirai of his failure to 'join thousands others', indeed no one but him boycotted the celebrations.
Tsvangirai and his kind see thousands, who of their own volition and energy, left homes and congregated with fellow citizens and still fail to note that independence is not a ZANU PF, but Zimbabwean event.
Yes, ZANU PF was at the forefront of liberating the country during the liberation war.
It is a fact that ZANU PF is currently the ruling Party and naturally will be at the forefront of organising Independence Day celebrations, but it has never shut the door on anyone.
The thousands that thronged the NSS were from all sections of society and economic strata, even some whites were in the terraces.
The thousands who thronged various venues countrywide did so because they have not forgotten brothers, sisters, mothers, fathers, aunts and uncles who brought democracy after 90 years of inhumane treatment by the white minority.
It was evident that the children and security forces doing displays, the adults in the terraces, the little ones knew that the road to independence goes back to the days of King Lobengula, Mbuya Nehanda, Mashayamombe, Sekuru Kaguvi and others who were mercilessly murdered by the whiteman because they resisted white rule.
The Western propaganda machinery might spew its vitriol, the NGOs might fool the people most times but will never ever make the people forget; it was not strangers but beloved ones who were lost during the liberation war.
Because of what Rhodesians did at Freedom Camp, Mkushi, Chimoio, Tembwe, Nyadzonia, Chibondo and other places, the people of Zimbabwe will never need to be bussed to any national event.
After a mere 37 years, the people cannot have forgotten the sons and daughters of the soil who lie in shallow graves right across the country, in the Chibondos that are yet to be discovered.
Thirty-seven years after independence, there are many who still carry scars of war, deep psychological scars yet to heal; these you will find in the terraces way before engines of any type of vehicle have started to run.
I remember last year at Matututu in Murehwa, there was a man, some could describe him as a mad man.
Not only did he look disoriented, talking to himself, but he continuously bellowed war cries.
Later we learnt this man was right at the centre of the infamous Kangara Base massacre where over 100 blacks were murdered by Rhodesians in Kangara Village, Uzumba.
Such is the trauma many are still going through 37 years after independence, but for many it still feels like yesterday.
So perhaps Tsvangirai, a war deserter-turned-quisling, can be forgiven for not showing up, surely how can he converse with the muttering war veteran?
Can he share roasted nuts with the daughter or son who lost parents in the bitter liberation war, can he?
Who is he trying to fool, does he think Zimbabweans are a gullible people?
Who doesn't know that the country's erstwhile colonisers are his handlers, to date?
Who doesn't know he embraced and connived with the same colonialists to impose illegal sanctions on his kith and kin to bring down Zimbabwe to its knees and effect regime change?
Who will ever forget that famous clip of former white farmers signing cheques to support Tsvangirai's cause to topple a democratically elected Government?
And Tsvangirai promised the same colonialists 'their' land, land regained after a bitter struggle.
Of which the late ZANU Chairman Herbert Chitepo said, in Australia in 1973: "I could go into the whole theories of discrimination in legislation, in residency, in economic opportunities, in education.
"I could go into that, but I will restrict myself to the question of land because I think this is very basic.
"To us the essence of exploitation, the essence of white domination, is domination over land.
"That is the real issue
"The essence of what they have done to us, the deprivation that they have done by taking the land away from us."
Tsvangirai can be forgiven for rubbishing Independence Day, he is a bitter man, his efforts at regime change have hit a brick wall countless times. Even some of his white buddies have lost confidence in him.
Is it therefore not shocking that 37 years after independence, Tsvangirai still thinks it's not yet uhuru without the whiteman?
Is it not surprising that there are some among us who actually think the whiteman is our saviour?
Such warped thinking leaves a lot to be desired and indeed 37 years after independence, decolonisation of the mind is still essential.
In fact, it is needed now more than ever.
And the tragedy for Tsvangirai and his type is that Rhodesia will never return because even the same Rhodesians are slowly realising that Zimbabweans will never let their country and hard-won independence go.
Happy 37th Anniversary Zimbabwe!