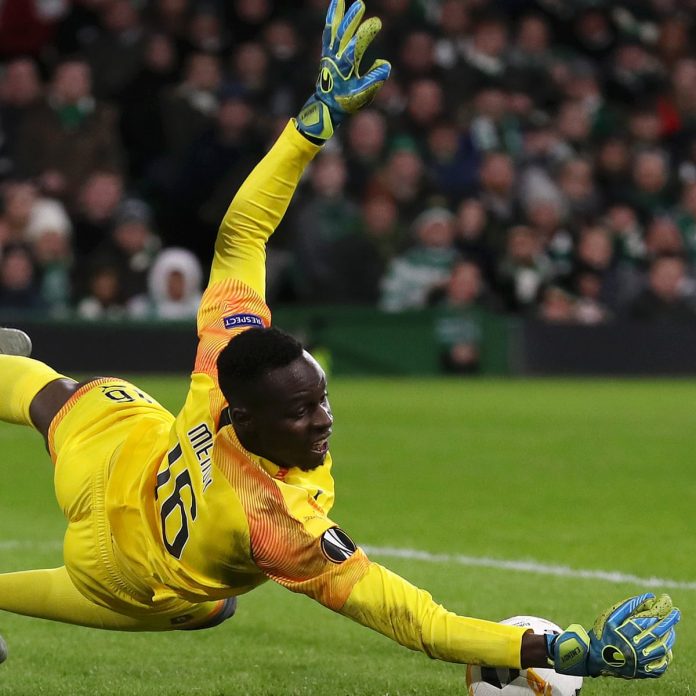 By Anesu Chakanetsa
HAARETZ SPORTS conducted a survey and discovered that while black field players can be found on almost every team, this is not the case with goalkeepers.
The examination is unscientific, of course, but the numbers seem to speak for themselves.
The English Premier League (EPL), for example, has 59 black forwards and they make up the majority (57 percent) of those in this position.
Black players also make up a third of defenders and midfielders – but Édouard Mendy will be one of just six goalkeepers in the league (only nine percent of the total number).
England is not an exception.
In fact, it's actually doing better than many leagues.
In Spain and Italy's top leagues, it's possible to find plenty of black forwards – 31 in Italy (24 percent of all forwards) and 20 in Spain (12 percent of the total).
There are also numerous black midfielders (26 in Italy, or 14 percent, and 21 in Spain, or 15 percent) and black defenders (24 in Italy, or 16 percent, and 25 in Spain, or 14 percent).
But goalkeepers?
Not one!
There are some 120 goalkeepers on the books at Italy and Spain's premier league clubs, but not a single one of them is black.
Even in France, which has the largest black population in Europe and has the highest number of black players among the major European leagues (45 percent), you can still see this quite clearly.
In France, as in England, there are more black forwards than white forwards and about half the defenders and midfielders are black – but only a quarter of the goalkeepers.
If black players were missing from every position on the field, someone might claim that this is because they simply aren't good enough to be elite soccer professionals.
But when they make up such a large percentage of all positions except that of goalkeeper, this claim is especially laughable.
The traditional and dumb explanation has invariably been that in the Third World and poorer regions – in other words, black Africa, the favelas of Brazil and the poorest neighborhoods where many soccer players grow up in European cities – children learn to play soccer on the streets and no-one really stands in goal.
The pseudoscientific claim is that black people, at least in Afro-Eurasia, are shorter than white people, which makes it less appropriate for them to play in goal (Édouard Mendy, incidentally, is 1,97m tall).
Even if statistically that were true, it's really a case of firing the arrow first – and then drawing the target around it.
In basketball, players are not chosen based only on their height, and that's a sport where the height factor is much more important – and it seems it isn't hard to find black basketball players.
The fact that errors by the number one – more than any other position on the field – can determine the fate of games puts goalkeepers firmly under the spotlight.
And if a black player is thought to be the type who makes mistakes, who would dare put him in goal?
Former Cameroon goalkeeper Carlos Kameni played for Spanish side Malaga but his mistakes were scrutinised harshly as compared to the time when Willy Cabarello played for the team.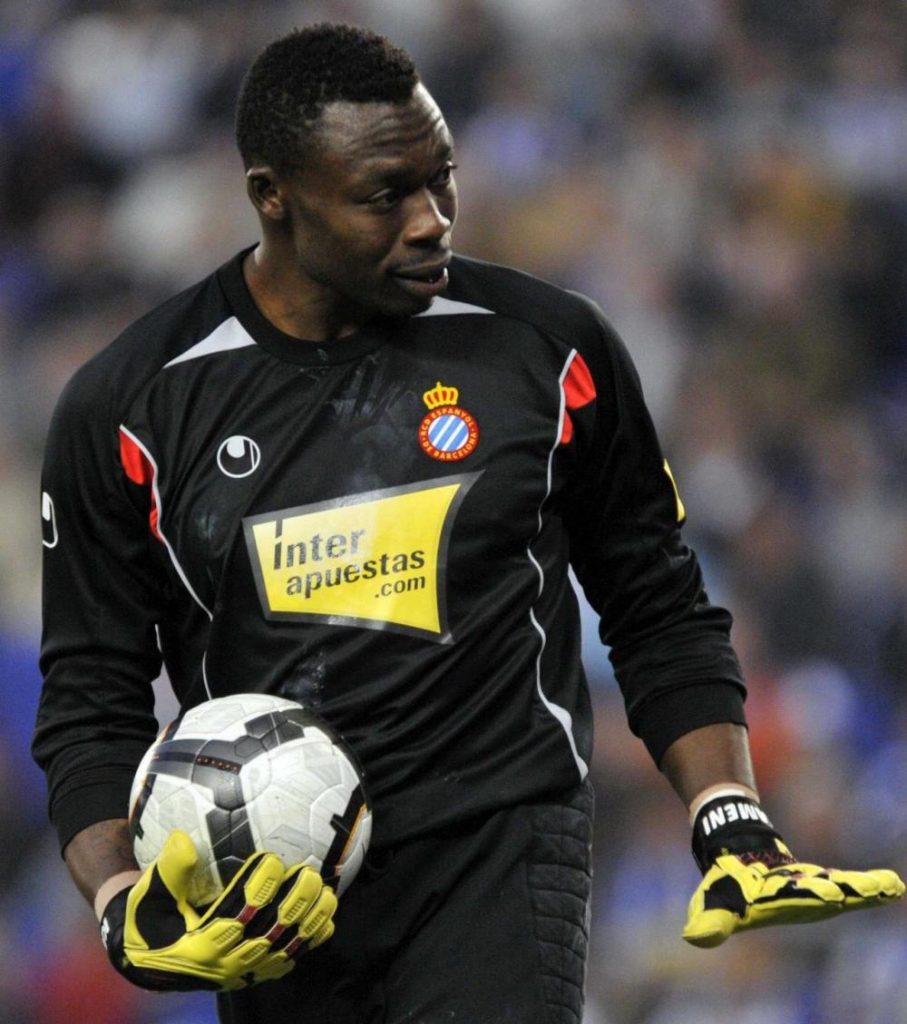 Cabarello will be remembered for a miscue that landed the ball on Luka Modric's boots during the 2018 World Cup.
This position is still overwhelmingly held by white goalies – and it's not as if they never make mistakes: from Loris Karius in the Champions League final, Hugo Lloris at the World Cup, David de Gea any number of times for Manchester United and, of course, Kepa Arrizabalaga of the same Chelsea side that is now 'gambling' on a black goalkeeper.
Ajax's Onana knows the score.
He spent his teenage years at Barcelona's youth academy, La Masia.
"I don't see the difference between white and black goalkeepers," Onana told BBC Sport in May 2019.
"They're the same – they make mistakes.
I make mistakes, everyone makes mistakes.
Black keepers need to prepare well because it's not easy for us.
We don't have a lot of black goalkeepers at the top, and people already have in their mind that black goalkeepers are not confident or they make too many mistakes."
Something has to change regarding the European attitude toward black goalkeepers, Onana said.
"It's not easy for us to arrive at that level, especially when you're black," he said.
"But for me, it really doesn't matter – black or white, in the end I'm a goalkeeper."
Onana spent the rest of last season not playing soccer because he was accused of taking wrong drugs.
Maybe the truth he told BBC invoked fear and panic amongst Eurocentric scouts.
Perhaps Mendy will succeed in proving what the professionals – coaches, scouts, analysts and soccer officials – don't understand.
Or perhaps it's because these positions are still also filled primarily by whites.