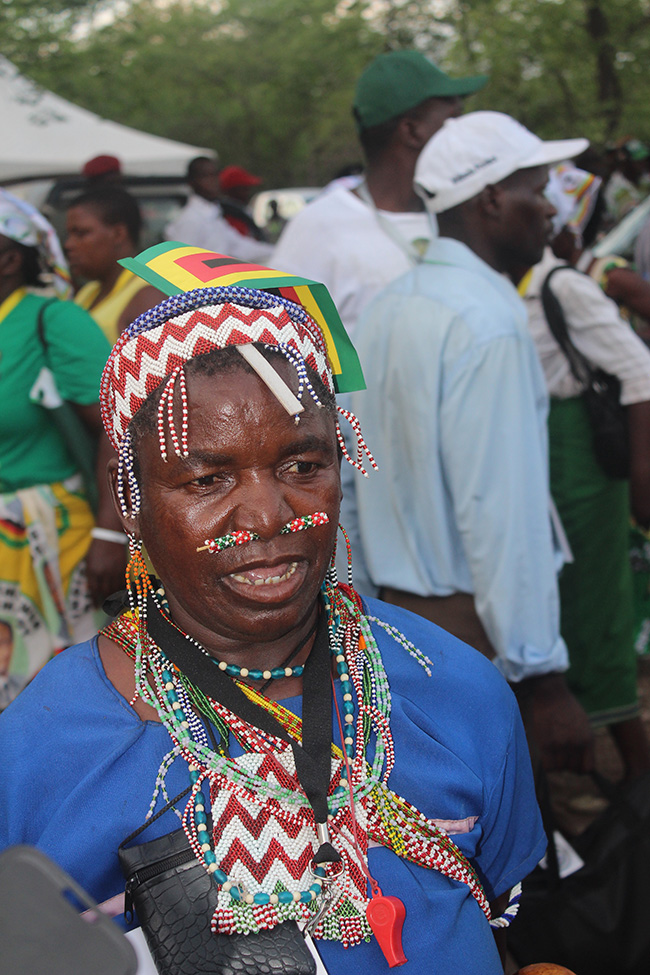 DIFFERENT African cultures have different ways of showing off their beauty; some paint their faces with mud, soot or herbs.
They have different adornments' that range from ivory and copper earrings dangling from their noses, ears or in some instances upper eyelashes while dental beauty is also valued among African indigenous communities such as the Venda, BaTonga and the Masaai of Kenya, to mention but a few.
By nature, every tribe, clan, individual or family has particular norms and traditional ways of showing their beauty.
The BaTonga and Venda of Zimbabwe, Zambia and South Africa have had, and still have, a rich culture.
Perhaps the most striking cultural hallmark of the BaTonga was the removal of their six front teeth.
Young ladies in the community took great pride in this practice of teeth removal.
By tradition, the BaTonga and to some extent the Masaai women had their four upper front teeth knocked out to beautify themselves.
This was done when the girls left childhood and were ready to get married. If the teeth were not removed, no man would marry them.
The women also wear beads on their heads, arms and waists while sometimes they have sticks or bones inserted through their ears and noses for decoration.
This tradition was ended in the late 1960s and the only women today without front teeth are those over 60 years.
The removal of the teeth was, or in some rare cases, done by skilled men who worked as 'special' dentists.
Blades of iron were used to wobble and remove the teeth.
A hot, thick sorghum paste-like porridge was prepared in advance to heat the gums and stop the bleeding.
The treatment of the bleeding gums was a big task for elderly women who visited their patients several times a day to administer traditional herbs to help quicken the healing process.
To be beautiful among the valley people is a big concern that people endured great pain to obtain permanent marks of beauty.
Ageing women made holes through their nostrils to fit reeds of about nine to 10 centimetres.
The Venda women had three deep vertical incisions made on each side of the cheek to beautify themselves.
These marks, they say, made them look more like women.
Some traditionalists still argue that all these cultural marks were borrowed from the Gwembe Tongas on the Zambian side for the BaTonga, but since the demarcation line between Zambia and Zimbabwe, formerly known as Southern Rhodesia and Northern Rhodesia was not seriously guarded by the two states, the BaTonga mixed freely and interchanged some cultural traits.
Young women had beautiful marks tattooed on the front side of their thighs.
With the use of razor blades, young ladies were marked with sun-shaped marks which developed from the knee region upwards to the hip.
The tattoos were also a sign that the young girls were getting into womanhood.
It was quite common to see bare breasted young girls; this was a sign of purity but once tattooed, they started covering themselves in preparation for marriage.
Young men also joined the bandwagon of beauty by receiving marks on their cheeks and the centre of their foreheads.
These marks on their faces resembled the shape of a new moon.
However, these communities are undergoing social and behavioural transformation which has resulted in most of them abandoning their age-old practices.