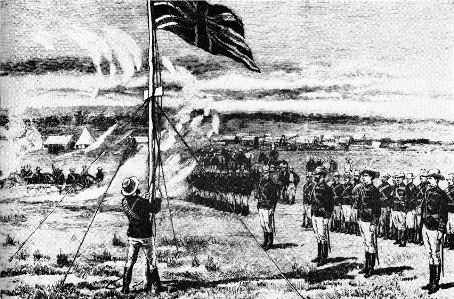 TWO incidents from my father's life stories inspire my writing this week.
One is from the early 1960's when he and many other land seekers were resettled in the grazing lands of the Njanja of Gonyora.
The resultant 'New Line' was most hated by autochthons of the area.
The name maGutu was derisively used to refer to some of us who had no idea of where Gutu was that time.
Having grown in the neighbourhood, my father was invited by friends from the 'dip tank' for a beer drink in Gonyora Village.
Midway through the beer drinking party, a resister of the resettlement, Mubhawa, suddenly cast his eyes on my father.
Noticing the muGutu intruder for the first time, he managed to unpluck an axe from the hut wall and took aim at my father's forehead.
Only the timely and athletic intervention of another imbiber saved the situation.
Another incident I found chilling from my father's accounts was Friday night his travels from Harare to Unyetu aboard Ruredzo bus service that used to pass through Chihota country.
After the Harare South Golf Club the bus headed for Landas, Mahusekwa then Gandami, Masasa and Unyetu.
As this was the only means of transport, father and others made maximum use of the bus carrier, taking with them anything that their scarce Rhodesian dollars could afford.
They however dreaded passing through Chihota country.
An unwritten rule was that non-Chihota people should never recess during stops in this country.
Cases abound of resisters being knifed to death.
So our cowed parents watched helplessly as Chihota passengers, who had boarded the bus with no luggage, dropped and walked away with shopping goodies from the bus carrier.
Each time he mentioned the Chihota rebels, his peers would just shake their heads.
To resist or to be a rebel can both be heroism, treachery or hilarious.
My village Unyetu is located in the heart of rebellious country, Chikomba.
Some argue it is sign of an independently minded people.
Others argue this could just be down to genetic stubbornness, mbudzi kudya mufenje style.
For Chikomba yet some argue it's to do with dagga smoking.
Growing up we saw plenty of this especially in the eastern parts of the district. Stubbornness afflicts residence irrespective of origin.
For how else can one explain the notion of the Boer Republic of Enkeldoorn?
When the Boers arrived in this area in 1850 they found it already attractive country for the Hera, Njanja, Maromo and Rozvi people.
Pushing and shoving, they managed to carve their own space which had by 1891 grown into an Afrikaner stronghold that was renamed Enkeldoorn or 'Ingiridhori' as my mbuya used to call it.
Soon the spirit of resistance was upon the settlers.
At the Enkeldoorn hotel travellers were treated to the hilarious concept of the Republic of Enkeldoorn.
The barman was armed with an 'immigration stamp' ready to stamp travellers' passports.
Those that resisted were thrown into a bar jail.
The hotel is still standing, but the rebellion and its humour have walked away.
The Boers had settled in a country of resisters.
The Njanja people refused to accept the supremacy of the British South Africa Company (BSACo) flag that was hoisted at Fort Charter.
In 1895 they sjamboked and shot at a party of BSACo tax collectors.
The shooting of these Native Department tax collectors is now generally accepted as the incident that ignited the First Chimurenga.
The Njanja had long had guns as a result of their Portuguese 'ancestral' links.
This act of rebellion, frowned at by BSACo officials in 1895 is now, thanks to history and time, now an act of heroism.
While eventually the Njanja felt let down by non-rebellious and therefore treacherous leadership they were not short of inspired neighbouring leadership.
The First Chimurenga in Chikomba is best remembered around four individuals; Bhonda, Sango, Maromo and Mutekedza.
Mutekedza and Maromo were chiefs, Bhonda was a Mwari priest and Sango was a headman and spiritual figure.
A fifth influential name came from outside the district; this was of Chief Mashayamombe from the neighbouring Mhondoro.
Bhonda had arrived in Chikomba around the time that the uprising broke out in the district.
He gave spiritual education on the war and instructions from Mwari waMatonjeni. Bhonda sought to recruit warriors from all Chikomba chiefs.
Many refused except for Gambiza, Mutekedza and Maromo.
Bhonda also found an ally in a Rozvi headman, Sango.
Bhonda's most trusted comrades were Sango and Mutangadura, a son of Mutekedza.
Sango was a son of Gwangwava of the Musarurwa line of the Rozvi.
He was in charge of a Rozvi village at Chigara.
Chigara was already an important Mwari shrine in Chikomba.
Bhonda was hosted by Sango and operated from these hills.
While most Rozvi in Chikomba became collaborators for the whites, many joining whites in the fight at Somabula, Sango went against the grain.
He ended up commanding the famous Chigara stand.
Mutekedza was chief of the vaHera people.
Bhonda managed to influence and incite Mutekedza to rise against the settlers. This was made possible partly through the influence of a spiritualist, Mutangadura (son of Mutekedza).
The Hera people, like most Africans of this time also had serious grievances against settler rule and were also inspired by the Mashayamombe resistance. Mutekedza was eventually captured at Makoshori, bringing to an end a gallant resistance.
Maromo was chief of the Maromo people, cousins of Mashayamombe people. They were chiefly inspired by the gallantly fight put up by the Mashayamombe. When the Maromo resistance was eventually brought down, their chief escaped to Mashayamombe.
Hokonya, who had refused to join the uprising, became Chief Maromo, as reward for selling out.
And fearing that eventually a revolutionary Maromo would return to the throne in future the chieftainship was abolished by the settler regime in 1951.
Once Sango, Mutekedza and Maromo resistances were put down at battles of Chigara, Gona, Kuiparima and Zave, the First Chimurenga ended in Chikomba. Sadly today the gallantry Maromo chieftainship is still banned.
In Chivhu you have streets named after Rhodes and his Boer brotherhood, but nothing to remember Mutangadura Mutekedza, Bonda or Sango.
Chigara is a deserted hill.
Who can describe this generation that treats a heroic rebellion like an act of treachery?