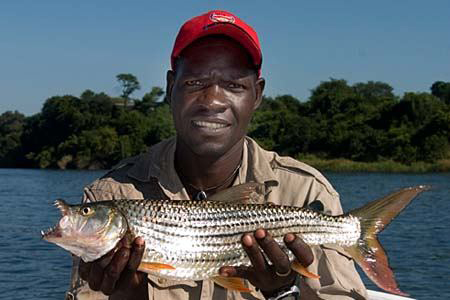 AS the country celebrates 39 years of independence, the devolution of Government powers and resources, that has always been a contested subject in Zimbabwe, has brought total independence to previously marginalised communities who had to watch as their resources were being wantonly plundered by private companies and individuals who did not give back to these communities.
For rural communities whose abundant natural and wildlife resources were not benefitting them due to the unfair distribution of resources which stemmed from the colonial era, devolution means total independence and control of resources.
Zimbabwe's administrative districts are endowed with mineral, wildlife, aquatic and forestry resources which must benefit both rural and urban people if fairly distributed.
For instance, we have granite in Mutoko, diamonds in Manicaland, timber and forestry resources in Lupane, fish in Binga and Kariba, wildlife in Hwange, Dete, Gwayi and Binga, gold in Gwanda as well as emeralds and gold in Mberengwa, to name a few.
Through devolution, these resources can transform communities.
President Emmerson Mnangagwa has said he will implement devolution and money has been allocated to each of the 10 administrative provinces in the country.
Different political formations, civic society, the academia and citizens in general are all in consensus that devolution should be implemented.
The old Constitution of Zimbabwe (the Lancaster House Constitution) provided for a unitary form of Government in which provincial and local governments did not have constitutional recognition.
These sub-national governments exercised powers delegated to them under various Acts of Parliament.
In addition, local authorities, particularly urban, exercised some level of discretion in certain areas that resemble elements of devolution.
This demonstrates that Zimbabwe has always had a decentralised system of Government even though devolution was not the main mode of diluting governmental powers.
The challenges which local governments, communities and the nation were facing, such as the distribution of natural and other resources, brought the issue of devolution to the table during the Constitution review process which began in 2009 and ended in 2013.
It was generally believed if Zimbabwe had adopted devolution, challenges which the country experienced over the past two decades may not have arisen.
President Mnangagwa has been unequivocal about the implementation of devolution of an economic nature to drive economic development.
Under this model, provincial Ministers are expected to drive economic devolution which will see the disaggregation of the GDP to the provincial level for competitiveness.
The 2019 National Budget presented by the Minister of Finance, Professor Mthuli Ncube, on November 22 2019 echoed the economic dimension of devolution to be implemented at provincial level.
Minister Ncube said provinces would be required to plan economic growth and development, factoring in their provincial resources, with the national Government providing financial support for implementation.
The proposed reforms focusing on the provincial level and devolution, at large, are also recognised in the 2019 pre-budget strategy paper published by Treasury in October 2018.
The paper emphasises the need for local authorities to be more visible in service delivery and investment promotion. The fact that the blue-print and the pre-budget strategy papers are in agreement is indicative that there is political and administrative will to implement the provincial tier of Government and devolution in general.
The 2019 National Budget also addresses devolution and the operationalisation of provincial councils.
The Government has committed an estimated US$310 million to provincial councils in the 2019 financial year as part of the five percent which provincial and local governments are entitled to in each financial year.
To bring total independence in provinces, devolution will embrace initiatives to facilitate establishment of companies in various districts, in line with the thrust to enhance production in respective provinces, with the long established Growth Points being epicentres of this developmental thrust.
According to media reports, each of the 10 provinces will be assigned specific economic responsibilities in order to individually contribute to national economic development. Media reports say Harare Metropolitan will be Zimbabwe's ICT nerve centre, while Bulawayo Metropolitan will be the country's industrial hub.
Manicaland Province will be the diamond beneficiation centre, with Midlands the iron and steel value-chain beneficiation hub, among others.
Communities are also happy the implementation of devolution is not political as economic benefits will be realised by all members of the community regardless of political affiliation.
It is not surprising, therefore, that calls for devolution are coming from all corners.
According to Tinashe Chigwata, a senior researcher at the Dullah Omar Institute for Constitutional Law, Governance and Human Rights; University of the Western Cape, a devolved form of government creates vertical checks and balances that can constrain the central and sub-national governments' attempts to overstep or abuse their powers.
Civic groups and other community-based organisations are also pushing for devolution on several grounds.
The devolution of governmental powers, responsibilities and resources is expected to have a positive impact on the lives of ordinary people.
The argument is, devolution promotes development by bringing Government closer to the people.
Communities believe devolution, apart from providing total independence, will be a game-changer in addressing the existing public service delivery system and widespread poverty in some communities whose resources are benefitting a few individuals.
A devolved form of Government will make it easier for community leaders and other groups to engage and collaborate with governments that are physically close to the people.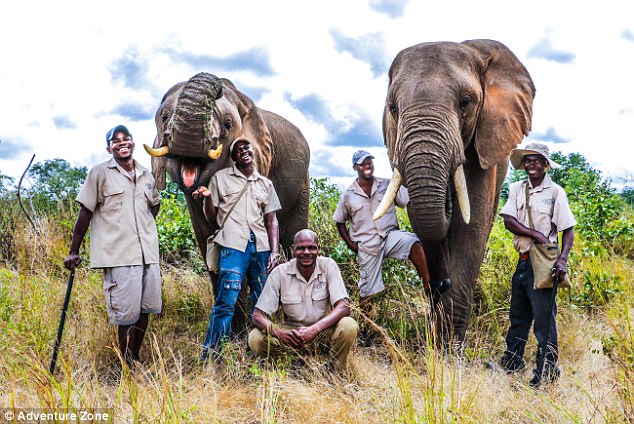 A devolved form of government offers multiple political, economic and social spaces that allow the accommodation of diversity and continuous negotiation between the centre, sub-national governments and local communities.
Such accommodation and negotiation can be effective in promoting intergroup harmony and thus reinforce peace.
Devolution is generally classified as the most extensive form of decentralisation that diffuses substantial governmental powers, authority, responsibilities and resources to sub-national or local units.
Such units exercise a measure of autonomy, which is the extent to which sub-national governments have discretion in carrying out their duties and obligations.
However, the autonomy can be equated to independence.