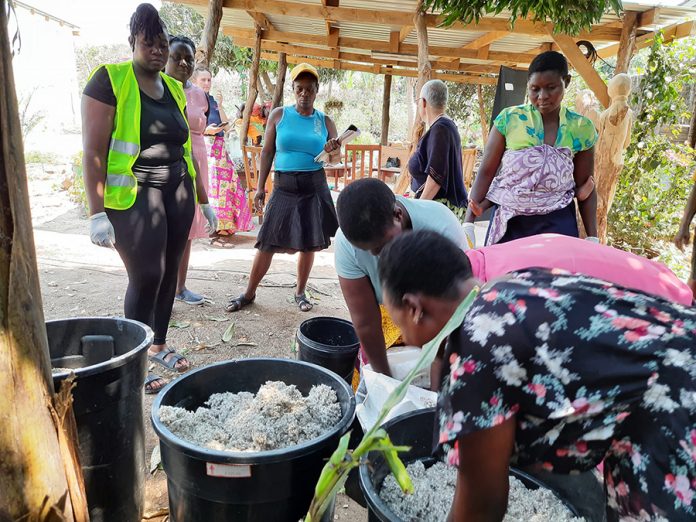 WITH less than a decade to accomplish the 2030 Agenda for Sustainable Development, many countries are rushing towards fulfilling and achieving the Sustainable Development Goals (SDGs).
Of importance among the goals is SDG number five which aims to achieve gender equality and empower women and girls.
This goal is not only important but also interesting in that gender equality and women empowerment is integral to attaining the 17 goals.
Goal number five seeks to realise equal distribution of economic resources, which accelerate development in different countries and multiple areas.
It is a mandate therefore for countries which are signatories of United Nations to ensure that both women and girls are economically empowered.
Economic empowerment in this context entails women's ability to make informed choices, benefit fully from economic opportunities as well as being able to control their income and assets.
In many countries especially in Africa, economic empowerment remains a distant reality for women.
However, the help of governments and other organisations is paying off as women and girls in some places are now part of empowerment programmes.
Assisting in the agenda of empowering women in Zimbabwe is Bongai Shamwari, an organisation that supports kindergartens in some parts of the country.
The story of Bongai Shamwari is a unique one.
It is a story of friendship that exists between people in Zimbabwe and Germany, since 1985.
After living in Africa with her family for five years, Christa Zeller of Bongai Shamwari continues to support kindergartens in the country.
Her support to Zimbabweans did not only end with setting up kindergartens or Early Childhood Centres but has extended to initiating women projects specifically to help mothers of children enrolled at the kindergarten.
The projects run under the Mavambo Women Trust have seen local women of Chikanga residential area in Mutare participating in various empowerment programmes.
Bongai Shamwari said the idea behind the projects is to offer technical assistance which enables women to sustain themselves.
"In order to support mainly our mothers, we offer small projects, such as the production of pasta or jam. The sale allows a small income, for example, to be able to pay the school fees for the primary school. In order to enable mothers to learn business know-how, such as the development of marketing strategies or cost calculations, we increasingly want to work with local teachers," reads part of Bongai Shamwari's agenda on its website.
Speaking to The Patriot, Anna Schubert, one of the Trustees of Bongai Shamwari said they started the projects in March this year.
"We started women empowerment projects in March this year under Mavambo women projects and the main reason is to assist women in Chikanga to fully empower themselves financially," she said.
With the support of other local women organisations, Bongai Shamwari is fighting to break traditional norms and societal expectations of women as solely responsible for care giving.
Assisting a few women, said Schubert, will also pave well for community development and the nation at large.
In its drive for empowerment, Bongai Shamwari recently partnered with Sprout Women Empowerment Trust (SWET) from Chitungwiza for a two-day exchange workshop.
The main idea behind the exchange workshop was to encourage women to take responsibility of their communities and come up with empowerment projects of their own to ensure social and economic development.
"So we partnered with Sprout Women Empowerment from Chitungwiza for an exchange programme for a two-day workshop.We are now able to start our mushroom production here in Chikanga.
"We also managed to discuss gender equality issues and challenges that women face every day so as to support and empower the group. It was really a great workshop, we have learned a lot from each other," said Schubert.
The two-day workshop saw women discussing different ideas to improve their projects and business ventures.
Through the support of Bongai Shamwari, a group of Chikanga women has also gained economic and financial freedom that will result in them being able to further their education and provide more for their families.
Amanda Mandendera-Chairlady for Mavambo Women Trust said the support from Bongai Shamwari and SWET has assisted in developing skills essential for sustainable development.
"Women in Mavambo Women Trust have now been enriched with essential skills that can assist a woman to be a better person in the society.Now we are proud women and mothers because we have been granted the opportunity to acquire skills and knowledge that we can use to empower ourselves and develop socially as well as economically," she said.
It is due to empowerment programmes such as those initiated by Bongai Shamwari that women are being given the chance to access and control resources for the betterment of their future.