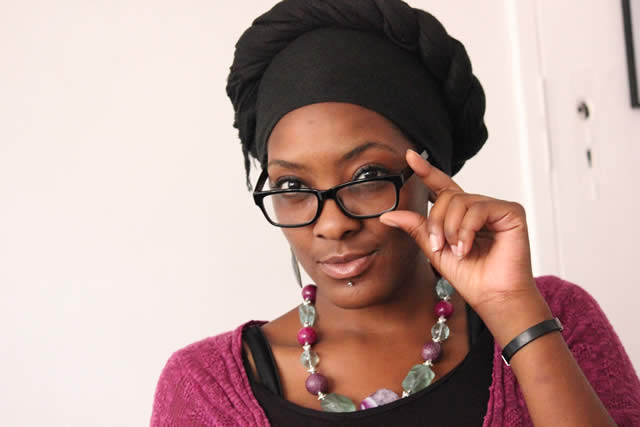 THE 19th Century American showman and circus owner Phineas T. Barnum is credited with coining the term: 'There's no such thing as bad publicity'.
Ever since, everything from the absurd to the ridiculous and shocking has been done to grab people's attention.
Corporates as well as individuals, mostly celebrities, have resorted to doing the 'abnormal' to remain in the limelight or stoke dying flames.
One of the US' top celebrities, Kimberly Noel Kardashian, better known as Kim Kardashian, is an example of a personality who has resorted to the 'shocking' to rise to fame.
Kardashian rose to fame after a 2003 sex tape, with her former boyfriend Ray J, was leaked in 2007.
For more than a decade, people have been talking about the sex tape.
But that sentiment— of any form of publicity, good or bad, being a positive thing — does not hold, especially in African societies.
For instance, illicit sexual behaviour, sexual acts in public, let alone the production of a sex tape for the 'masses', has never been condoned by Africans.
Sexual intercourse has always been an activity performed behind closed doors.
However, the so-called globalisation has resulted in many aspects of Western culture creeping into African societies and causing havoc.
'Leaking' of nude pictures has become a common occurrence.
In the past weeks, social media has been awash with the 'leaked' sex tape of local musicians Tererai Mugwadi and Zhetstar.
It seems they have joined local celebrities who have sought relevance in the entertainment industry through controversy.
There is no doubt they deliberately shot the act and while they might behave as if aggrieved, one cannot help but feel that the intention, from the beginning, was sinister.
Zhetstar is on record saying they were under the influence of alcohol or drugs.
"We were a bit high, we did not take zviri dangerous but zvinongo dhaka zvingori bho," said Zhestar in one of the dailies.
Mugwadi, on the other hand, acknowledges the leaking of the sex tape though saying she has no idea who leaked it.
And she plays victim, pleading with the media not to publicise the issue, fully knowing that the papers and social media platforms would go into a frenzy.
What is more shocking is the statement by Mugwadi: "As for Zhetstar, I am not in good communication with him and I'm not sure if he is aware of this whole scenario."
The statement implies that the songstress was engaged in casual sex, a development that does not augur well on many fronts.
While she comes into the limelight, albeit for the wrong reasons, what are the costs to her extended family?
In the West, artistes can get away with such behaviour as there are no close family ties, and theirs is unashamedly a permissive society.
Tererai is among the talented musicians who got into the music industry with a bang.
While a teenager, she released the hit single 'Waenda'.
She went on to release other hits such as 'Sands of Time', 'Heya' as well as 'I would and I will'.
She captured the hearts of many when she featured on Alexio Kawara's song 'Tinodanana'.
Mugwadi, beyond doubt is in the group of urban groove musicians who changed the country's music landscape.
For the first time, music from the West took a backseat as people began to appreciate more local productions.
Working with the likes of Maskiri and Sanii Makhalima, Mugwadi represented the girl-child showing and proving her capabilities in a male-dominated industry. But along the way, the musician got hooked to all things intoxicating.
And she has been on a bender, with controversy becoming synonymous with her.
Early this year, she was found guilty of culpable homicide after being involved in an accident in which a life was lost.
Steadily, she has sunk deep into the realm of the degenerate.
And rightly so, she said this behaviour will impact negatively on her family.
In Zimbabwe, there is an Act of Parliament which outlaws the taking of pictures, filming and distribution of undesirable content of a pornographic nature.
Thus, in shooting the tape, she has violated the country's laws which prohibit the (re)production of pornographic material.
Mugwadi is no longer the role model that she was; her acts have resulted in her letting down the girl-child who looked up to her.
She must not fool herself and believe that this continued presence in the media, for wrong reasons, is any good.
There is nothing for her to gain but shame and heartache for all who care for her.
The supposed glory and hullabaloo from the sex tape will haunt all those surrounding her; slowly people will forget her for her music and remember her for that most awful and immoral production. Clearly she needs help.
The league of the infamous sex tapes include Pokello Nare and rapper Stunner, actress and radio personality Tinopona Katsande as well as former Miss Zimbabwe Emily Kachote, who was dethroned after her nude pictures 'leaked'.
Such acts must be censured with the utmost contempt they deserve for they violate the very tenets of hunhu/ubuntu which are the bedrock of our African values and morals.