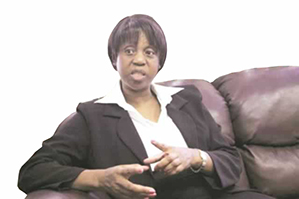 By Dr Tafataona Mahoso
IN media, framing has both denotative and connotative meanings.
The denotative meaning is literal: a frame being the actual borders created around an image or event; a set of borders into which an image or happening is thrown and enclosed in order to set it apart from, in sequence with, or in relation to other images or events.
The connotative meaning of framing is what this instalment is concerned with, referring to framing as the use of linguistic, sequential, diagnostic and evaluative devices or strategies in order to highlight certain interpretations, judgments, undertones or overtones and to imply certain solutions as opposed to many possible others.
For the most part, therefore, framing includes the deliberate use of headlines, titles, or subtitles; the selection, highlighting, promotion and suggestion of certain interpretations, judgments and implied solutions in order to exclude others. Classification, naming, captioning and grounding are all techniques in framing.
Framing hurts the public and public interest when what is included, highlighted or implied by the frame is less critical, less significant, less substantial than what the frame serves to exclude, to downplay, to confuse or to present an event or issue in isolation and out of the most obvious context. If a headline looks contrived in relation to the details in the text, then there is a framing problem.
As one who has taught college courses in public information; media ethics; media and society; and language and culture, I have observed a growing trend in the use of skewed framing and mis-directed questioning by journalists and editors in stories and editorials to do with the public sector and public sector employees.
This trend has been growing at an alarming rate since the outcry about 'mega salaries' which were reported for months and months as really rampant throughout the public sector but in fact turned out to be mainly those concerning Cuthbert Dube and colleagues at Premier Medical Aid Societies and Happison Muchechetere as well as a few other managers at the Zimbabwe Broadcasting Corporation (ZBC).
The value which the public got from exposing the isolated cases was wiped out by the blanket demonisation and scape-goating of all public sector institutions and their employees. This is clear now when one notices that the few exposed officers were neither jailed nor forced to refund the public bodies they allegedly defrauded.
From a public information point of view, editors and reporters hurt the public interest by promoting the impression for many months in a row that there were mega salaries throughout the entire public sector, only to end up with just two cases.
In the fourth week of January 2016, there was wide coverage of shortages of essential medicines at most public hospitals throughout Zimbabwe including Gwanda, Lupane, Bulawayo, Tsholotsho and Harare.
Both the ZBC (January 22 2016) and Zimbabwe Newspapers (January 25 2016) quickly abandoned the national frame to focus on the CEO of Harare Central Hospital, Mrs Peggy Zvavamwe. The Herald, for instance, reframed the shortages of essential drugs as follows: "Hospital chief executive in car scandal: Prioritises new vehicle over drugs; suppliers scramble for payment."
To try to explain the shortage of medicines, the ZBC also blamed nurses allegedly diverting medicines from public hospitals to their private surgeries in addition to the US$88 000 paid for the CEO's contract vehicle.
From a current affairs and public information point of view, coverage of the medicines story raised the following questions which refused to fit the ZBC, Zimpapers framing:
Even if the public were to assume that one CEO in Harare was wrong to buy an expensive vehicle provided for in her contract and in the contracts of all other CEOs in similar posts, how could the US$88 000 spent at Harare Hospital cause shortages of critical medicines in Mutare, Gwanda, Lupane, Tsholotsho and all over Zimbabwe? What really was the cause of similar shortages elsewhere?
While the public is not expected to know it, if the reporters and their editors had done their homework they most probably would have discovered that Treasury approved the capital budget for the CEO's vehicle in 2014 during the bids for the 2015 budget and long before the current acute shortage of medicines. How then could such an approved budget and purchase directly cause the shortages in 2016 at Harare Hospital and elsewhere?
By the fourth week of January 2016, public hospitals would normally be expected to have received their first disbursements from Treasury for 2016 operations and critical drug purchases.
How much was Harare Central Hospital allocated from the 2016 budget? Has the same hospital received its first 2016 tranche? What has that to do with the purchase of a contract vehicle most likely approved in 2014 for 2015?
Before the media crusade against 'mega salaries' in the public sector in 2015, the stated Government policy had been to make conditions of service in the public sector so attractive that Zimbabwe would lure back its professionals, experts and doctors who had fled sanctions and the hyperinflation of 2007-2008. Are we now to read the crusade against 'mega salaries' and 'mega perks' to mean that Government has reversed its former policy and is no longer interested in retaining doctors and other professionals who are here or attracting back those who left in 2007-2008?
Does Zimbabwe now have enough doctors, engineers, researchers and other technical and professional staff? If not, why is the press creating conditions for driving out those who have stayed put and discouraging those who may wish to come back home?
From the point of view of the public interest, how were citizens supposed to reconcile the crusade against 'mega salaries' and 'mega perks' with the top headline story in The Chronicle of the same day as The Herald story on Harare Central Hospital?
The Chronicle headline was:
'Doctor Crisis at Mpilo (Hospital); 15 available out of 60 required; hospital sounds closure alarm; problem not unique (to Mpilo), says Permanent Secretary."
In the context of the Government's prior policy to retain professionals already in position and to use conditions of service to attract back those who left the country, a situation where only 15 doctors are in position instead of 60 requires a different frame from the 'mega salaries' and 'mega perks' frame. Such a different frame raises an entirely different set of questions:
Why do allegedly excessive 'mega salaries' and 'mega perks' appear to be driving away professionals from our public sector?
If 15 out of the required 60 doctors at Mpilo is a common ratio throughout Zimbabwe, why is the state failing to pay salaries and bonuses on time?
What would happen if all 60 doctors needed were in position and if all posts in the entire public sector were filled?
The not-so-unique situation at Mpilo Hospital puts into context President Robert Mugabe's insistence that Treasury should honour the Government's pledge to pay bonuses to public sector employees.
If 15 doctors in position out of the needed 60 do not present a unique situation in the public health sector, the positive effect of paying salaries and bonuses on time as well as the effect of honouring other contractual obligations would be to make sure we do not lose even the remaining 15 doctors out of 60 needed. Therefore the question arises, why is the President's pledge to pay bonuses not being fulfilled as a matter of urgency?
It also follows that creating through the press an apparent conflict between the retention of hospital staff and the provision of service to patients is mischievous and contrary to the public interest. The patients would have no reason to flock to hospitals if there were no doctors and nurses to attend to them.
Even pharmacies full of drugs would serve no purpose without the experienced medical personnel to prescribe and dispense the medicines. Why is the press creating an 'either-or' frame which is not true in real life?
The press is telling the public that Zvavamwe is under investigation for purchasing an executive motor vehicle during a national drug shortage: Are the authorities investigating her the same authorities who gave her that contract, the same authorities who approved the capital budget for purchasing motor vehicles for senior management and the same authorities who are supposed to provide budget support for the purchasing of medicines?
Exactly what purpose would the investigation serve? And how would the investigation of Zvavamwe end the critical shortage of the same medicines in Mutare, Chipinge, Gwanda, Bulawayo and Mt Darwin?