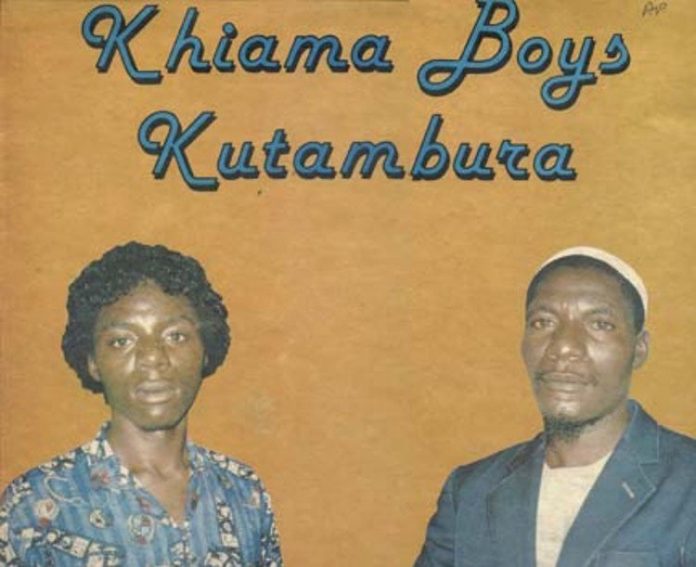 By Fidelis Manyange
FOR some artistes, parting ways has proved beneficial as it has given them opportunities to fully spread their wings and scale the proverbial dizzy heights.
Others who have 'split' have been unfortunate in their efforts to carve out niches for themselves in the music industry.
They have gone on to sink into oblivion.
The Wailers, a Jamaican-based band which was fronted by Robert Nester Marley, popularly known as 'Bob Marley', had two other band members, Peter and Neville Livingston (Bunny Wailer).
The Wailers were formed in 1963 and split in 1976.
The split gave birth to two reggae greats in the name of Peter Tosh and Bunny Wailers.
The cause of the split was a white producer, Chris Blackwell, who wanted Marley to be aligned to the white community.
Blackwell wanted the Wailers to play in 'freak' white clubs.
Wailer and Tosh did not like that as doing so was violating their Rastafarian faith to the extent that Wailer called him 'Chris White-worst' as he was responsible for the bad relationship between the band members.
Little did they know that it was a blessing in disguise as they all became greats in their own rights.
The three enjoyed considerable success as reggae music continued to gain popularity during the 1970s and 1980s.
The Shona adages: "Kuipa kwechimwe kunaka kwechimwe" or "Kukava datya kuriyambutsa," describe correctly the case of Nicholas 'Madzibaba' Zakaria who left his brother Zakaria Zakaria and Alick Macheso in the cold when he was employed by a local truck company as a truck driver in 1997.
It is alleged Madzibaba, on leaving the band, locked up the instruments and left the band members unemployed.
This writer met Macheso during these desperate times at Munyarari Night Club in Budiriro at a Jonah Moyo show in 1997.
I vividly remember Macheso trying and failing to get an audience with the 'Solo naMutsai' hitmaker who appeared too busy to entertain him.
Macheso, I recall, was donning what had become his trademark, a black leather jacket, yellow shirt, tan trousers and brown Gatsby shoes.
Macheso, through the help of friends like General Luke and Shepherd Chinyani, formed Orchestra Mberikwazvo Band and recorded his debut album Magariro.
Together with Zakaria Zakaria, they hit the right chord from the start as the album became an instant hit.
Such was the talent in Macheso that he was crowned the 'King of sungura' by his loyal fans.
Macheso went on to overshadow his mentor Nicholas Zakaria.
Such was his success that his album Simbaradzo sold a record 300 000 copies.
Sadly, rhythm guitarists Zaka Zaka and Innocent Mujintu, who made their names in Macheso's outfit, have largely been forgotten after they left Orchestra Mberikwazvo.
Many sungura fans remember the Sungura Boys outfit which groomed the likes of Simon Chimbetu, Ephraim Joe and John Chibadura.
Their split was a blessing in disguise to the genre as it gave birth to Marxist Brothers and Tembo Brothers.
Ketai Muchawaya, Knowledge Kunenyati and Marko Sibanda were all great musicians who emerged when Kassongo Band split.
Kunenyati formed his Muzokomba Movers while Sibanda and Muchawaya fronted the Insiza Brothers and Simba Brothers respectively.
The duo of Maungwe Brothers, Leonard Zhakata and Thomas Makion, split after their hit 'Tungidza Gwenya' and the two would in their individual capacities, produce hits such as 'Mugove' and 'Makorokoto'.
Their fans did not lose anything, but gained from the split.
The disintegration of the Muddy Face, which consisted of Cephas Mashakada, Paul Mpofu and Job Mashanda, also led to the rise of great artistes.
Songs such as 'Murambinda', 'Amai Mandigona' and 'Samson' are a result of the split.
It gave the artistes opportunities to discover themselves.
While some artistes have flourished on their own, others have found the going tough.
Such is the case with Rangarirai Sagombeto and Kelvin Chikoore of the famous group R&K Africa Sounds.
They made hits such as 'Tina' and 'Christmas Paruzevha' which were many people's favourites, both on radio and television.
The split caused by differences over earnings resulted in both artistes being forgotten.
They tried to come back several times, but failed dismally and are alleged to be now doing piece-jobs to earn a living.
Africa Revenge was also another talented duo that caused waves in the music industry, especially after their hit 'Wanga'.
However, Willis Wataffi and Mehluli 'Taz' Moyo parted ways and that was the 'demise' of their promising careers.
Daiton Somanje died without reconciling with his brother Josphat.
Although they individually produced good albums, they never really got to the levels they attained as a combined force.
The talented brothers complemented each other and when they went their separate ways, Pengaudzoke sank into oblivion.
Josphat is now repairing electrical gadgets in Marondera while Daiton's son, Faheem, is working towards reviving the Pengaudzoke legacy.
Such are the mixed fortunes in the arts industry.
Splits have resulted in the rise and demise of numerous artistes.