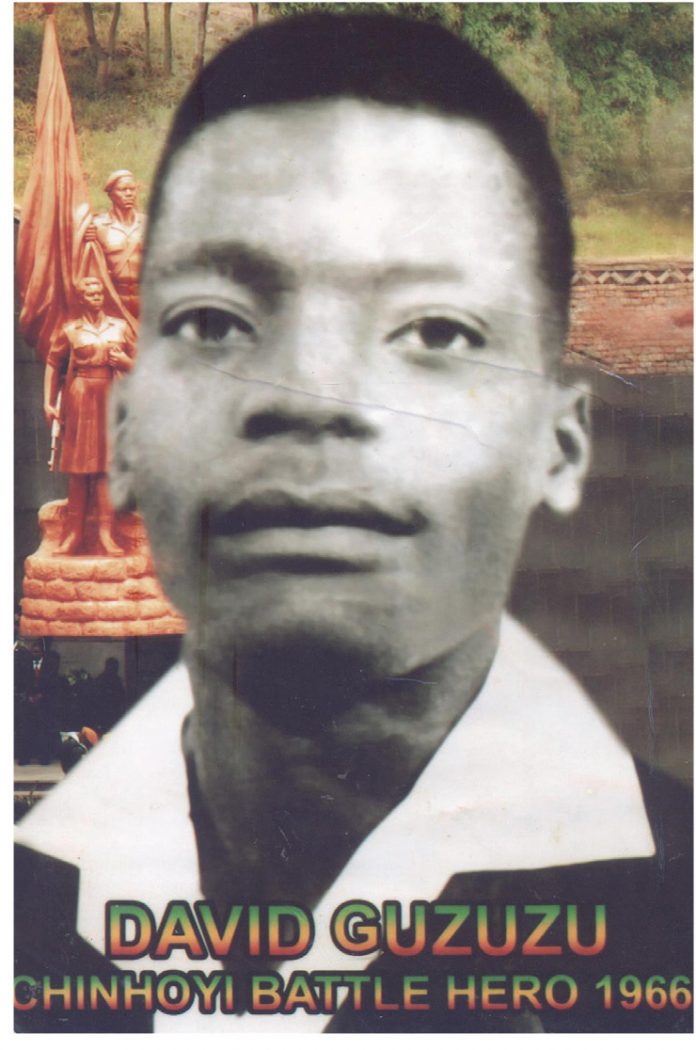 I SPENT part of this year's Heroes' Day holiday attending to a family wedding and the other part before a social media inquiry court.
This was a departure from tradition; away from kurova guva ceremonies.
I normally spend the holiday in Unyetu, in the village with my family.
August has arguably become Zimbabwe's most activity-laden month.
Weddings peak this month and so do kurova guva ceremonies. Churches have also found it an attractive month for annual conventions.
Traditionally, mapira and rain-asking ceremonies also featured prominently during this month.
This included annual pilgrimages to collect rain from Mwari at Matonjeni.
So, with Heroes' weekend falling in the same month, I found myself having to juggle the activities and in the end the traditional trip to Unyetu was sacrificed.
The small inquisition on social media arose from a misreading of a piece on 'Unyetu's election autumn' published here a few weeks ago.
A couple of Unyetu autochthons were livid that I had embarrassed the community with my reference to Unyetu Primary School's filthy maggot-infested toilets of the early 1970s.
Not that they have interest in defending Ian Smith's ruinous repressive rule of then.
Rather they have no clue of where to locate that narrative in our struggle history.
Sadly they represent our future and one feels for them; victims of post-independence curriculum omissions.
I also went through similar darkness as I also inadvertently added to the statistic of Zimbabwe's literacy leadership.
In the early 1980s, soon after independence, the village had struggled to integrate two of its sons, Silas and Munaro, who had joined ZANLA in 1978.
The war had arrived in Unyetu in 1977 and two years later, it had abruptly ended but left in its trail gory stories still sensitive to this day.
Silas had been a home-defender when the war came.
Poverty had denied him opportunity to go for secondary education.
At Unyetu he had been a keen athlete and soccer player.
We only briefly saw him from the Assembly Point before he joined the Zimbabwe Republic Police (ZRP) and became a visitor to the village.
Munaro had also become a home-defender in spite of an equally promising athletics and soccer career.
In the pre-war years, he had become also a gwenyambira of note.
He was demobilised, got married and settled in the village that struggled with his 'mugandanga' tag.
He became socially withdrawn and stuck to his mbira.
One day, during August in 1982, as I was revising for my 'O'-Level History examinations, Munaro joined me on a kopje shared by our homesteads.
The look on my face betrayed my fears and suspicions, but he gently calmed my nerves and extending a rare smile, he asked me what I was reading.
At school Munaro had not been gifted and in any case had not gone past Grade Seven but I still felt he deserved a dignified answer.
So in very simple terms I explained about Bismarck, Germany and the First World War to which he listened patiently.
When I was done he asked me about the First Chimurenga and the Chinhoyi Battle.
I was blank and it was his turn to school me on the topics.
He sounded quite knowledgeable about topics he must have picked from the ZANLA curriculum.
One name stuck from his account of the Chinhoyi Seven — David Guzuzu.
Many years later I got confirmation that indeed David Guzuzu had been one of the Chinhoyi Seven.
Today David Guzuzu is a National Hero.
Munaro is also my war time hero whose memory will remain etched on that shared kopje between our homesteads; recalling a lifetime history lesson.
It is a gentle lesson that we should also share with the pre-new curriculum generation perhaps with the exception of those who had the privilege to follow the ZANLA curriculum.
Hopefully, Heroes' Day in the village can also become a day to celebrate the heroism of Silas and Munaro.
It should be a day to reflect on the pain of a war meant to dislodge inhuman and degrading treatment as the one I endured in the Unyetu toilets of the 1970s.
There are generations requiring Munaro teachings on the place of Chikomba resisters in the struggle for emancipation;
Very few recall that the Njanja people refused to accept the supremacy of the British South Africa Company (BSAC) flag that was hoisted at Fort Charter (Chivhu) in 1890.
In 1895 they had sjamboked and shot at a party of BSAC tax collectors.
The shooting of these Native Department tax collectors is now generally accepted as the incident that ignited the First Chimurenga.
The First Chimurenga in Chikomba is best remembered around four individuals; Bhonda, Sango, Maromo and Mutekedza.
Bhonda, a Mwari priest, had arrived in Chikomba around the time that the uprising broke out in the district.
He gave spiritual education on the war and instructions from Mwari.
Sango was a son of Gwangwava of the Musarurwa line of the Rozvi.
He was in charge of a Rozvi village at Chigara.
Chigara was already an important Mwari shrine in Chikomba. Bhonda was hosted by Sango and operated from these hills.
He ended up commanding the famous Chigara stand against white occupation.
Mutekedza was chief of the vaHera people.
Bhonda managed to influence and incite Mutekedza to rise against the settlers.
This was made possible partly through the influence of a spiritualist, Mutangadura (son of Mutekedza).
The Hera people, like most Africans of this time, also had serious grievances against settler rule and were also inspired by the Mashayamombe resistance.
Mutekedza was eventually captured at Makoshori, bringing to an end a gallant resistance.
Maromo was chief of the Maromo people, cousins of Mashayamombe people.
They were chiefly inspired by the gallant fight put up by the Mashayamombes.
When the Maromo resistance was eventually brought down, their chief escaped to Mashayamombe.
Hokonya, who had refused to join the uprising, became Chief Maromo, as reward for selling out.
And fearing that eventually a revolutionary Maromo would return to the throne in future, the chieftainship was abolished by the settler regime in 1951.
All above are neighbouring stories of heroism and gallantry that should dominate heroes' day conversations in Unyetu and Chikomba.