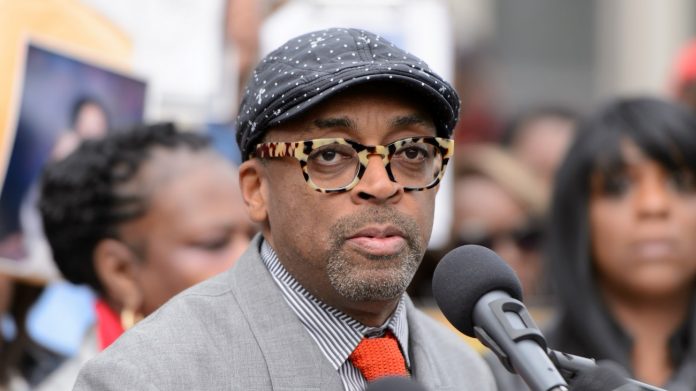 IN an interview on Thursday last week, controversial rapper, Kanye West, who is 'close' friends with President Donald Trump, revealed that he believes slavery was a choice.
Kanye told his interviewer: "When you hear about slavery for 400 years…for 400 years? That sounds like a choice."
Kanye's shocking and outrageous statements came a week after he shared images of himself wearing one of Trump's signature 'Make America Great Again' hats. 
Many celebrities of colour are voicing their outrage after Kanye said he felt that 400 years of slavery "…sound(ed) like a choice."
In an interview with Good Morning Britain, Will.i.am explained that the comment made him think of his own family, which includes direct ancestors who were enslaved.
Film-maker Ava DuVernay, who is behind films including Selma and Disney's Time called his statements 'ignorant'.
The Emmy winner also took particular exception to Kanye's use of a lynching metaphor, in reference to the backlash he was facing.
Film and television director Spike Lee also took to his instagram page, posting a photo of himself with Kanye along with a caption that read in part: "My Brother, OUR Ancestors Did Not Choose To Be Stolen From Mother Africa. OUR Ancestors Did Not Choose To Be Ripped Of Our Religion, Language, Culture."
Black twitter also showcased its anger over Kanye's comments with #IfSlaveryWasAChoice.
The import of this outrage is that Kanye is operating in an era when an openly racist and xenophobic US Government has deliberately brought an ugly past to the forefront, when white nationalism is on the rise and xenophobia considered debate-worthy again.
Kanye might be buddies with President Trump but he forgets that his voice is loud and is hurting millions of people of colour who are fighting for their democratic and human rights on a daily basis in America.
When Kanye, a black man, supports a racist president and denigrates the collective black experience, it is not a simple matter of disagreement. It damages the cause immeasurably.
The one question most sane people ask is: Why is Kanye hanging out with Trump?
Kanye, much like a spoilt child, is acting out because he believes that by being chummy with Trump he is hitting back at former President Barak Obama.
Obama called Kanye a 'jackass' due to his bad manners.
One has to realise that this was unusually harsh language for President Obama, who never referred to his political adversaries in this way and plausibly leading Kanye to develop a bit of a grudge against the president.
Zimbabwe has its own Kanye West in the mould of Nelson Chamisa, a man who recently said that he would expel all the Chinese investors if he came into power.
The reason: "…they are busy asset-stripping the resources of the country."
Chamisa, much like Kanye and President Trump, make such statements without realising the consequences.
In the case of Chamisa, his attempts to use the Chinese as scapegoats is nothing new.
For years, the opposition in Zimbabwe viewed China as the stumbling block to its attempts to seize power from ZANU PF through any means necessary.
For a long time, the opposition was on a defamation campaign which labelled all things Chinese cheap and bad.
Chamisa seems to believe that Zimbabwe's salvation, when it comes to economic development, lies with the US.
In fact, some months back, Chamisa stated that President Trump promised him US$15 billion as part of a resuscitation package. The US Embassy in Zimbabwe was to later deny any knowledge of such a promise.
These days, the excitable Chamisa claims some unnamed well-wishers will provide the US$15 billion.
Interestingly, every American politician and talking head is concerned by the huge amounts of debt that the US owes Chinese lenders. The Chinese own US$1,168 trillion of the US debt, followed by Japan at US$1,07 trillion as of January 2018.
Japan and China own about 5,3 percent and 4,8 percent of the US debt, respectively. 
Japanese-owned debt does not receive nearly as much negative attention as Chinese-owned debt, ostensibly because Japan is seen as a friendlier nation and the Japanese economy hasn't been growing at a seven percent clip year after year.
In February, Bloomberg reported that China was looking to cut back on the amount of US debt it buys, citing unidentified sources.
The report, which rattled markets, was denied by Chinese authorities. Investors worried that if China purchases fewer Treasuries, the US Government would have to find alternative buyers.
This would see it having to increase the rate of interest it pays.
A few weeks ago, President Trump sought to rock the boat with China.
His tactic of attacking in a bid to bring the competition to the negotiating table seemed to backfire as China retaliated in kind — and as China sneezed, America caught a cold.
Last week, Trump had to send a delegation to China to talk over matters as economists warned that the US would not emerge the winner in a trade war with China.
Over two days of trade meetings in China that ended on Friday, May 4, Chinese officials stood firm against demands from some of Trump's top economic advisers and laid out strict requests of their own.
The result was that the US delegation headed home having made little progress on intractable issues — an outcome that may play right into China's interests.
In a four-paragraph statement released by the White House, the administration said there was consensus that the US-China relationship needs 'immediate attention', but it made no mention of the way forward except to say that the delegation was returning home "…to brief the president and seek his decision on next steps."
China's foreign currency reserves now stand at more than US$3 trillion. In contrast, the US has foreign exchange reserves that hover at around
US$120 billion. 
If I were Chamisa, I would not be so quick to stir trouble with China.