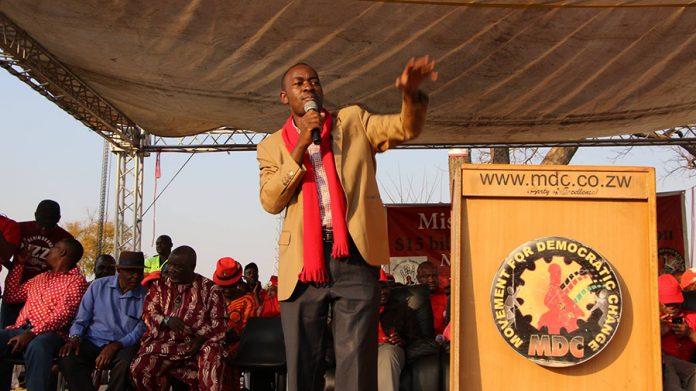 EDITOR — ALLOW me to openly address MDC Alliance leader Nelson Chamisa through your esteemed paper.
Dear Wamba
I AM sure you are aware that the nation is currently battling the cholera outbreak which has so far claimed more than 30 lives and affected thousands.
But there are some questions that I would want you, Wamba Dhiya Wamba, to answer to everyone's satisfaction.
During the run up to the 2018 elections, you promised your supporters at Mkoba Stadium in Gweru that you had already won the elections.
Wakati: "Ndinozvidira jecha." And soon after that threat, or should we say promise, you shepherded your supporters into the streets to protest the outcome of that poll, a move which claimed six lives, but it seemed you were not moved.
Was this the 'kudira jecha' you meant?
And not so long after, there were reports of cholera, which spread at an alarming rate, and it seems the epicentre was, surprisingly, from MDC strongholds whose councils you run.
Would it be far-fetched to say this is the 'kudira jecha sadza renyu' which you alluded to?
The last time Zimbabwe was ravaged by a cholera outbreak was in 2008, again an election year, which your boss, the late Morgan Tsvangirai, claimed was stolen from him.
Was it not his way of 'kudira jecha', an antic meant to discredit the winning candidate?
How come you do not hold your councillors responsible for splurging on luxury vehicles ahead of service delivery?
When raw effluent flows continuously in the high density areas, how come you have never raised a finger?
The same things that you accuse the ZANU PF Government of doing go unchecked when they are done by your people, so can we really say you are the man of the people that you claim to be?
Your newly appointed Harare Mayor, who hails from Glen View, has been ominously quiet during this pandemic, yet it is his backyard which is reeling from this pandemic — is this not a pointer to a bigger story?
Yours truly,
Baba Thandeka.