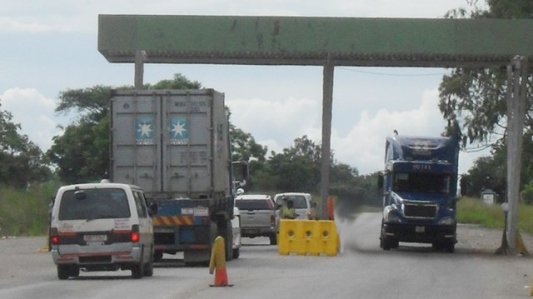 EDITOR – ON Monday I travelled to and from Harare to Beitbridge by road.
What I experienced was nothing short of a nightmare.
My primary mode of transport when I was going to Beitbridge was by bus.
I was sitting close to the front such that I had a perfect view of the road, almost as good as the driver himself.
My heart would skip every time the bus would start overtaking either a haulage truck or another bus.
The space the bus would leave from nudging the other vehicle must have been 30cm, and the accuracy with which bus drivers and haulage truck drivers exercise is the only reason why there isn't a collision each time a heavy vehicle overtakes the other.
On the return trip I was driving a small passenger car.
I nearly mistook the potholes from Beitbridge to Masvingo for boreholes as they have deepened following the rains.
Masvingo Road is so narrow and one wonders why no efforts are being made to widen the highway which lies at the heart of the SADC region and offers the gateway to Southern Africa.
If I may ask, is ZINARA not getting the most revenue from the four tollgates from Harare to Beitbridge which is mostly frequented by heavy vehicles whose toll fees are US$5 per vehicle.
If the answer is yes, then from a business perspective why not adequately service that route by widening the road shoulders and patching up the potholes along the busiest highway in the country.
ZINARA, please give motorists value for their money. It is sad that ZINARA was also implicated in the unfolding 'Salarygate' scandal yet service delivery has hit rock bottom.
Disgruntled Motorist
Harare