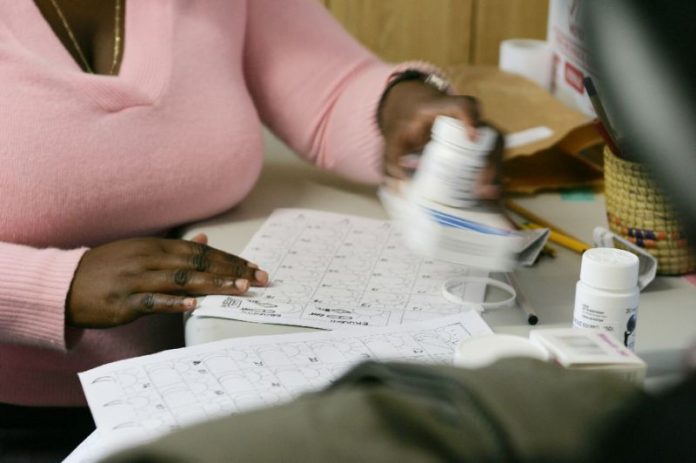 By Catherine Murombedzi
WHEN medication stock level in the perpetual inventory system is reduced to the pre-set minimum level in the pharmaceutical industry, the computer system can automatically detect and order enough medication to reach the maximum level.
This is detected through the pharmaceutical technician inventory system.
This is the ideal way the pharmaceutical industry orders should function at provincial and district hospitals.
Optimum medication stock level should be maintained.
There are three different levels which a country can reach.
The Zimbabwe National Pharmacy's (NatPharm) Ropafadzai Hove, director Pharmacy Services gave an insight into the medical stock levels to be maintained under normal circumstances.She was speaking to a forum of people living with HIV (MIPA) in Gweru.
Hove said the minimum drug stock level stands at eight months.
She said anything below that level was a cause for concern.
She pointed out that drugs had expiry dates and must be dispensed and used on time, adding that under no circumstances should expired medication be given out.
"The minimum drug stock level for Zimbabwe is eight months, with the comfort level being 13 months. If above 13 months, there is no risk of expiry and drug stock-outs," said Hove.
For people on lifelong medication like anti-retroviral therapy (ART) who are not ill, visiting hospitals or clinics should just be to collect medication. 
Ideally, they do not need to see a nurse or doctor for their purpose of visit is to get a resupply.
One can even send a third party with the relevant cards to get the resupply.
In rural areas, an innovative method known as community anti-retroviral groups (CARGs) have been formed.
The group is made up of 10 people from the same area.
They give their cards to an emissary who travels to get the refills.
CARGs save money, time, share information and act as support groups.
Individuals and CARGs should be given three months medication to use at home. CARGs decongest hospitals and support adherence by their members.
However, there have been times clients have had a month's supply given out.
Hove explained why it was like that.
"When medicine has April 30 as an expiry date, it should be dispensed before that date.
No expired medication should be dispensed to clients, that is Government policy," she said.
A MIPA forum member, Olive Mutabeni, pointed out that usually, people intending to get restocks are limited to a month's stock or even less.
"If stocks are strained, a client does not get expected supplies, for example for three months. The centre uses stock levels to decide how much to give so as to meet all clients' needs. So it varies by stocks, levels then determine how much each centre dispenses," Hove said.
Mutabeni said long distances were a hindrance to accessing medication, resulting in clients defaulting.
"Long distances covered result in people sleeping at hospitals, on verandas, since some travel more than 10km. Those able to get buses bemoan the expense and would be happy to get three months' supply. However, this is not the case on the ground," she said.
Meanwhile, health authorities said efforts were being made to ensure that tuberculosis medication (TB) first line anti-drugs which were in short supply would be readily available.
Officials said bottlenecks from the supplier were causing the shortages.
"GDF the main manufacturer was able to give us 12 months' supply.  
Redistribution from stocked centres is now taking place. 
We appreciate messages from WhatsApp groups notifying of clients not able to access medication. When this happens, we get in touch with clients and reach out. This alert note is everyone's responsibility.
"However, there are repeat alerts due to messages not dated, then there is deliberate false alerts so the balancing act becomes a challenge," said Hove.
Meanwhile, during the weekend, NatPharm held a conference in Victoria Falls where they agreed to hike prices reflecting US dollar-value of their medicines.
NatPharm also agreed members could sell medication in bond notes reflecting the US$-value at the daily prevailing exchange rate on the black market until they got forex allocations from the central bank.