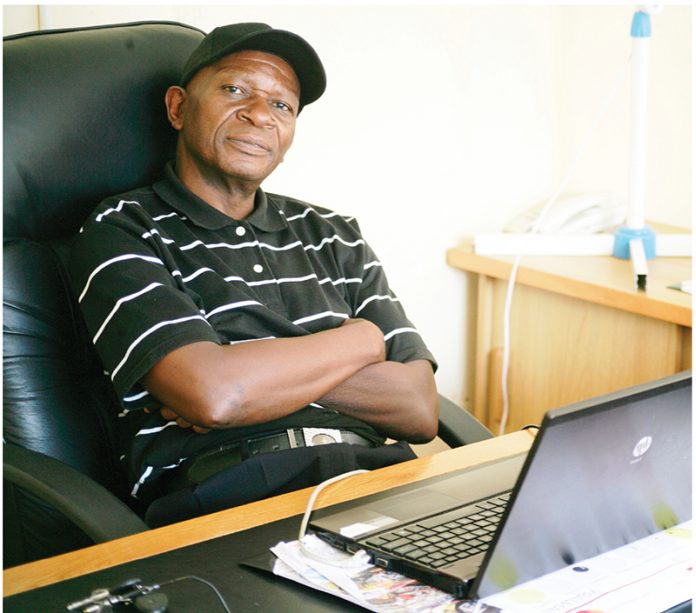 By Cde Canaan Nyika Mugadzaweta aka Cde Brooks Chinembiri
AT around 9pm, we passed the turn-off to Peterhouse Boys School, an all-white boys boarding school, just outside the then Marandellas, now Marondera.
As a student at Bernard Mizeki College, also an all-boys school, for blacks, just outside Marondera, we used to compete in sports with Peterhouse boys.
I hated Peterhouse.
It was an embodiment of white supremacy.
Out of an enrolment of about 400 students at that time, there were less than 10 black students.
I wondered how they interacted.
During a frank discussion with one of the black students, he confessed he had on numerous occasions requested his parents to transfer him to Bernard Mizeki, but they had refused.
He was unhappy because the few blacks who were there suffered racial prejudice.
Each time he made a complaint to the principal for being segregated and racially abused, instead of punishment being meted out to the culprits, he would endure hours of 'counselling' from the white authorities.
Still, the abuse continued unabated.
So, as we passed Peterhouse Boys School heading towards Macheke, I chuckled to myself — murderous thoughts crisscrossing my mind.
I knew nothing about guerilla regimentation.
I thought it was a free for all after training and I gave myself Peterhouse as a possible target to be dealt with after military training.
We passed Macheke in silence.
Perhaps everyone was trying hard to absorb the situation we had wittingly thrown ourselves into.
One worries about consequences if there are alternatives, not if there are none.
In our case nobody really worried about the consequences.
The dye had been cast.
Metaphorically we had condemned ourselves to death.
We no longer cared.
In fact, we preferred it that way.
It was better to die fighting than to be subjected to endless humiliation and traumatic mind torture.
Such was our mindset as we inched towards Rusape in fear-provoking silence.
In such circumstances, the mind never stops working, it never gets exhausted.
Sleep becomes an expensive luxury one can do without.
At around midnight, Cde Nyagumbo dropped us somewhere just after Rusape along the road to Nyanga.
We spent the whole day hiding in a makeshift house constructed in the middle of a maize field.
We could hear the sound of buses and small vehicles and concluded that we were not far from the highway.
For breakfast, we had pumpkins and sweet potatoes.
To kill time we talked endlessly about the war.
We had read in the newspapers about the 'abduction' of school children from St Albert's Mission in Mt Darwin as well as the exploits of Cde Kid Marongorongo and how he was finally killed.
We were already prepared for that.
In the late afternoon, we boarded a bus and were dropped off at Troutbeck Inn in the then Inyanga (Nyanga).
We were told a tractor would be waiting to take us to Nyafaru Farm.
We had been given a password to identify the driver of the tractor so that we would not fall into enemy hands.
An old man approached us as we disembarked from the bus.
He greeted us and sarcastically told us that nowadays the sun rose from the west and set in the east.
Our group leader politely disagreed and told him that nothing had changed and that the sun always rose from the east and set in the west.
He immediately instructed us to board a tractor that was neatly camouflaged in some trees a few metres from where we had disembarked.
We were then taken to Nyafaru Farm situated right in the centre of the disputed Tangwena lands in the Gaerezi area near the Mozambican boarder.
On arrival, the late Chief Tangwena and the late Moven Mahachi, a former Cabinet Minister in independent Zimbabwe, received us.
To our surprise, we found other 20 or so young men at Nyafaru Farm anxiously waiting to cross into Mozambique.
The following morning, Chief Tangwena addressed the would-be freedom fighters.
He told us Nyafaru Farm was a semi-liberated zone, and as such, there was nothing much to worry about.
He also narrated the history of his clan and how white people had forcefully occupied their land in the Gaerezi area leaving them homeless.
He said it was up to us, the new recruits, to undergo military training and come back home armed to confront the whiteman using the only language he understood – the barrel of the gun.
He said since we now knew where he and his clan were hiding, we could no longer go back to Salisbury.
We would sell him out and his entire clan in the event of being arrested.
We were now in a war situation and selling out was an offence punishable by death.
His speech was emotional, touching and above all inspirational.
In typical African custom, Chief Tangwena slaughtered a beast as a farewell gesture for the new liberation war recruits.
Some of the meat was boiled, but the larger portion was roasted.
It would save us from hunger in days to come.
In the afternoon, a football match was arranged which pitted Nyafaru Farm residents against 'Team Magandanga'.
Ours was a polished side.
I used to play for Old Highfield Juniors, Stan Sandaka played for Ruzororo Youth Club while George Toshaki and others were all products of various youth football clubs based in Highfield.
It was a pleasure for residents of Nyafaru to watch such exciting football from 'Team Magandanga'.
The following day we began our journey to 'hell', into Mozambique.
We had heard stories about ambushes laid by Rhodesian soldiers on recruits.
Many were killed in these ambushes.
As we moved in a single file towards the border, a distance of about 30km every one of us felt vulnerable.
What if the helicopters suddenly appeared, was a question that lingered in everyone's mind.
At first we moved in terrain with tall grass that provided adequate cover and we wished it would remain like that till we crossed the border.
After about 10km, the grass became shorter.
The landscape became more and more inhospitable.
We moved among small hillocks sparsely forested, here and there large areas would be covered by musasa trees.
We felt exposed.
This was an unwelcome terrain that would surely condemn us to death in the event of an air attack.
As a safety precaution, we were forced to lie low till sunset and we eventually crossed the border at around 6pm.
By 10pm we had arrived at a Front for the Liberation of Mozambique (FRELIMO) outpost.
During that time, Mozambique was not yet independent, it was still in a transition period following the defeat of the Portuguese.
The menacing welcome we were subjected to was expected.
With guns pointing at us, we were subjected to gruesome searches.
We understood such precautions.
Such actions were extremely necessary to deter any kind of infiltration.
Books and magazines were confiscated.
Those with magazines or books containing pictures of white people carrying guns were immediately quarantined and ordered to explain circumstances leading to possession of such magazines.
This did not surprise us.
The level of education of black people in Mozambique and those in Rhodesia at that time was very different.
There was nothing amiss in the conduct of these battle-hardened fighters, some of whom had never received any form of schooling.
A picture of a whiteman carrying a gun would definitely be offensive.
Possession of such kind of literature was somewhat regarded as very unusual in wartime Mozambique.