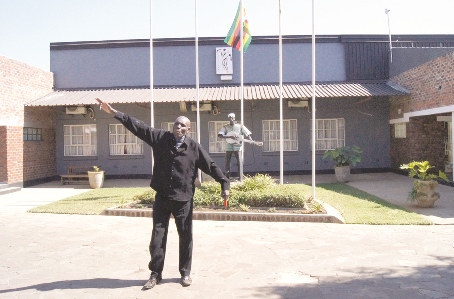 PREPARATIONS for the annual Pakare Paye Solo Festival, slated for September 27 in Norton are at an advanced stage, organisers have said.
During the festival, artistes deliver performances without their other band members.
The festival, a brainchild of superstar Oliver 'Tuku'Mtukudzi, who is also the artistic director, will see a number of local artistes delivering solo performances.
Running under the theme 'Ndega Zvangu', this year's festival will also celebrate Tuku's birthday and the 10th anniversary of Pakare Paye Arts Centre.
Mtukudzi, widely regarded as the 'granddad' of Zimbabwean music was born on September 22 1952 in Highfield while Pakare Paye Arts Centre was established in 2003.
Chief digital story teller, Fungai Tichawangana, from Exist Digital, an online marketing company promoting the festival said the event was a platform created by Mtukudzi to expose, promote and build artistes' confidence.
"The Solo Festival is Tuku's brainchild after the realisation that there was dire need to develop individual artistes, across the genres of art, in terms of personal confidence-building at performance level," Tichawangana said.
"The festival offers a platform for artistes to develop the necessary confidence to be just as powerful as they are when performing collectively as a band."
Although the list of local artistes to perform is not yet out, this year's edition will be graced by three international artiste.
One of Southern Africa's leading performers, Luis Pereira from Mozambique and better known by his stage name 'Stewart Sukuma' will be the guest of honour.
The solo festival commenced in 2007 with performances by the likes of Bob Nyabinde, Steve Makoni and Victor Kunonga among others.
Young musicians nurtured at Pakare Paye that include Poda Muriwa and Munya Mataruse who are now fully-fledged musicians have also played at the festival before.
Artistes exhibit their talents in various categories that include dance, vocals, comedy, poetry and instrument playing among others.
During the festival, artistes get to show the skills that have made them leaders of their outfits.
Some of the artistes that have featured in past editions include, sungura maestro Alick Macheso, Victor Kunonga , Kapfupi – Freddy Majalima, Winky D, Charles Chipanga, Chirikure Chirikure and Sulumani Chimbetu.