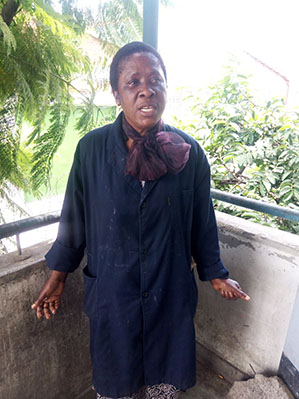 The story of Manyowa Goredema alias Cde Muchatama Tasvika
THE assassination of the late ZANU Chairman Cde Herbert Chitepo on March 18 1975 saw my anger against Rhodesians rising but I could not go to Zambia to join the liberation struggle because of increased activity at the borders by the enemy.
The Zambezi escarpment also posed a challenge because many perished at the hands of the enemy while trying to cross.
On the other hand, Mozambique's independence from their Portuguese colonial masters on June 5 1975 became an advantage to us because that country's late President Samora Machel opened borders for the Zimbabwe African National Liberation Army (ZANLA) cadres to receive military training in Mozambique to fight the Rhodesians.
But still the risk persisted.
During this time, the war was not yet at its peak hence I received blessings from my mother to leave for Mozambique and join the liberation struggle which was not far away from Nyamande, my home village in Honde Valley.
I received military training at Tembwe, popularly known as 'Chikoro Chehondo'.
Upon completion of my military training, I went for another round of training, specialising in typing.
The typing training was conducted by Cde Sarudzai Churucheminzwa before I was deployed to the Party headquarters in Maputo.
I worked in the publicity office.
Towards the end of 1977, I escaped death by a whisker.
I vividly remember the horror of that day, it still haunts me to date.
A Cde Tafirenyika, who was a security cadre responsible for opening parcels invited me and a lady we called Cde Yvonne to his office which was on the second floor the morning of that fateful day.
We delayed since we knew security cadres gave us 'trouble' with new routines and as such, we promised to see him after lunch.
Just before lunch, Cde Tafirenyika came to our office and told us he had just received some more parcels and he would meet us when he was done opening them.
Cde Tafirenyika emphasised the importance of the meeting, hence we hastily ate our lunch.
Since we were at the Party headquarters in the Mozambican capital, we had never experienced an attack.
We had heard of attacks at our refugee camps in Nyadzonia, Chimoio, Tembwe and at the warfront because that was part of our job, recording those attacks and other details that included the number of deaths and injured.
It was a scary job, not for the faint-hearted.
It never crossed our minds that the enemy might attack us at the Party headquarters in Maputo.
A junior cadre was sent to our office to call us and we abruptly left for the security office to hear what Cde Tafirenyika wanted from us.
Our office was on the ground floor and when we got to Cde Tafirenyika, we realised that we had not locked our office and at once returned downstairs, it was totally unacceptable for security reasons.
The journey back to lock our office was the reason we survived a gruesome attack that happened just after we turned back to lock our office.
Soon after locking the door, we headed for Cde Tafirenyika's office and as we got to the stairs, we heard an explosion.
Instinctively I jumped for safety and rolled for a few metres before I came to my senses.
I kept still for a moment; I was in shock.
I could not believe what had happened.
For a moment I thought I was dreaming.
I only came to my senses when FRELIMO soldiers surrounded the whole area.
Everyone was in shock and could not believe the enemy had inflicted damage on us at the headquarters.
We were informed Cde Tafirenyika had perished.
The explosion had happened in his office.
It was my first time to witness such an attack.
Cde Tafirenyika was blown to pieces by a parcel bomb.
We were told the parcel bomb was addressed to the late Cde Edgar Tekere.
Even though it was only Cde Tafirenyika who died, it was a traumatic experience; we could have been in his office when the bomb went off.
That incident still haunts me today, especially when I see such scenes in movies.
It is unfortunate there are some among us who do not appreciate our hard-won independence.
Compiled by Emergencey
Mwale-Kamtande