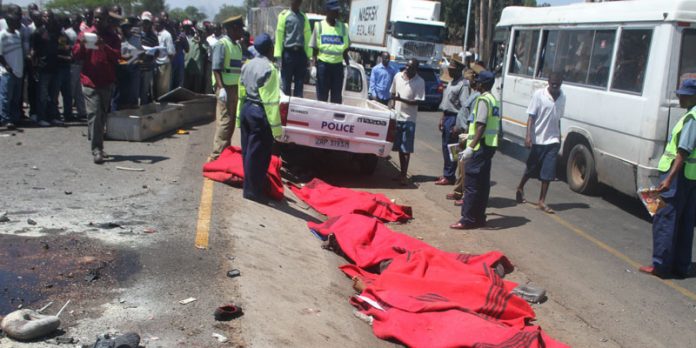 THE Insurance Council of Zimbabwe (ICZ) — a representative body of the short-term insurance industry – is set to be grilled by the Parliamentary Portfolio Committee on Transport and Infrastructure Development over confusion pertaining to payments of insurance cover after an accident.
This follows complaints by public service vehicle (PSV) passengers who claimed they are left to foot their own hospital bills while families of the deceased battle to raise funds to bury their relatives after an accident.
In an interview recently, Parliamentary Portfolio Committee on Transport and Infrastructure Development chairperson Honourable Dexter Nduna said they are concerned by the way payouts to victims of road accidents are being handled.
"There is an appetite by insurers not to educate the public on how they can benefit from insurance cover in the event of an accident. It seems insurers want to keep as much money as they can for themselves instead of compensating accident victims, said Nduna.
"They (ICZ) are on our itinerary in the Fifth Session of the Eighth Parliament; we want to know why they are not educating the people on compensation. On the King Lion bus accident, ICZ got in and paid the victims because of growing calls for them to play ball.
"I am quite sure they were aware of their impending visit to Parliament.."
In June this year, ICZ spokesperson Ms Ringisai Batiya said they had paid US$300 000 towards claims for the King Lion bus which crashed in Nyamakate, killing 43 people, along the Chirundu Highway.
The ICZ was expecting to action more claims from the victims of the King Lion accident.
In his address, while officially opening the Fifth Session of the Eighth Parliament in Harare on September 12, President Mugabe expressed concern over the high number of road accidents which continue to claim many lives.
He said a Motor Vehicle Fund would be created during the life of the Fifth Session of the Eighth Parliament to bring relief to survivors of accidents and families of victims.
Hon Nduna said Third Party vehicle insurance generate US$100 million annually while an estimated 80 000 public service vehicles plying the country's roads contribute about US$32 million per year.
"If a passenger has been killed in a road accident, he/she is entitled to a minimum of US$3 000 without question while if someone has been injured, he/she should get US$1 000," said Hon Nduna.
"So there is need for passengers to be educated on this so that insurers are held accountable."
Insurance experts say accident victims are entitled to up to US$100 000 depending on the nature of injuries suffered.
Batiya said accident victims can benefit from compensation of claims which cover death, bodily injury and material damage.
The benefits cover death and funeral expenses while on bodily injury, there can be hospital, ambulance and medication expenses involved.
She declined to specify the number of passengers who have benefitted from insurance cover since 2009, only saying that 'many passengers' have been assisted.
ICZ says it has been conducting awareness campaigns to alert accident victims that they are entitled to insurance cover in the event of accidents.
Experts say authorities, through the Ministry of Transport, need to work pro-actively to ensure the country' roads are passable through enacting and implementing policies that will see a first class standard of infrastructure on the roads.
Major roads need serious rehabilitation and maintenance. Awarding road maintenance contracts to non-reputable organisations has to stop if the roads are to be overhauled so as to reduce all these avoidable carnages.
Also, human error is the major cause of road accidents.
According to the Traffic Safety Council of Zimbabwe, most road accidents are a result of human error.
Statistics show that 93, 4 percent of all avoidable accidents recorded during 2014 and 2015 were attributable to human error — drivers being the major culprits.
According to the Zimbabwe Republic Police (ZRP) 2014 annual traffic report, a total of 37 619 road traffic accidents were recorded from January to December 2013 compared to 41 016 recorded from January to December 2014.
This gave rise to an increase of nine percent in the number of traffic accidents in the country.
The police report also shows that a total of 1 787 people were killed in road traffic accidents recorded from January to December 2013 compared to 1 672 people during the same period of January to December 2014.
The same report indicates that as at June 30 2014, there were 19 284 accidents resulting in 785 people being killed and 7 114 injuries.
Out of 19 284 reported accidents, over 200 of them involved public service vehicles.
From 2009 to 2014, an average of 1 824 people died each year due to road traffic injuries.
This means that about five people die on roads every day while 38 others are injured.
In 2016, 46 681 road accidents were recorded while statistics on deaths and injuries were 1 584 and 11 605 respectively.