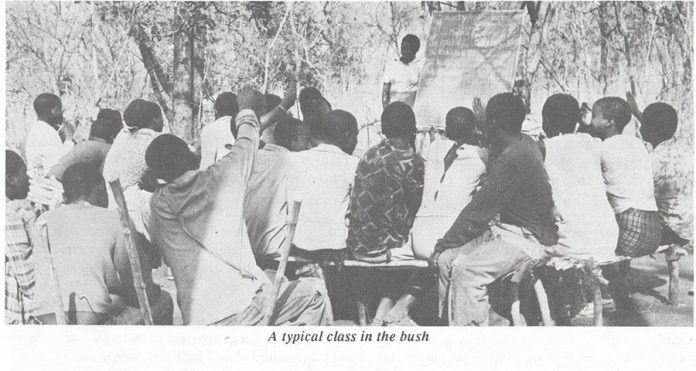 The story of Cde Sarudzai Muhondo
IT is now 40 years since the day I lost my hand in the Chimoio massacre where thousands of my fellow comrades perished at the hands of merciless Rhodesian soldiers on November 23 1977.
To date, I believe my hand is in one of the mass graves at Chimoio.
I left my home village, Chimbo in Nyanga together with other girls, Tsitsi Chimbo, Tambudzai Matimba, Agnes Ngwende and Emilia Katerere.
It was in December 1976 and I was the only mutoto, (young) aged 12.
We decided to leave after being forced to watch two of our fellow village girls raped by the Rhodesian soldiers.
The victims were accused of 'falling in love' with guerillas.
They were also accused of providing food to freedom fighters.
Apparently, many girls were victimised by Rhodesian soldiers after being framed by sell-outs.
I will never forget that horrible day when all girls in our village were gathered to witness 'perpetrators' being punished.
First, the girls were beaten up before they were stripped naked by the drunk Rhodies who later took turns to rape them.
Imagine four armed soldiers taking turns to rape innocent girls.
Cde Matimba is the one who convinced us to flee to Mozambique that night.
We walked to Kairezi River where we met a group of other girls, women and boys who were also going to Mozambique to seek refuge and to join the liberation struggle to dislodge the brutal Smith regime.
Crossing the border was easy because we were assisted by boys.
We were intercepted by FRELIMO soldiers who provided women, boys and girls with transport to Chimoio while the elder boys and girls were to be transported to Doiroi.
At Chimoio, I was told that I was too young and could not go for military training hence I joined other young refugees at Chindunduma Base where Cde Fay Chung and other comrades helped us with tutorials.
Life was exciting for 10 months and I felt very safe at Chimoio than back home in Nyanga.
On the night of November 22 1977, I had a strange dream.
I dreamt a swarm of bees coming to attack our base.
At around 7am, I heard people screaming.
I was on my way from taking a bath.
I was shocked to see ugly helicopters dropping bombs.
I panicked.
Here I was, so young and with absolutely no military training.
Confused, I started crying as I ran around the camp before a senior comrade pulled me down.
As I lay down, I saw a little girl bleeding profusely.
Her intestines were out and there was nothing I could do to help.
Little did I know, I was also injured.
My right hand had become numb and that was the moment I realised a bomb fragment had cut it off.
Blood was gushing out from my hand.
A fellow comrade tore my blouse and bandaged the wound in an effort to stop the bleeding, but it was in vain.
By this time the bombings had subsided.
Comrades were screaming in agony and fresh blood was smelling all over.
I was now lying in a pool of blood.
This time my skirt was torn to bandage the wound again.
I became unconscious.
I don't know how I was carried to a nearby village by other survivors because I woke up the next day.
I was weak and the good Samaritans fed me porridge.
A traditional healer soaked a cloth in some herbs and bandaged my wound.
I was also given some pain killers.
Mozambican villagers used to get free medication at our Parirenyatwa Base which was the hospital and that medicine saved my life.
I was later taken to Chimoio Hospital before I was transported to Maputo where I stayed for six months in hospital receiving treatment.
I came back to Chimoio after I had fully recovered and stayed there until the ceasefire in December 1979.
I am certain my hand is in one of the mass graves at Chimoio.
The thousands who perished at Chimoio dedicated their lives to liberate Zimbabwe.
Forty years later after the Chimoio massacre, I still have bitter memories.
I am disabled, but grateful to Musikavanhu that I survived and witnessed an independent Zimbabwe.
Thousands never made it back home.
It is my wish that November 23 be declared a public holiday – a holiday we pay tribute to all freedom fighters who never made it back; a holiday we put aside to remember that there are still tormented souls at Chimoio, Nyadzonia, Pasichigare, Freedom Camp, Tembwe, Mkushi, Chibondo and other shallow graves inside and beyond our borders.