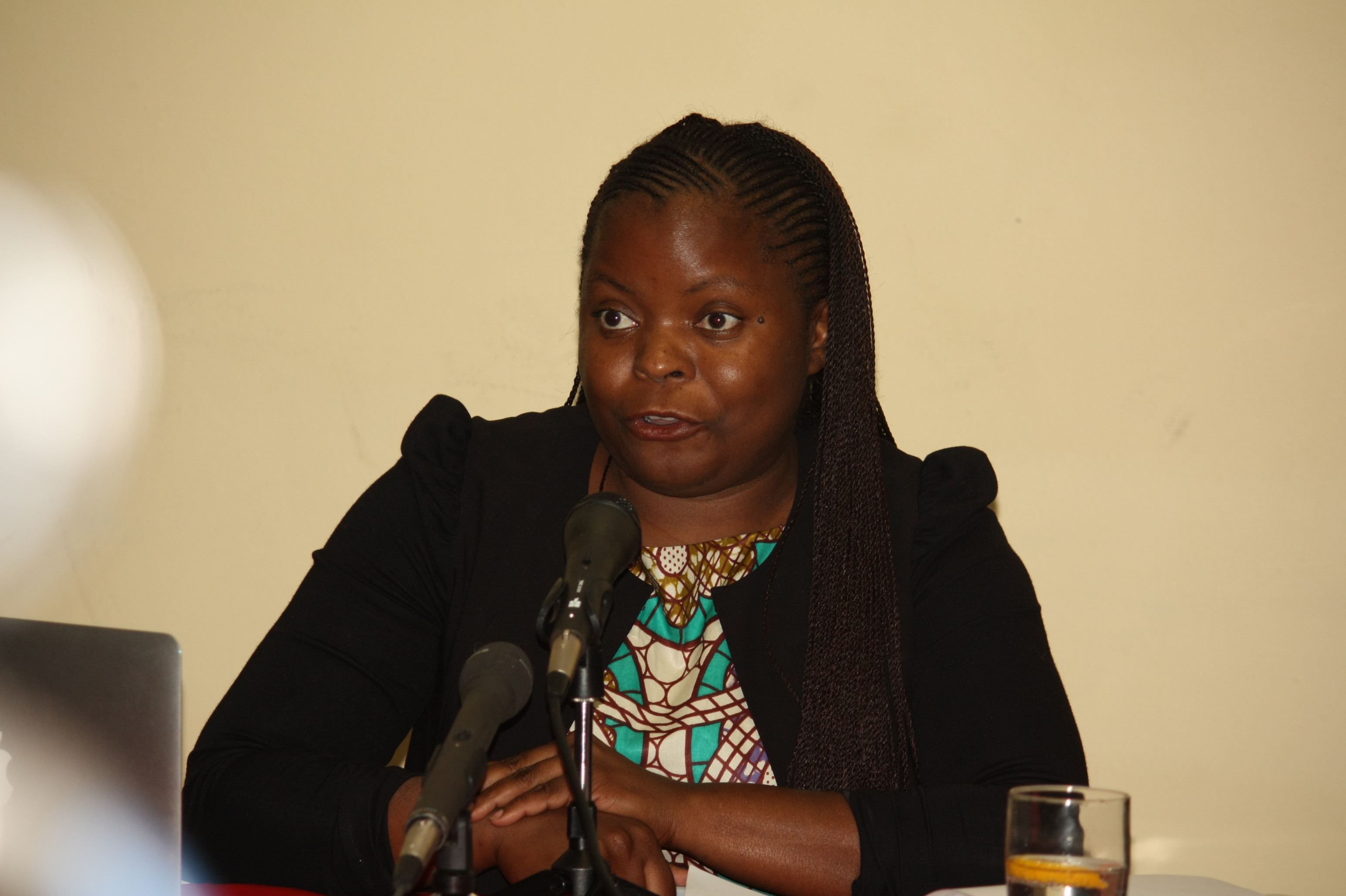 CONGRATULATIONS Petina Gappah for having your works translated into Chinese, Japanese and Turkish with many others to follow.
Now you will be internationally known.
But you do not seem to see the big picture.
History is awash with cases of how translations can be a double-edged sword.
For example, it was the translation of the Bible into European languages that led to the bloody holy Crusades in which thousands of Jews were murdered in what is known as the 'Rhineland massacres' that were launched to restore European access to the holy land.
It was not the German or Russian versions of Karl Marx and Friedrich Engels communist manifesto that made Americans hate communism.
It was the English version.
On another note, by 1939 Adolf Hitler's Mein Kampf had been translated into 11 languages with sales of over 5,2 million copies.
To date it continues to make sales with another German edition due out in 2016.
The translation of the Mein Kampf led to continental contempt and persecution of the Jews and other races.
Today these translations are used to remind the world in different languages just how sick the man was.
In fact, the order to assassinate Satanic Verses author Salman Rushdie was given after someone had read his book which was interpreted as an attack on the Muslim religion.
Despite winning awards in other nations, Rushdie had made himself an enemy of the Muslims.
We are living in the information age and it is a free world in which anyone can translate anything into any language, but remember society is not homogenous.
Different translations of your book mean nothing, especially if they are published by the 'Weavers' and 'Amabooks' publishers from those nations.
It is a premature victory dance for you Petina to assume that your translated works will be well received.
In fact someone always says assumption is the mother of all downfalls.
The Bible has for some time now been translated into Chinese and Japanese, but that has not changed the belief system of the governments and its people.
President Mugabe received a standing ovation at the FNB Soweto stadium in South Africa during Nelson Mandela's funeral and world leaders queued to greet him.
Yet this did not change the opinions of Washington and their media, neither did it stop the same vampire nations from maintaining the ZDERA sanctions on Zimbabwe to this day.
In fact, some, probably including you, Petina, might have labelled this a non-event.
When President Mugabe attended the United Nations millennium summit in New York, he was shunned by many Western leaders due to his stance on the Land Reform Programme, but at Oliviet Baptist in Harlem over a 1 000 black people overcrowded the venue to show solidarity and listen to him.
The event did not stop the Western media from labelling it a non-event.
It meant nothing to them that many people across the world stood on the side of Mugabe and this did not change America's perception and foreign policy on Zimbabwe.
The message here is that The Patriot is too well informed to be distracted by the mere translation of puppet literature into the language of our friends.
It may turn to be a blessing in disguise.
It was not an accident that you Petina were called to represent Peter Godwin at the launch of his book The Fear – The last days of Robert Mugabe in London.
Of course you were trusted not to question and interrogate the perception of the circumstances of the black person.
In the book that you went to praise, Peter Godwin says Africans in Zimbabwe generally respect the elderly because it is a rare thing to see an elderly black person.
This, he says, is because many would have already died of HIV and AIDS before they get old.
He goes on to write how black people "feel safer to have a murungu there among them."
Godwin writes about how black people use profanities with ease in their daily conversations and you, Petina, you stood there and agreed with it at that book launch in London.
Do you believe that about yourself and your black brothers and sisters?
That we use profanities without any shame at all even in the presence of elders and other respectable people?
Do you still remember the occasion at the Book Cafe in 2012 when we pointed this out to you in private and you were shocked before you confessed that you had not read the book that you launched in London?
The Patriot then carried the headline 'Shocker for whites' and you must have had a difficult time explaining yourself to your white friends and associates.
That was when you began to dislike us.
You did not want us to celebrate your African identity within earshot of your white friends!
Is that how much you have to lie to yourself to maintain your good relations with your white friends?
However, the picture of you standing there in London, smiling and shaking hands with the audience in apparent agreement with Peter Godwin and his depiction of blacks will remain etched on the memory of those of us who later saw the picture of that gathering at the launch in the UK.
Is that the price you are prepared to pay to be accepted by your white friends?