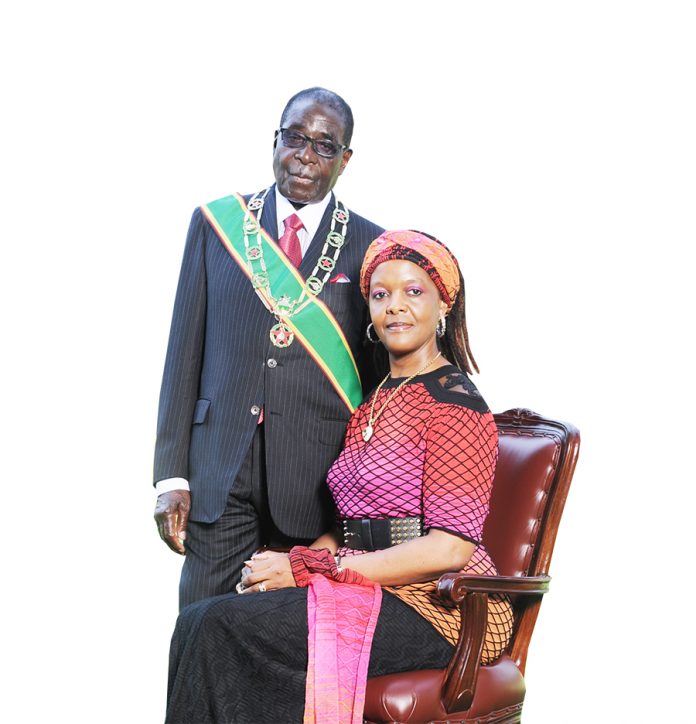 CONCEDING defeat, a G40 strategist remarked on social media: "It may have ended differently, but the uncouth displays of ambition by some of our lady friends pushed a desperate country a bit too far. When clearly an inadequate person seems a step away from the throne, people will support anything to stop them."
That concession was with reference to the outcome of succession conflicts in ZANU PF which claimed the scalp, among many casualties, of the world's foremost pan-Africanist and former president and founder of this great nation, Cde Robert Mugabe.
It has been a long week, during which our former president was subjected to uncharacteristic humiliation.
First, were the multitudes that gathered in our major cities on November 18, in particular the unprecedented Zimbabwe grounds gathering calling for Cde Mugabe to step down. Shockingly, that clarion call to step down was ignored.
The second humiliation was on November 21 when Parliament sat in session to impeach the president.
Eventually, common sense prevailed and the resignation letter was delivered, belatedly though, saving an African icon from further humiliation.
This was avoidable humiliation, for a founder of our nation and a revolutionary par excellence.
As a pan-Africanist, he would have known that he is part of a marked breed.
Pan-Africanists believe Africa must liberate itself from Western exploitation and enrich its own people.
Kwame Nkurumah, Amilcar Cabral, Patrice Lumumba, Thomas Sankara and Muammar Gaddafi paid the ultimate price for such revolutionary thinking and acting.
Cde Mugabe and Thabo Mbeki were demonised for the same reasons.
Survival against such adversity is a three-legged pot; economic prosperity, astute diplomacy and a succession plan for the revolutionary ideas.
Sadly, by the time protesters gathered on November 18, the pot was legless.
I am still angry at advisors, including spouses, that so misdirect our icons.
Imagine reading of an advisor, who was around the president when millions protested, boasting the president spent the day munching mealies and discussing colonial anthropology while dismissing the mass protests as mere 'atmospherics'.
That statement, more than anything else, symbolised the widening disconnect between the founder and his nation.
It is a statement that rivals a French saying alleged to have come from Queen Marie Antoinette at the dawn of the French Revolution: "If there is no bread, why can't they have cake."
Advisors, in particular spouses, can make or break leaders, our 'musha mukadzi' adage counsel.
The G40 have now only awoken to the poisonous influence of their queen pin, Grace Mugabe, our first lady for over 20 years.
Zimbabweans had long dismissed her as a vile, uncultured and unstable influence on our body politic.
But encouraged by opportunists, she tried to bulldoze her way to the throne, coming within inches of it.
Spousal negative energy around a leader is nothing new. Imelda Marcos, as first lady of the Philippines for more than 20 years, was known for her extravagant and opulent lifestyle, including her special love for shoes.
She drove her husband into a corrupt dictator.
When they were eventually hounded out of office, over 2 700 pairs of shoes were discovered and are today museum pieces, reminders to the first-lady's negative energy.
That Cde Mugabe will remain our iconic founding father and hero, is partly due to the influence of his first wife, with whom he shared political trenches.
Behind every man's success is a woman.
Sally Mugabe was one such woman.
Sally and Cde Mugabe met as teachers at a teacher training college in Ghana and they married in Zimbabwe in 1961.
Shared political activism in NDP, ZAPU and ZANU saw them separately detained and going into political exile.
They reconnected in Mozambique after Cde Mugabe's 1975 release from prison.
Prior to 1975, Sally had distinguished herself campaigning for the release of political detainees.
Post-1975, she became a mother figure to thousands of refugees in Mozambican camps.
In 1978, she was elected Deputy Secretary in the Women's League, before becoming its Secretary in 1989.
She left an indelible mark in the Zimbabwe Child Survival movement.
She succumbed to kidney failure in 1992, but to this day, she is fondly remembered for her love and maturity.
Spousal influence can also be discerned in the founding presidencies of our neighbours.
Botswana's founding father, Seretse Khama, married a Briton, Ruth Williams, better known as Lady Khama, in 1948.
It was a union that was described then by Julius Nyerere as 'one of the great love stories of the world'.
Khama became founder president of Botswana in 1966 until his death in 1980.
Under the positive influence of his wife, he adopted pragmatic liberal economic policies that saw one of the world's poorest countries achieve phenomenal economic growth.
In fact, during Khama's presidency, Botswana was consistently the world's fastest growing export-based economy.
In Zambia, Kenneth Kaunda aka 'KK' married Beatrice Banda, Betty, in 1946, Betty is roundly credited as the strength behind Dr Kaunda all through their 66 years of marriage.
As the first lady, she was part of many diplomatic visits and matron of many organisations.
As per political observers, she led a very simple life as the first lady.
She was involved in many charitable initiatives and refrained from active politics.
Despite the tumultuous events leading to introduction of multi-party democracy which resulted in KK's ouster in 1991, Betty died a hero with the whole nation uniting in mourning her as their revered first lady of Zambia.
Samora Machel joined FRELIMO in 1963 and his second wife, Graça Simbine, followed suit in 1973 after graduating in modern languages from Lisbon University.
She worked as a teacher, first in FRELIMO-held areas in Cabo Delgado Province, and then at the FRELIMO school in Tanzania.
She became Minister of Education and Culture in newly independent Mozambique.
She and Machel were married three months after independence, in September 1975.
Graca Machel was a pillar of strength to her husband during the period Mozambique provided support to the Zimbabwe liberation struggle and also had to deal with RENAMO insurgency.
Sadly, Samora died in a plane crash in 1986 after only 11 years of marriage.
Twelve years after Samora Machel's death, Graca married the then South African president, Nelson Mandela, thereby becoming the only woman to have been first lady of two countries.
Graca Machel is a distinguished international advocate for women's and children's rights in both Mozambique and South Africa.
In Malawi, Kamuzu Banda never married officially.
However, in 1964 he appointed his private secretary, Zimbabwe-born Cecilia Kadzamira as the Official Government Hostess (OGH).
She became very powerful in the Banda dictatorship and influenced the rise of her relative, John Tembo.
The OGH title was later changed to Mama Tamanda Kadzamira, (Mother of the nation Kadzamira).
Politically, she tightened her grip around the presidency in her new role as head of Chitukuko Cha Amayi muMalawi.
With Banda's creeping senility, she became defacto ruler of Malawi and was believed to have unsuccessfully sought to get John Tembo appointed Banda's successor.
She cannot be separated from Banda's various infractions.
The role of the good and bad first ladies lies in the open for all to see.