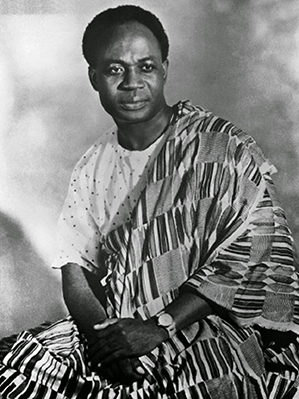 By Farayi Mungoshi
A VOICE backed by a guitar and piano with a soft drum beat delicately boomed through the speakers and echoed subtly around the mall as I made my way to the On the Roof venue at Travel Plaza on Saturday afternoon.
I had been waiting expectantly for this event.
Dubbed 'House of Hunger Poetry Slam', the event takes its name after a book, House of Hunger, written by one of Zimbabwe's greatest writers, Dambudzo Marechera.
As the familiar sounds of hip hop music filtered through the air while I climbed up the stairs, I found myself reliving some old high school memories.
I remembered clearly the times we would sneak out of the hostel to attend a dance at either Chisipite Girls High, Girls High School or Queen Elizabeth.
The face of my first girlfriend also flushed before my eyes and then there was that first kiss behind the St Mary's School blocks one wet Sunday afternoon just before going back to our hostel.
Money was not a big deal then; the chocolate bars and sweets we bought our girlfriends from time-to-time and a letter with a special song dedication were usually enough to make any girl smile.
We dedicated to each other such songs like 'Real Love' by Mary J. Blige, a few Boys to Men songs and a couple of times one would find himself quoting love lyrics from such hip hop songs like 'I need love' by L.L Cool J.
We were the hip hop and R 'n' B generation.
We did not speak hate language then; we spoke love, family as well as unity, and even though 'gangstar' rap music was now taking over as the new cool, it did not speak for all of us.
Some of us were still in love with the 'Be real, stay black' message spread by black activists and entertainers in America.
I guess that is what made me enjoy 'The House of Hunger Poetry Slam' that Saturday afternoon On the Roof.
Despite performers present being mostly youths ranging from the ages of 18 to about 25 years old, the message was not apologetic, but rather a reminder to us all that black is indeed beautiful.
There were such poems like 'The System' by K.G.T.R.-Nelly in which the poet challenges today's black woman to be true to herself by being proud of her natural beauty instead of trying to fit into a society which judges the beauty of a woman by the amount of make-up and fake hair she wears.
Black Shadow also performed her poem 'The Kink in my Hair' – a naughty, artistic piece, but like K.G.T.R.-Nelly's 'The System', it also spoke of black beauty; a young black woman taking pride in the beauty of her kinky hair as opposed to the Brazilian weaves, the wigs and every other hairstyle that has got women longing to look more like white women than beautiful black women.
The biggest question posed on the day was: "How far are you willing to go blackman, blackwoman to be accepted by today's society?"
One would have expected the poets to talk about potholes, the struggling economy and lack of jobs, considering that most of them are unemployed youths.
But that was not the case.
Unlike most of us, these youths looked beyond our present situation and attacked the root of the problem, which is not the Government but an age-old war between white and black.
They were simply saying no to mental colonisation and taking pride in their blackness, just like the old hip hoppers of America like Mos Def, Talib Kweli and Dead Prez who used hip hop as a tool for the blackman to express himself, his passion, desires and dreams.
Even though most people in our society do not understand or even give time to listen to the spoken word, hip hop or even poetry, the young poets have managed to use it as a microphone to speak out.
The time is coming when the world will be forced to listen.
To conclude the afternoon, Charles Jr Mungoshi launched his book Destroy the Box.
In this anthology of short poems, the young writer proposes to the reader to think outside the box and challenges him to actually think as if there is no box at all in which his thoughts can be framed and that everything is possible if one puts his mind to it.
With the given youthful audience, the young motivational speaker took the opportunity to preach success despite surrounding disadvantages that are being faced in the country today.
At a time when our culture is being threatened by Western cultures, it was a relief to find there are still a handful of youths aware of what it means to be black and African.
They might dress in American designer clothes, but they are indeed sons and daughters of the soil.
Their minds are focused on a future that the founding fathers like Kwame Nkrumah have always preached; a mind that is not colonised by foreign devices mechanised for the downfall of all black people.
The projects manager at Pamberi Trust, Peter Churu, expressed his joy at the turnout by saying, Poetry Slam brought together 'kids' from the north and others from the south; those from Borrowdale and those from Highfield.
There were performances in Shona, Ndebele and English.
Indeed the future is not bleak, there is hope for our culture.
In the past 'House of Hunger Poetry Slam' attracted such big names in poetry like Chirikure Chirikure, among others.
Unfortunately, this year the event did not attract such big names.
Churu said priorities change and if something has no money invested in it, it becomes hard to attract the big names associated with poetry. However, the poetry society could not have been stronger as lots of young upcoming poets turned out for the event.
Morset Billie, one of the organisers, said even though the older generation of poets did not turn up, they still assisted in making sure the event was a success. The likes of So Profound, Out Spoken were also involved in the logistics of the event.
Machiaveli won the slam, defeating Hupepe Chule, Webster Mangachena, Thobekile Sibanda and Gwenyambira, among many others.
Well done to Pamberi Trust and may you continue to raise black cultural awareness among the youths today, for a time is coming when all blacks must be of one mind.