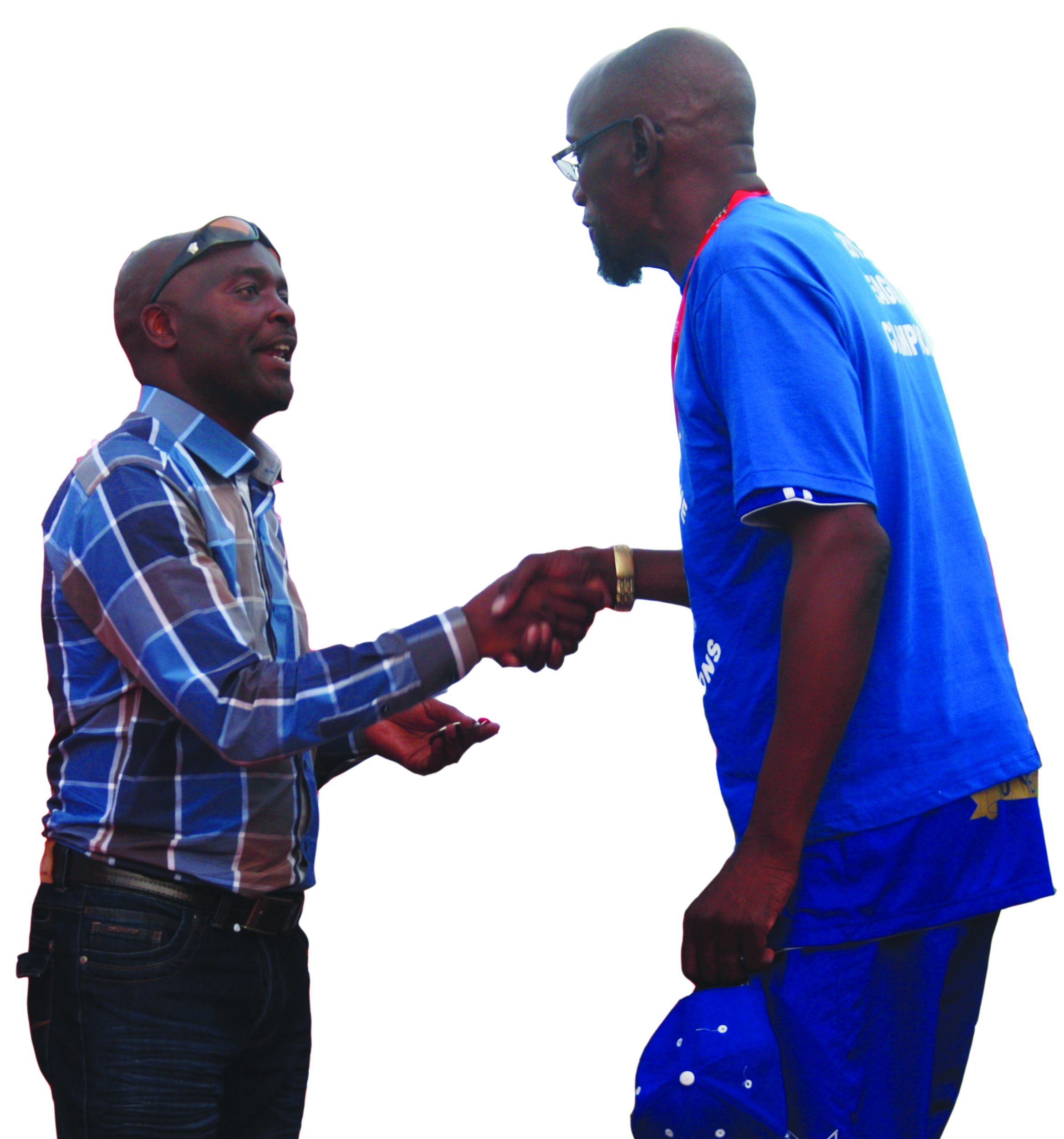 ELECTIONS for the Premier Soccer League (PSL) chairmanship will be on this weekend.
Incumbent PSL boss, Twine Phiri faces-off with Kenny Mubaiwa.
Interestingly, the two lead perennial soccer rival clubs CAPS United and Dynamos.
The elections were set for February 23 before they were postponed to March 9.
Peter Dube, Highlanders chairman is vying for the vice-chairman post.
Phiri took over from Tapiwa Matangaidze who is now a parliamentarian in 2010 and has been at the helm of the soccer league.
A number of positives can be noted during his tenure of office.
A number of sponsorship deals have been secured during the past three years.
Both are businessmen, but the incumbent has more chances of bouncing back as he has credit over some clinched deals.
The league has got a sponsor Delta Beverages through its brand Castle Lager who have managed to bankroll the league for the past three seasons.
A number of knockout tournaments have also been witnessed during his tenure of office.
The SuperSport deal makes Phiri's resume rosy.
Phiri was quoted in the media as saying he needs to be re-elected for continuity's sake on some of the on-going projects and feels he will get the nod from the electorate.
"I am very much confident of retaining the post," he said.
"There are a number of things that I have done for the clubs since the time that I came into office.
"With the assistance of my board, I managed to bring sponsors back into local football, which had gone for a long time with an unbranded league.
"That on its own is a plus to my CV
"Delta Beverages' sponsorship has come in handy in the past three seasons and we really appreciate it.
"It is unfortunate that people choose to forget that only a few seasons ago we were playing in an unbranded league.
"If you compare the sponsorship we have with the other leagues in the region, you will discover that we are only second to the South African premiership.
"Therefore, I find satisfaction in the fact that we as the league leaders have done extremely well to protect the brand of top flight soccer."
While Phiri's CV is heavily decorated, businessman Mubaiwa feels he is also popular enough to be elected.
During his reign, he has managed to bring stability to the previously turbulent Dynamos.
For the first time this year, Dynamos have managed to retain all their top players from the previous season.
They have even managed to capture top quality players like Simbarashe Mambare from giants like Highlanders.
Gone are the previous persistent player boycotts over unpaid salaries and bonuses – thanks to BancABC sponsorship.
Without taking anything from the Dynamos boss, his club is currently in dire financial needs after BancABC were unable to sponsor their travels in the continental tournament.
For three successive years, with Mubaiwa as chairman, Dynamos have clinched the national league championship.
However, Mubaiwa will need to convince the electorate that he is a better candidate than the incumbent CAPS United boss at a national level.
The PSL is expected to kick off at the end of this month.
In another development, the Zimbabwe Football Association (ZIFA) elections are expected to be held on March 29.
Cuthbert Dube is reportedly doing his groundwork to lure votes.
Leslie Gwindi is said to be vying for the top ZIFA post too.