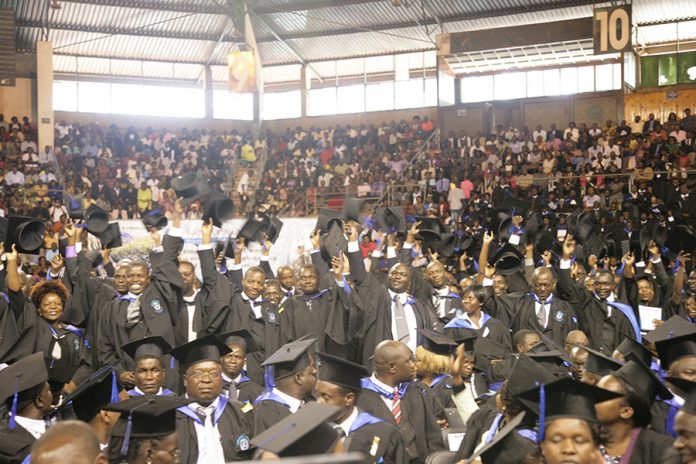 AS in Europe, quality assurance in higher education is a policy priority in Africa at institutional, national, regional as well as continental level.
But for higher education at all these strategic levels to speak in unison, there is mandatory need to harmonise key aspects of the education.
The European Union (EU) and the African Union (AU), in pursuit of the objectives of the Africa-EU Strategic Partnership, have therefore selected 'harmonisation, quality and accreditation' as the primary action line of the two, in which special attention is given to regional collaboration and harmonisation of quality assurance measures in the African continent.
In developing a continental quality assurance and accreditation system, Africa will seek to find a fit-for-purpose model that meets specific African needs, while building on the existing global models of regional collaboration.
The Zimbabwe Council for Higher Education has realised that for harmonisation at continental and global levels to take place, charity must begin at home.
This chapter deals with this desire to harmonise higher education in Zimbabwe before crossing any border.
The need to speak with one voice as far as the trajectory of our education system could never be timelier than now.
Universities today are increasingly competing for international students in response to trends in global student mobility, diminishing university funding and government-backed recruitment campaigns.
This trend has created the need for universities to focus on clearly articulating and developing their brands, with each university developing harmony within its brand architecture, which architecture has to be manufactured in accordance with the people's cultural values and material requirements.
This chapter calls for the establishment of an education system whose quality is measured by its responsiveness to the overall needs of mankind (the physiological, the mental and the spiritual) as well as by its capacity to allow versatile mobility of staff and students alike though harmonisation of course content and standards at least at local and regional levels.
Re-contextualising education
Key to understanding harmonisation of education is a correct understanding of education itself.
The word 'education' has been around for such a long time that its meaning has now been taken for granted.
And yet before we harmonise/align or synchronise or bring into line anything, we need to be clear about that which we want to act upon.
In other words, even before we embark on the baseline analysis of what obtains, we need to be clear about our ideal destination.
Only when we are clear about the kind of society we are trying to build can we design our educational menu in such a way as to fulfil these goals.
Ngwabi Bhebe (2016), in his unpublished paper simplifies the meaning of education when he says:
"A general aim of providing education, which has stood the test of time, is to bring about improved life for everyone who goes through it.
This has been true, whether in Spartan education in Ancient Greece, in traditional family education in peasant African societies, or in the technologically advanced countries of Europe.
The importance of this general aim is that it enables each country to design an education system that is geared towards solving its problems and improving the living conditions of its own people."
In this quote one can glean that the quality of any education is measured by its ability to provide for the needs of the society it is designed to serve.
Unfortunately, most of the education systems in Africa hardly stand this all-time test for the simple reason that these systems were not designed with the needs of Africans in mind.
Raphael Ogom (2007) makes the following instructive observation:
"In its current form, design and content, (sub-Saharan African higher education) is of limited relevance in the context of rapid social and economic changes in the region and bears little connections to the local economy and society.
Modelled after European higher education, it has evolved from educating only a few highly qualified students into mass systems of lower quality.
This expansion, unfortunately, has not been accompanied by a grounded re-development of curricula that reflects, and is better suited, to the realities of the sub-Saharan Africa environment and development needs."
Thabo Mbeki (2015) accedes to this reality and further weighs in:
"A re-think and re-design of the mission of higher education from the current curricula of theoretical sophistication, mismatch, and irrelevance to one that holistically aligns the educational system with the local industry and overall development needs, is long overdue… (Without this) it is likely, and regrettably so, that the socio-economic development promise of tertiary education in Africa might remain a lost hope at the dawn of the 21st Century and beyond."
Mbeki then quotes from the Association of African Universities 2009 Abuja Declaration which said:
"The real challenges for sustainable development in Africa are the promotion of economic and industrial development, the eradication of poverty, the resolution of conflicts and the optimum use of its natural resources… (And yet) the African higher education research agenda tends to focus on purely academic and scientific objectives in order to ensure publication in refereed journals, with little regard to developmental needs because of the 'publish or perish' syndrome."
The former President of South Africa could not have been more accurate about the dissonance in the current state of Higher Education (HE) in Africa, and in Zimbabwe in particular.
It is an education which is in disharmony with the real needs of the people it is supposed to serve; hence the call for harmonisation of higher education in a number of ways.
The importance of harmonisation is without doubt evident for everyone to see.
To begin with, education is seen as a catalyst for equity, meritocracy, employability, economic performance, happiness and sustainable development.
Harmonisation fosters trust.
It enables the consolidation of African systems of education and assures the quality of educational provision against locally, regionally and eventually internationally agreed benchmarks of excellence, ultimately leading to regional integration.
In a harmonised environment, there is transparency regarding curriculum development.
A synchronised understanding of harmonisation takes into account synergising the following aspects of the curricular courses: the learning load, the duration of courses, credit accumulation and recognition of experiential learning.
There is also improved visibility and transparency concerning how individuals progress along and across educational systems.