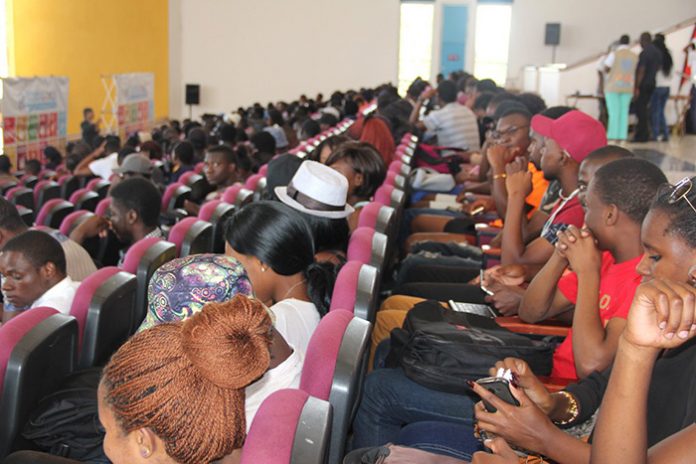 HARMONISATION of higher education at local level is essentially a process that recognises the importance of establishing an 'area of knowledge' in which activities and interactions in higher education, mobility and employment opportunities can be easily facilitated and increased.
It is the process that acknowledges diversity of higher education systems and cultures within the country, while simultaneously seeking to create a 'common educational space' (Wallace, 2000; Enders, 2004).
A country such as ours, with different cultures, religions and languages, must develop a harmonised system of education so that it can foster a higher level of understanding, a sense of shared purpose and common destiny in a highly globalised world.
The primary goal is to create general guidelines in areas such as degree comparability through similar degree cycle and qualifications framework, quality assurance, lifelong learning, or credit transfer system. (Armstrong, 2009)
These general guidelines will facilitate and expedite national student mobility, lifelong learning and hassle-free movement of talented workers within the nation and region, which will strengthen regional economy in the long run.
The most important factor that contributes to the success of the process of harmonisation in higher education is the participation and consensus-building at the level of national agencies, the public and also other stakeholders.
The key element of harmonisation in higher education is the establishment of a mutually accepted roadmap that will consist of a vision of future goal (such as the establishment of a higher education space/area), areas to develop common frameworks such as credit transfer system, quality assurance guidelines, regional qualifications framework or comparable degree cycle.
Key players will be responsible for framework development and information dissemination to the public.
According to Hettne (2005), harmonisation is a cyclical policy process anchored in policy tools.
Admittedly, there are benefits in creating a common higher education space in Zimbabwe and hopefully within the region and continent as a whole.
Some of the major benefits include greater mobility, widening access and choices, academic and research collaborations, enhanced collaboration on human capital investment, and the promotion of the country and region within the fast changing global higher education landscape.
Of these, the most immediate advantage of harmonisation in the higher education sector is easier exchange of and mobility for students and academics between higher education institutions (HEIs) within the country and region at large; thus keeping up with positive globalisation trends.
Arguably, the model desired and considered most feasible is that which does not require all higher education systems to conform to a particular model.
The general observation is that a system that can be fitted into without jeopardising cultural diversity and national identity is considered most feasible and desirable.
Such an approach can lead to development of a unique learning culture, which is the basis of a stronger community.
Such a model allows for unity in diversity through setting benchmarks which provide standards but do not interfere with idiosyncratic characters of institutions.
Success factors
The harmonised higher education landscape in Zimbabwe would provide for the following scenarios:
– Students from different HEIs spend at least a year studying in other universities as part of a student-exchange programme.
– Graduates from one university can be recruited by other universities in the country, thus creating a multi-national workplace.
– Close collaboration between faculties in creating and developing new knowledge.
– Close collaboration between students in creating and developing new knowledge.
– Close collaboration between employment sectors in creating and developing new knowledge.
– Larger volume of adult students in the higher education system.
– Close collaboration between local and international relations offices which are the key players in mobility programmes.
Several actions are deemed necessary in achieving the desired goal of harmonising higher education in the country and in the region.
These include national and regional accreditation. Accreditation is very important in higher education.
It is viewed as both a process and a result.
It is a process by which a university/college or technical and vocational training institution evaluates its educational activities and seeks an independent judgment to confirm that it substantially achieves its objectives as well as being generally equal in quality to comparable institutions.
As a result, it is a form of certification, or grant of formal status by a recognised and authorised accrediting agency to an educational institution as possessing certain standards of quality which are over and above those prescribed as a minimum body of knowledge (MBK).
In Zimbabwe, the external oversight role is performed by the Zimbabwe Council for Higher Education.