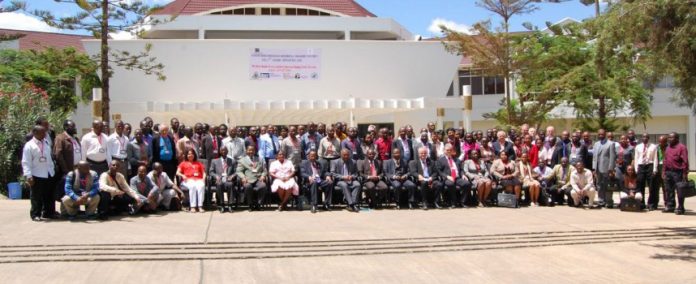 THIS chapter further posits that the starting point towards the harmonisation process is 'admission of guilt', acknowledging that our current higher education (HE) status is characterised by dissonance.
This fragmentation is echoed across the country following the expansion of HE.
At the point of this analysis Zimbabwe boasts 16 universities (10 public and six private), all created out of different Acts of Parliament and charters respectively, which themselves are not speaking in unison.
Of course, these empower these universities to carry out educational activities in line with certain mandates, which is a good thing.
Granted, mandates encourage specialisation much as they discourage duplication.
The problem, however, is that these Acts and charters are not harmonised thematically, neither are they accountable to the same national vision.
For example, standards on staff promotion on these Acts and charters are diametrically different, so different that when professors transfer from one university to another, they risk their professorship stripped because of different promotion criteria.
To make matters worse, some of the provisions of the Acts and charters are tangential to the Zimbabwe Council for Higher Education (ZIMCHE) Act, thus creating a legal gridlock which compromises the operations of quality assurance processes.
These are serious irregularities which make harmonisation more critical than before. These inconsistencies are contributing to a weakening of HE systems, which has manifested itself through the deterioration of existing institutions; brain drain of qualified staff and associated economic deficits; foreign exchange going offshore through the importation of foreign education and a continued history of low enrolment rates in some HE institutions.
Harmonisation deficit in HE has compromised the achievement of sustainable development goals, with negative effects snowballing into other levels of education such as gender imbalances and deficient university-industry linkages.
The specific challenges facing HE systems is underpinned by gender and regional disparities; the mismatch between skills and industry requirements; inflexible admission criteria; the absence of credit transfer arrangements (locally and regionally); and poor recognition of some African qualifications abroad.
Furthermore, the tendency for African governments to liberalise educational provision has paved way for the proliferation of private players in university business, a situation that has seen the advent of some dubious private players, which places quality of HE at high risk.
Consequently, some African HE systems are viewed with a suspicion that weakens their competitive edge internally as well as externally. Above all, besides the reputational risk, poor quality HE entails capital and financial losses for African countries — and Zimbabwe is not spared by this scourge.
The evolution of harmonisation
of HE
Globally, five regions have established conventions to harmonise their HE systems: Latin America and the Caribbean (1974), the Arab States (1978), Europe (1979), Africa (1981) – through the Arusha Convention – as well as Asia and the Pacific (1983).
The African Arusha Convention was meant to address the current fragmentation of HE in Africa through regional co-operation and the mutual recognition of qualifications. This has been achieved through national, bilateral, sub-regional and regional mechanisms that exist or are created to implement the recognition of studies and degrees. The main aim has been to promote capacity development and the mobility of students and professionals across Africa while ensuring that their qualifications, skills and competencies are appropriately recognised and transferable.
The Convention has led to improvements in implementation at three levels: At the national level through the growing interest in and establishment of national regulatory bodies; at the sub-regional level through sub-regional organs such as the technical committee of the Southern African Development Community (SADC); and at the regional level through the regional committee.
However, in spite of its good intentions, there have been a number of general, structural and technical challenges facing the Arusha Convention.
To begin with, HE structures were poorly delineated; thus complicating the sharing of information. At the structural level, regulatory frameworks were not uniformly available across Africa and the regional committees were notably inefficient; thus calling for the revision of their composition.
Indeed, a lack of qualified and experienced holders of the harmonisation portfolios at country level was noted, as well as inconsistent attendance at co-ordination meetings; thus again compromising smooth follow-up action. To make matters worse, there was a high turnover of responsible officers at the co-ordination meetings.
And at the technical level, there have been variations in the processes for establishing credits, their integration in curriculum development and eventual transfer, institutional calendars and the understanding of credit loads and programme duration.
Regrettably therefore, the Convention which was meant to bring about harmonisation could not make it because it was itself not harmonised sufficiently for the task, thus necessitating re-writing harmonisation of HE in Zimbabwe.
In fact, it would seem that a major setback to the Arusha Convention is that it came at a time when harmonisation had not been achieved at the local levels of nations.