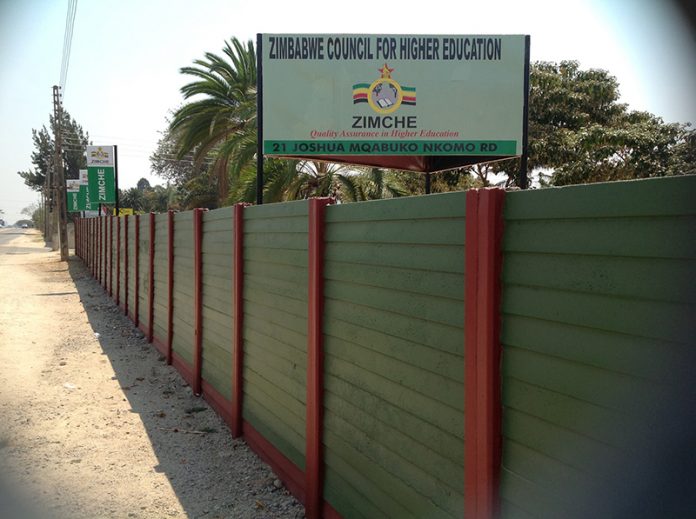 ON concluding his presentation, Professor Furusa said higher education institutions in Zimbabwe should be flexible to learn best practices from universities beyond the country's borders that have proven track records in research, innovation, enterprise development and business incubation and localise the lessons learned to reignite the industrialisation of Zimbabwe.
Again this is another reality-check which seems to question whether mandates may not be too rigid to a point where they stifle this necessary adjustment to demands of new situations.
This raises another way of viewing mandates, whether they are aligned or not.
The question to keep in mind, however, is: What degree of compliance to mandates is permissible without compromising quality and without compromising creativity and innovation for modernisation and industrialisation?
Meanwhile, for as long as harmonisation has not been done, these laws hold their own forts.
A typical example of legal jam is demonstrated by the confusion around academic staff grading, tenure and promotion ordinances.
Before the establishment of the ZIMCHE, universities used to promote academic staff using their ordinances which were approved by the Minister on the understanding that they were derived from the enabling Acts and Charters.
Unfortunately, these ordinances were not harmonised; just as the enabling Acts and Charters were also not harmonised.
What this meant was that a Professor from University A could be inferior to a Professor at University B because the criteria used for their promotions were invariably different.
Again this betrays another serious error of omission in that when the Ministry allowed universities to proliferate, it did not carry out due diligence in terms of quality-check. Otherwise how can professorship be awarded on the basis of varied criteria?
To make matters worse, when ZIMCHE introduced academic staff grading and promotion guidelines in the hope of harmonising the disparate ordinances, the bar was set too high in the eyes of some universities; and despite ratification and adoption of these guidelines by all universities, in principle, some universities continued to promote their staff using their inferior ordinance provisions.
The result was noise.
ZIMCHE then found itself in a quandary in as far as enforcing the new guidelines as doing so rendered their decision ultra vires.
That is to say ZIMCHE lacked legal power or authority to challenge a parallel legal establishment as constituted in the universities Acts.
This legal cacophony meant that universities could resist ZIMCHE guidelines with impunity as they were protected by their own Acts and Charters.
The Ministry was to work on all the Higher Education Institutions (HEI) Acts so that the necessary amendment would be in place by the first quarter of 2017.
The Higher and Tertiary Education Science and Technology Bill of 2017 was, on being passed into law, to become an omnibus Act repealing all existing university Acts and Charters as well as repeal the current ZIMCHE Act.
It was to become the all-time single Act governing all institutions of higher education including teachers' colleges, vocational colleges and polytechnics as well as ZIMCHE which would have been subsequently transformed into Zimbabwe Higher Education Authority (ZHERA), now with an expanded mandate to exercise quality oversight on all institutions within the jurisdiction of this new Act.
There were several inconsistent and incoherent policies associated with the former Minister of Higher and Tertiary Education, Professor Jonathan Moyo, which, when gleaned with sober eyes, vindicate his exit.
For example, although the project of STEM was laudable, it was supposed to be a baby of the Ministry of Primary and Secondary Education which deals directly with primary and secondary learners.
Ostensibly he had hijacked the project for selfish political mileage.
He had also resolved to hijack a billion dollars from the fiscus to fund a private university owned by the previous President and First Family.
This is obviously deplorable politicking which perhaps explains why the new dispensation treats everything of his with caution, including the Higher and Tertiary Education Science and Technology Bill, the ZHERA initiative which has currently been shelved.
The argument of this paper, however, is that the Bill and ZHERA are a plausible solution to a myriad of legal entanglements discussed so far and that therefore they may need to be revisited with necessary adjustments to sanitise our education system. After all, it is not true that the idea of the Bill and ZHERA were the former Minister's alone.
He only synchronised ideas which had been given by various universities, with ZIMCHE in the lead.
To this end, it can be concluded that a position has to be taken and disambiguate controversial issues of mandates, Acts, Charters, Special Charters, STEMs and the so called Pillars (culture and heritage studies, science, technology and medicine).
Here we have a case of good ideas poorly organised; so poorly arraigned that one wonders whether we have any sense of planning among our educational leaders.
What cacophony is this?
Conclusion
In spite of the heartening cases of AU and ZEGU, the situation in Zimbabwe remains characterised by policy inconsistencies.
The nexus between enabling Act/Charter and mandates is still dominated by controversies.
This fragmentation is echoed across the country following the expansion of the HE.
Currently, Zimbabwe boasts 20 universities, all created out of different Acts of Parliament and charters, respectively, which are, themselves, not speaking in unison.
Of course these Acts and Charters empower these universities to carry out educational activities in line with certain mandates, which is a good thing.
Yes, mandates encourage specialisation much as they discourage duplication.
The problem, however, is that that these Acts and Charters are not harmonised thematically, neither are they accountable to the same national vision.
For example, standards on staff promotion on these Acts and Charters are diametrically different; so different that when professors transfer from one university to another, they risk their professorship stripped because of deemed inadequacies of promotional criteria.
To make matters worse, some of the provisions of the Acts and Charters are tangential to the Zimbabwe Council for Higher Education (ZIMCHE) Act, thus creating another legal gridlock which compromises the operations of quality assurance.
The answer lies with harmonisation of Acts/Charters and mandates in line with the needs of the country and its people.