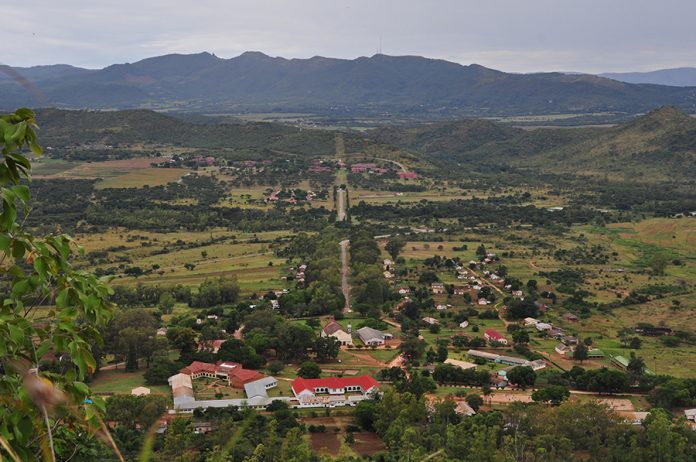 IN 1980 Bishop Arthur Kulah of Liberia and Bishop Emilio J.M. de Carvalho of Angola took the lead in advocating 'a university for all of Africa'.
Their efforts generated a positive response within the United Methodist Church (UMC) worldwide and in 1985, the 'Africa Initiative' was born.
In 1985, various consultations on higher education challenges in Africa took place.
A site selection committee chose Zimbabwe as the location for the new university.
In 1987, the UMC in Zimbabwe donated 1 542 acres of land in the Nyagambu River Valley, across the road from the Old Mutare UMC Mission Centre, as the university site.
In 1988 the General Conference of United Methodist Church unanimously approved the founding of Africa University and made a commitment to provide financial support of US$2,5 million annually for the University from the General Church Budget.
And on January 21 1992, the former President of the Republic of Zimbabwe, His Excellency Robert Gabriel Mugabe, issued the Africa University Charter by official proclamation, making the institution the first recognised private university in Zimbabwe.
The steps taken by the responsible authorities here were deliberately painstaking, thus leading to a careful alignment of Charter and mandate.
Such careful planning often escapes the establishment of public universities for obvious reasons.
First, public universities are established by Government proclamation without going through the accreditation quality assurance processes of Zimbabwe Council for Higher Education (ZIMCHE); the latter being active only after the establishment of the public university, thus only applying quality assurance mechanisms in retrospect, literally sanitising what may be bereft of key quality controls.
Private universities, on the other hand, apply through ZIMCHE and their draft charters are examined by experts before they are submitted to the Ministry for onward submission to the Executive for signature.
Africa University and Zimbabwe Ezekiel Guti University (ZEGU) benefitted from the institutional accreditation processes of ZIMCHE.
The objectives and powers of Africa University are stated as follows:
l to preserve, transmit and enhance knowledge for the benefit of the peoples of Africa in accordance with the various principles and developmental strategies prevailing on the continent;
l to empower students to enhance the formation of their fundamental capabilities, and by assisting them to think critically and to be skilful in communication and methods of inquiry; to create a sense of public responsibility in the students and to promote respect for learning and pursuit of truth and mature thinking about the ultimate meaning of human life;
l to encourage perspectives and moral values embodying a sense of vocation, a deep concern for human betterment, an obligation of service to others, equality among persons, loyalty to the truth and responsible citizenship;
l to develop and promote leadership with moral character and instilled with a sense of care and responsibility to all;
to stimulate and to promote cultural development, interpersonal relationships and international understanding among the students; and
l to promote an understanding of the practical applications of knowledge including historical origin, purpose and meaning of life, a sense of value to life, a balance of intellectual and spiritual health, identity with African culture, and integration of various cultures.
Notice that these objects focus on learning outcomes and student competencies rather than academic disciplines.
It is from these competencies that the university draws its mandate. The university is a pan-African institution mandated to develop new leadership for Africa in various fields and disciplines. Sixty percent of the students are supposed to be from outside Zimbabwe.
As at end of December 2014, student enrolment of 1 471 (about 32 percent) were international students in pursuit of this mandate. Nonetheless, the university managed to achieve diversity in students' composition as stipulated in its mandate, given these international students came from 26 African countries then.
The academic and administrative staff of the university is also from all over Africa.
In its effort to foster a pan-African spirit, the university has introduced a bilingual language policy where students must have at least two international languages (e.g. English and Portuguese or English and French) to graduate.
English, Portuguese and French are taught in the University's Language Centre.
The point to stress here is that there is no conflict of interest between Charter and mandate because content (mandate) religiously follows form (the enabling Act). This is what characterises ZEGU too.
Zimbabwe Ezekiel Guti University (ZEGU), is a brain child of the founder and president of Zimbabwe Assemblies of God Africa Forward in Faith (ZAOGA F.I.F), Professor Ezekiel Handinawangu Guti, who is also the Chancellor of the University.
It is a private Christian university which started in May 2012.
As a Christian university, ZEGU creates a rare opportunity for the development of minds, hearts and hands in the fear of God.
In its endeavour to develop a total person who can bring solutions to the world, ZEGU has an academic thrust of entrepreneurial development. 
ZEGU is one university which sought the guidance of ZIMCHE at literally every level of the accreditation process.
The mandate of ZEGU is to equip students with knowledge that promotes Christian values and to produce God-fearing graduates who are balanced both in academia and in Christian spirituality, that is, one who is the 'total person' steeped in hunhu/ubuntu.
Such a mandate allows the university to introduce any programme that contributes to the Christian and entrepreneurial character of the graduate.
The necessity of mandates
The foregoing discussion has made it clear that mandates are very important.
This paper is not against mandates but against misalignment of acts/charters and mandates. In fact the need for observing mandates is felt in many quarters; and compulsively so.
Speaking at a 2017 Confederation of Zimbabwe Industries (CZI) Annual Congress and International Investment Forum, Professor Furusa, the current vice-chancellor of Africa University, called for higher education to realign towards achieving manufacturing competitiveness.
In his presentation, Professor Furusa drew attention to the need for attracting new manufacturing firms to the country as a move to establish advanced manufacturing powerhouses in Zimbabwe.
He identified the need to support the evolution of current local industries into advanced industries which are competitive globally and which expand the international trade capacity of the country.
The vice-chancellor called for talent management and research that fosters innovation in Zimbabwe and Africa, bringing attention to the Government's initiative for teaching more science, technology, engineering and mathematics (STEM) subjects in schools and universities.
In addition, he highlighted the importance of partnerships among universities, Government and industries to achieve the desired manufacturing competitiveness required to transform the economy; and the need for universities to abide by their mandates:
"There is need for higher education in Zimbabwe to realign to fulfil national mandates and address industrial problems and challenges. We need to rethink the ways in which we educate students to produce graduates who possess competencies that will drive innovation and entrepreneurship." (August 8 2017 Confederation of Zimbabwe Industries (CZI) Annual Congress and International Investment Forum)
This point is an all-time reality check, but only if the mandates are appropriately married to the enabling Acts and Charters.