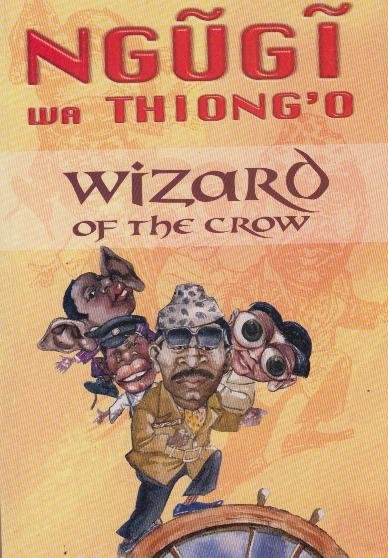 AFRICA is replete with great minds.
Though most of Africa's brilliant sons and daughters have not been awarded so-called prestigious international awards, such as the Nobel Prize, they remain highly respected on the continent and their ideas appreciated. Below are quotable quotes from some of Africa's finest minds.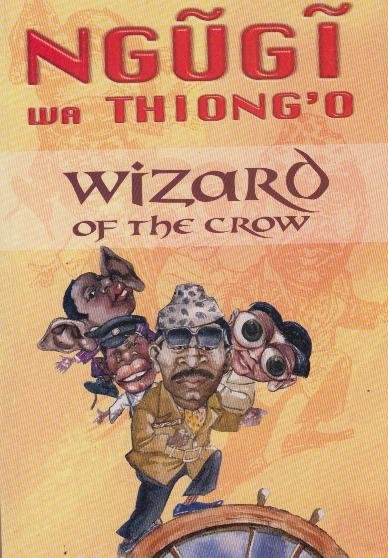 "Most people write me off when they see me.
They do not know my story.
They say I am just an African.
They judge me before they get to know me.
What they do not know is
The pride I have in the blood that runs through my veins;
The pride I have in my rich culture and the history of my people;
The pride I have in my strong family ties and the deep connection to my community;
The pride I have in the African music, African art, and African dance;
The pride I have in my name and the meaning behind it.
Just as my name has meaning, I too will live my life with meaning.
So you think I am nothing?
Don't worry about what I am now,
For what I will be, I am gradually becoming.
I will raise my head high wherever I go
Because of my African pride,
And nobody will take that away from me."
― Idowu Koyenikan: Wealth for All Africans: How Every African Can Live the Life of Their Dreams
**************************************************
"Among the Igbo the art of conversation is regarded very highly, and proverbs are the palm-oil with which words are eaten." ― Chinua Achebe: Things Fall Apart
**************************************************
"She spoke of those needing the white destroyers' shiny things to bring a feeling of worth into their lives, uttered their deep-rooted inferiority of soul, and called them lacking in the essence of humanity: womanhood in women, manhood in men. For which deficiency they must crave things to eke out their beings, things to fill holes in their spirits."
― Ayi Kwei Armah: Two Thousand Seasons
**************************************************
"We walked in wisdom with our shadows, in search of the dead part of ourselves, which would be our shelter."
― Yvonne Vera: Nehanda
**************************************************
"Contemplating while barefoot on the grounds my father and grandfather walked, I saw my life clearly. With African sun nibbling on my dark skin and gentle winds soothing my foreboding, my past life and current responsibilities overwhelmed me occasionally. Abundant tears flowed freely. Dripping on my face and clothes. Travelling through the ancient roads created by my forefathers, grasslands, trees and anthills kept me company. A lonely journey. I knew that nothing remains the same, but one's past never changes. Even in the loneliness of my past, I accepted that you cannot effectively go forward without knowing how and where you started your journey. Even in that state of near dejection, I was aware that my sojourn in foreign lands is not forever, but my lording of this beautiful land, my own Africa, where my spent body will finally rest someday, is for eternity. Nothing remains the same, but nothing ever changes. It depends on how you look at your life."
― Fidelis O Mkparu
**************************************************
"Does rough weather choose men over women? Does the sun beat on men, leaving women nice and cool?" Nyawira asked rather sharply. "Women bear the brunt of poverty. What choices does a woman have in life, especially in times of misery? She can marry or live with a man. She can bear children and bring them up, and be abused by her man. Have you read Buchi Emecheta of Nigeria, Joys of Motherhood? Tsitsi Dangarembga of Zimbabwe, say, Nervous Conditions? Miriama Ba of Senegal, So Long A Letter? Three women from different parts of Africa, giving words to similar thoughts about the condition of women in Africa."
― Ngũgĩ wa Thiong'o: Wizard of the Crow
******************************
"Because we were not in our country, we could not use our own languages, and so when we spoke our voices came out bruised. When we talked, our tongues thrashed madly in our mouths, staggered like drunken men. Because we were not using our languages we said things we did not mean; what we really wanted to say remained folded inside, trapped. In America we did not always have the words. It was only when were were by ourselves that we spoke in our real voices. When we were alone we summoned the horses of our languages and mounted their backs and galloped past skyscrapers. Always, we were reluctant to come back."
― NoViolet Bulawayo: We Need New Names
**************************************************
"Relaxing your hair is like being in prison. You're caged in. Your hair rules you. You didn't go running with Curt today because you don't want to sweat out this straightness. You're always battling to make your hair do what it wasn't meant to do."
― Chimamanda Ngozi Adichie: Americanah
**************************************************
"Don't blow off another's candle for it won't make yours shine brighter."
― Jaachynma N.E. Agu: The Prince and the Pauper
**************************************************
"Why did Africa let Europe cart away millions of Africa's souls from the continent to the four corners of the wind? How could Europe lord it over a continent ten times its size? Why does needy Africa continue to let its wealth meet the needs of those outside its borders and then follow behind with hands outstretched for a loan of the very wealth it let go? How did we arrive at this, that the best leader is the one that knows how to beg for a share of what he has already given away at the price of a broken tool? Where is the future of Africa?"
― Ngũgĩ wa Thiong'o: Wizard of the Crow