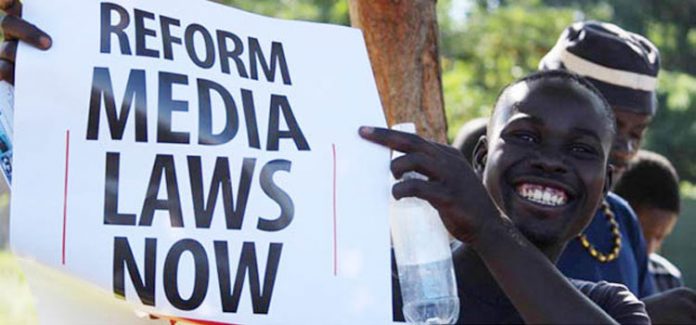 PRESIDENT Emmerson Mnangagwa is a man on a mission; a mission to prove that 'Operation Restore Legacy' was not a self-serving initiative, but was intended to bring back direction to Zimbabwe's political economy.
He faces the mammoth task of pulling Zimbabwe out of the toxicity of yesteryear politics and re-engage with the outside world – making new friends and reaffirming old friendships; reorienting state institutions such that those that had deviated from the ethos of professionalism get back on the straight and narrow; and finally capacitating Zimbabweans individually, as communities or through business such that the country achieves upper middle-income status by 2030.
That is President Mnangagwa's reform agenda.
Free, fair and credible elections
This year's harmonised elections generated interest because they were the first elections without the direct involvement of former President Robert Mugabe and his long time rival, Morgan Tsvangirai.
Whether as a voter, potential investor, diplomat or a far off observer who had been introduced to Zimbabwe due to the two decades of it being in the global media, there was a buzz that the election would mark a new beginning for the country.
President Mnangagwa used this opportunity to show the world that Zimbabwe is now on a new trajectory.
He welcomed in foreign media and international observers, including those from the EU, US and Commonwealth, while opposition parties freely campaigned throughout the country. All things being equal, had the political maturity and opening up of the democratic space by President Mnangagwa cascaded down to other political players, this election would have been the crowning jewel of the new Zimbabwe.
But it was not to be, as some political players remained deeply rooted in the toxic politics that are grounded in the 'scorch earth' politics of the regime change agenda.
Opening Zimbabwe up for business
Zimbabwe's economic environment could have been likened to mountainous terrain in the past years.
As a knee-jerk reaction to the illegal sanctions regime, and attempts to bust said sanctions, the economic environment became hostile not just to business, but the regular folk on the street.
Unsustainable policies, inconsistent and selective application of investment policies made Zimbabwe the least favourable destination for foreign investors in the region.
This has all changed in the past year — through his 'Zimbabwe is open for business' mantra, ED is walking the talk.
The proof of this is in the improvement in the ease of doing business, improvements in competiveness and the rise of international investors and financiers coming to the country. However, all this international goodwill comes at a price.
Global finance comes with conditions that usually lead to the one issue which Zimbabwe can never compromise on — the Land Reform Programme (LRP).
This cannot, and should never, be compromised in order to placate global capital.
Zimbabwe will respect property rights in as far as they do not infringe on our right to access land as indigenous people.
On the debate regarding land and property rights, I for one say, let us agree to disagree and move on.
The custodians of the revolution, who are housed within the political structures of ZANU PF, should make it clear to Government that under no circumstances should reforms meddle with the LRP, outside of redressing wrongs such as the abuse by some cadres who became greedy and grabbed multiple farms or are underutilising the land they were allocated.
Is it the message or the messenger?
Media reforms are a top priority for the new dispensation.
If one follows the debate surrounding the public media, there is an underlying theme that usually comes out.
It alludes that an 'independent' public media will be ZANU PF's 'Waterloo' and, as such, ZANU PF must continue resisting this push. However, what those who push this narrative fail to realise is that with or without the public media, ZANU PF will still be able to disseminate information to its new, old and potential supporters.
The push for media reform is shrouded in false hopes that somehow, new channels or avenues of communication will finally bring the regime change agenda message closer to the rural populations, who are ZANU PF's mainstay.
Unfortunately, the bulk of those who are pushing the narrative of media reforms are not doing so out of the so-called need to level the playing field, but to, instead, turn the tables on ZANU PF.
The blatant anti-Government and anti-ZANU PF sentiments of some media practitioners compromise their standing as self-appointed vehicles of media reform in the country.
The worst are the hypocrites who go to the extent of victimising and attacking their counterparts for supporting political parties of their choice as though that is a right only preserved for them.
A week ago, there was a raging debate regarding community radios, where it became apparent that those pushing for the establishment of community radio stations are not doing so out of a need to foster community development, but as an avenue to indoctrinate communities, especially those domiciled in rural areas, on the regime change agenda.
The concept of community radios as envisaged by those pushing for their establishment, is that they will become the political commissars of the regime change agenda in the rural communities and dilute ZANU PF influence in said communities.
Community radios are for the people, by the people, but the current thrust is such that various NGOs, political activists masquerading as civil society and political parties will run stations.
Rural communities in this case will be left susceptible to machinations of these groups. If community radio is to be a success, then it should be structured along the structures of the targeted audience.
A person from Harare cannot run a community radio station in Gokwe.
Community leaders should be allowed to be the major component of community radio station boards in order to preserve community cohesion, values and traditions. There has been a tendency by some, with little or no strong ties to communities, to hijack such initiatives for their financial benefit.
If these projects are truly for the enrichment of communities, then let communities fund them through Government grants and paid advertisements be kept at a minimum.
As has been witnessed elsewhere, he who pays the piper calls the tune.
Coming back to traditional and new media, proposals by Government through the Ministry of Information, Publicity and Broadcasting Services to align media laws to the Constitution are a step in the right direction.
Repealing and amending laws such as the Access to Information and Protection of Privacy Act (AIPPA) as well as the Broadcasting Services Act will go a long way in opening democratic space.
However, Government should also remember that press freedom, like any freedom, has limits and those limits should be put in black and white to avoid abuse of not just the public but the state by the media.
Chiefs, conflict resolution and the Constitution
A few days ago, chiefs indicated they wanted to play an integral role in conflict resolution in the country.
A major chunk of the country's population resides in rural communities and they look up to traditional leaders not just for guidance but for justice.
Traditional leaders have been resolving conflicts since time immemorial.
They have intimate knowledge of their subjects and unlike 'outsiders', they understand processes and relationships within their communities and how best to deal with conflict.
They have dealt with family disputes, domestic disputes, neighbours fighting and clans fighting.
It is this experience that will play a critical role, even in dealing with national conflicts.