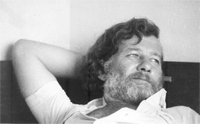 By Farayi Mungoshi
AT the late Dr Charles Mungoshi's funeral, Phyllis Johnson gave a speech detailing how Dr Mungoshi played a part in the liberation of Zimbabwe.
I had always known Johnson as a friend and colleague of both my parents, but her speech made me want to find out more about her.
Her partner, the late David Martin, is one of the few whites who 'fought' alongside blacks to free this great nation from oppression and colonialism.
He left his country (England) and settled among 'strangers' of a different race, fighting for independence alongside them.
Martin would later on be influential in the establishment of the Zimbabwe Publishing House.
Walking into the SARDC offices in Belgravia, Harare, where Martin had set up an information centre with partner Johnson, it is easy to notice the portraits of great African leaders like Julius Nyerere, Samora Machel and our own General Josiah Tongogara.
It did not register in my mind the first time I went to SARDC that there was a story to tell behind every portrait.
I never asked either.
I assumed since this was an information centre, it was only proper to hang these portraits on the wall as remembrance of these great men and their contribution to African history.
After a few chats with Johnson and how she referred to the late General Tongogara simply as 'Tongo', I was left with an inclination to know more about the relationship she had with the hero and how it started.
Martin and Johnson founded Zimbabwe Publishing House and the Zimbabwe International Book Fair together.
However, the story of Martin reads like a movie script.
Born in England on April 14 1936, he started his media career in 1959 in Devon.
Five years later, Martin would take up a post as a reporter in the then Tanganyika (Tanzania).
For the next 10 years, he would work for the Uhuru newspaper under the influence of Mwalimu Julius Nyerere and Benjamin Mkapa who was the editor for the newspaper.
Mkapa writes: "Through this connection, of a journalist (Martin) and a President (Nyerere), who was also in many ways his teacher, David embraced the African liberation struggle with his characteristic probing mind and commitment."
From Tanzania, Martin would venture down south to Mozambique and Angola where he would march together with FRELIMO into the liberated zones of Mozambique in 1973. This is where he met General Tongogara.
It then makes sense of Johnson's passion when she talks about General Tongogara.
They knew each other personally.
It is through Cde Tongogara that Martin managed to interview fellow Zimbabweans involved in the war and would later publish a book called The Struggle for Zimbabwe: The Chimurenga War in 1980.
He also reported on Namibia's struggle for independence and was banned in Southern Rhodesia.
Being the Africa correspondent for The Observer in London, Martin was able to cover ground about the true struggle for Africa independence without bias as he reported from the Africans' point of view.
He only managed to enter Zimbabwe at independence as he had been banned.
I have often argued the war was not fought only through the barrel of the gun.
Martin's input was through the power of the pen; recording history as it took place.
By the time of his death, he had written many books; among them The Chitepo Assassination (1985); Destructive Engagement: Southern Africa at War (1986) and Apartheid Terrorism: The Destabilisation Report (1989)
Martin died after a long battle with cancer, on August 18 2007, and was buried in Harare.