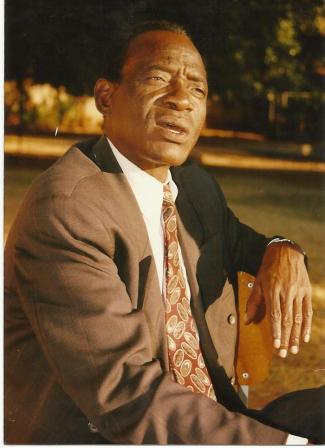 By Cde Alex Makotore aka Cde Bruce Taparara
AS I stated in the first instalment, upon joining the armed struggle, the recruit would be inducted into the rank and file of the fighters as a new beginning and new person (born again).
This would involve the change of one's name to a new one which, in most cases, would inspire an individual to perform to expectations during operations.
Cde Mahome-home
Cde Mahome-home was a character very popular in the rear as camp administrator. I met him at Chimoio in 1977.
Cde Joshuaras Misihairambwi (Mark Dube)
Cde Dube was a rare breed in the ZANLA set up. He was a member of the High Command and deputy director in the training directorate. He was very popular with the saying: "Tonosangana kuMonomotaparas" (Monomotapa Hotel). He later became a deputy minister in Government and later the governor of Mataabeleland South Province.
Cde Joseph Chigwagwagwa
'Comrade Tobhomba aka Tobheura Mai was a character. He was very good at leading songs on the parade. There was a song he dominated with: 'Musha unemabhunu ngewani tibheure'. It was a hit on the parade ground. He would start the song with 'Tobheura mai!'
I met Cde Chigwagwagwa at Doiroi in 1976 and would later work with him at State House when he joined the Police Protection Unit (PPU) at indipendence.
Cde Bvuma Zvipere
Comrade Bvuma, as we used to call him, was this giant, light in complexion and very cheerfull fellow who hailed from Mutare. I met him at Doiroi in 1976. He was a good vocalist whom Cde Tongogara always requested to start his favourite song 'Nyika Yedu yeZimbabwe ndimo matakazvarirwa…'. Cde Tongogara used to call him LP (Long Play) because he would start another song soon after finishing one.
Cde Bvuma is one of my favourite Chimurenga names. l have to admit, I liked his singing. I remember how he would be sombre and withdrawn every time he was told to give others a chance to start a song.
Cde Collins Chimoto
He was a bass guitarist of note! He played for Mandoz, a band from Mucheke Township, Fort Victoria (now Masvingo), a boys' club outfit. Before joining the struggle, Cde Chimoto worked for Rothmans Cigarette Company. He was a salesman driving a commercial van. He crossed into Mozambique with cigarettes worth thousands of dollars. He, however, had a tough time convincing security personnel at Chimoio to accept him and his consignment. He was asked to randomly pick any carton and smoke cigarettes from there as a way of ascertaining the safety of his contraband. He stayed under security for some weeks before being released. His van was converted into an ambulance which was later burnt by the Rhodesians at Chimoio during the bombings of 1978.
Cde Zvabhenda-Zvabhenda
I met Cde Zvabhenda in 1977 at Doiroi. He was part of a detachment from Chibawawa Camp. They donned military fatigues known then as Floriz and most of them were from Gaza Province and spoke Shangani. Two of my best friends Cdes Jack Palance (John Nechipote) and Derek Hokoyo (Solomon Bvunzawabaya) were part of that group. Cde Zvabhenda was also a good singer. He brought the song 'Tembwe chikoro chedu chehondo; Svondo mbiri ndiri munhamo ndaizoishera!; Ndaizoidhuutsira varungu!; Pasi naNyathi!'
Cde Charles Bronson
He took the name from the actor Charles Bronson of the 1970s movie era. Cde Bronson hailed from Mabvuku Township, Harare. I met Cde Bronson after independence through my Mabvuku connections Cdes Ronnie Chihama and Joseph Chagadama.
Cde Bruce Lee (Alex Makotore)
I joined the struggle in 1976 at Doiroi Refugee Camp and worked as a security and intelligence officer together with the likes of Cdes One O'clock and Tsuro Mugaradzakasungwa. The name Bruce Lee was prompted by my love for kung fu since I had watched a lot of Bruce Lee movies that included Enter The Dragon and Furious Monk. Later on, when I was deployed to the front, I dropped the last name Lee in preference to my family middle name Taparara. So I was known as Cde Bruce Taparara up until Independence.
Cde Fox Gava (Vitalis Zvinavashe)
He was a veteran of the early 1970s whose parents had migrated to Zambia for greener pastures. Cde Gava came from Gutu, the same home area as another veteran Cde Josiah Tungamirai. They almost had the same background — that of Zambia. He later attested into the Zimbabwe National Army and rose through the ranks to become Commander Defence Forces.
Cde Simbi Chinembiri (Aaron Nhepera)
Cde Simbi was a field commander in Manica Province when I met him in 1978 in Mozambique. He was sectorial political commissar. He later rose to command the same sector, Monomotapa. In late 1978, he was withdrawn to go for further training in Libya.
Cde Perence Shiri (Chikerema)
Cde Shiri was one of the top ZANLA provincial commanders. He was commander of Tete Province. He was responsible for the attack on the Salisbury BP Shell fuel depot in 1978. His profile rose for being one of the very few still using their Chimurenga names, officially.
Cde Zvogodii
She was a female combatant I met at Doiroi in 1976. Cde Zvogo, as we used to call her, was very energetic. She would lead our morning runs (toyitoyi) together with Cdes Dzarira, Tsitsi Muchaibva and many other female cadres.
Cde Sheba Tavarwisa
Cde Tavarwisa was one of the top ZANLA female commanders who hailed from Gutu and joined the struggle in Zambia. She is now late.